What should be in your roadside emergency kit?
Do you have a roadside emergency kit in your car? You should – you never know what life is going to throw your way and the best way to save yourself time, money, and frustration is to try and be prepared for the unknown. While you can certainly buy a roadside emergency kit off of Amazon or from an auto parts store, sometimes it's better to build your own so you can be sure you've got everything you need when the time comes to use it. Here are the main components our Orlando Toyota service experts suggest having for your roadside emergency kit – check it out.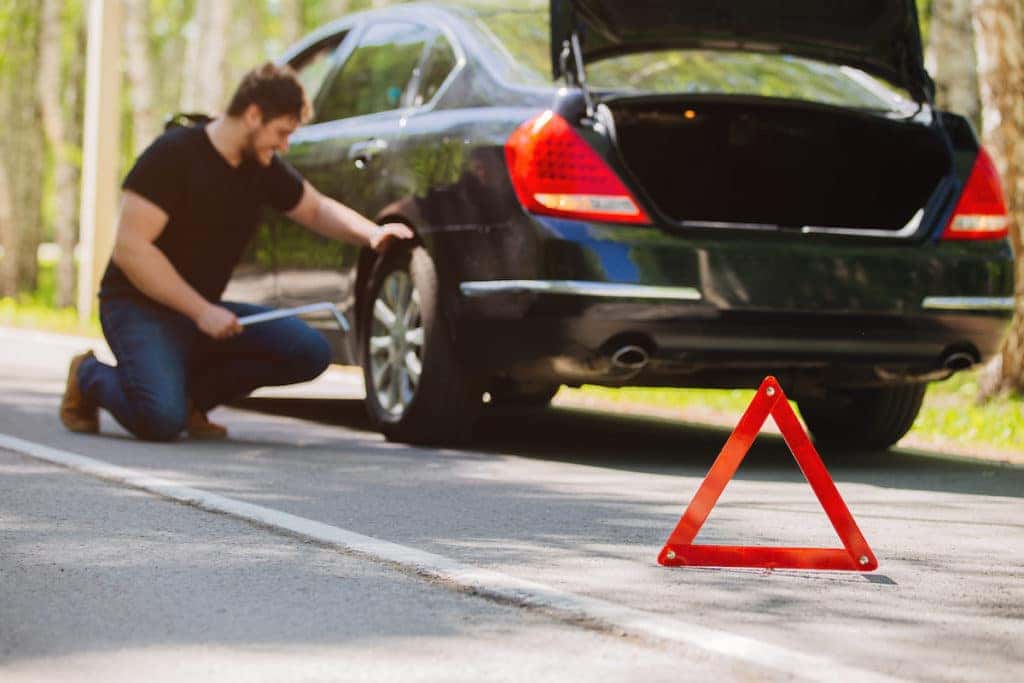 Build your own roadside emergency kit
A fully inflated spare tire, a tire jack, and a lug wrench. (It's important to routinely check the condition of your spare tire to ensure it's in good shape and is inflated to the proper PSI – that way, you're always prepared for a flat tire or blowout.)
A can of Fix-A-Flat as a backup to the spare tire
A first aid kit – nothing fancy, but enough to deal with minor injuries on the go
A flashlight for dealing with emergencies at night (and don't forget extra batteries for it)
A phone charger to keep your devices powered up no matter where you are
A small tool kit, or at least a multi-purpose tool in case you need to make a quick fix. Make sure you throw in a roll of duct tape.
Roadside reflective triangles so you can draw attention to your car and avoid being hit should you need to pull over at night
A compass (hey, you never know when you'll find yourself off the beaten path)
Jumper cables to put to use in the case of a dead battery
Bottled water and non-perishable snacks, like nuts or granola bars
A paper road map in case your phone navigation cuts out on you
Paper towels or rags for quick cleanup (baby wipes are also great)
Those are the basics and should keep you covered whatever life hands you. However, if you want to REALLY be prepared, you can also add these items to your roadside emergency kit:
An extra quart of motor oil
Extra washer fluid
Spare car fuses and lightbulbs in case something goes bad while you're out and about
A portable air pump to reinflate a flat tire
A towing strap or rope
A car escape tool (a seatbelt cutter and window breaker tool – keep this in your glovebox so it's easy to access)
And don't forget your seasonal gear! If you live in an area where winter weather is harsh, you'll want to throw in things like an ice scraper, kitty litter (for traction), a small foldable shovel, an extra set of winter gloves and a hat, and blankets.  In Florida, you might consider throwing in an umbrella and a rain poncho.
Shop supplies at the Toyota of Orlando parts store
Need help assembling a roadside emergency kit? Call us today – our Orlando auto service experts can lend some advice. Additionally, you can shop for a lot of the supplies at our Toyota of Orlando parts store. We're open seven days a week at 3575 Vineland Road.