What exactly happens during your car brake service appointment?
When was the last time you brought your car in for brake service? If you're still buffering, trying to think of the last time you came to our Orlando Toyota service center, you may be due for some car care. Today we're taking a closer look at exactly what goes on during brake service so you can rest assured that not only is your car in the best hands, it's also getting exactly what it needs to keep you safe on the road.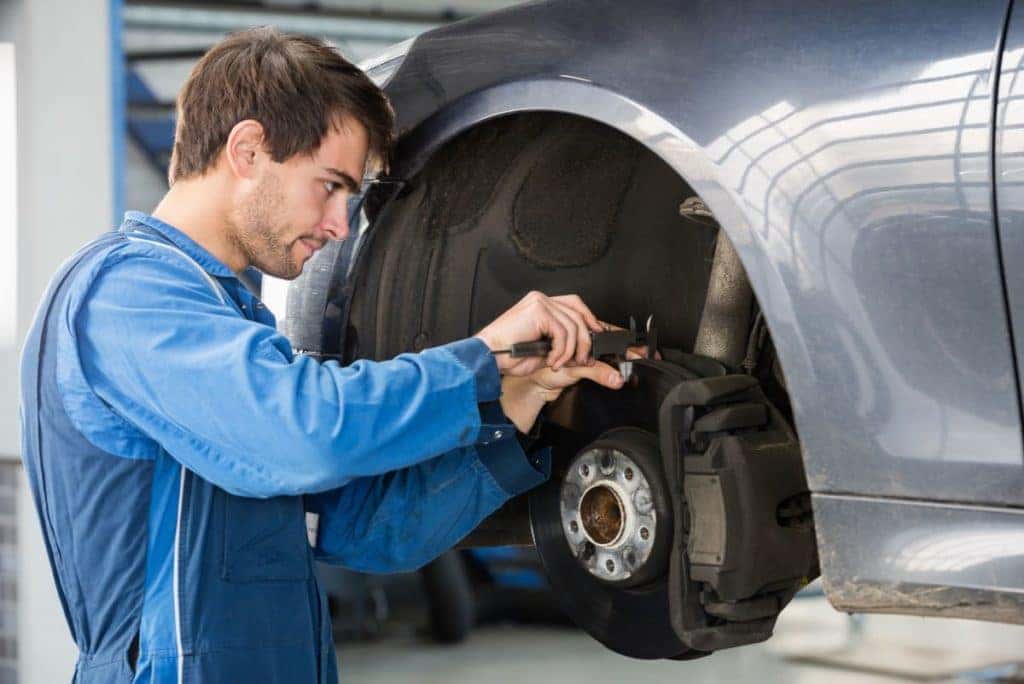 What steps will we take to keep your car brakes in the best shape possible?
Your car brakes are absolutely integral to the performance. After all, they're what slows and stops your vehicle. It's critical that you keep them in the best shape possible, which is why it's critical to stay on top of brake service. Let's take a deep dive into exactly what happens when you bring your Orlando Toyota in for this type of car maintenance appointment.
#1: We inspect the rotors and brake pads. The first thing our Toyota of Orlando service techs will do when you bring your car in for brake service is inspect the brake pads and rotors to assess their condition. Remember, when you hit the brakes, your brake pads rub against the rotors to slow your vehicle. If they get too thin, it can affect performance and also damage your rotors. Our techs will check their condition and decide if they need to be replaced or not, as well as check your rotors.
#2: We may flush the brake fluid. We won't flush your brake fluid every time, but this part of brake service is usually necessary every few years OR if you have a leak in the lines. Brake lines are an essential part of your braking system and flushing them helps prevent rust or other buildup inside of them so you always have maximum stopping power.
#3: We may bleed the brake line. Flushing the brake lines helps keep things in top condition, but bleeding them takes things a step further. Over time, oxygen gets into the lines and can interfere with their ability to bring your car to a stop. Bleeding the lines gets rid of this excess air. You should only need this brake service occasionally.
#4: We may replace or upgrade parts as needed. Everything wears out eventually, right? As your car parts go through routine wear and tear, they may need to be replaced for functionality or to provide a better and more efficient performance. This applies to your brake system; over time, you will need new brake pads, new rotors, etc. to ensure your car is always ready to hit the road.
Schedule brake service at Toyota of Orlando today
Have more questions or think you need brake service in Orlando? Call us! Our Orlando auto service center is open seven days a week at (407) 298-0001 and we're conveniently located just off I-4 near the Millenia Mall at 3575 Vineland Road. Don't forget to ask about our brake service specials before you come in!