Toyota to introduce V2V and V2I communications in their vehicles
Ever wished your car had a way to give you a heads up when heavy traffic is in your path? What about a warning that you're about to hit a bad pothole? It would be nice if there was a way for our cars to anticipate possible hazards and problems and let us know, especially from other vehicles. Thanks to Toyota, it's a pretty big possibility in the near future.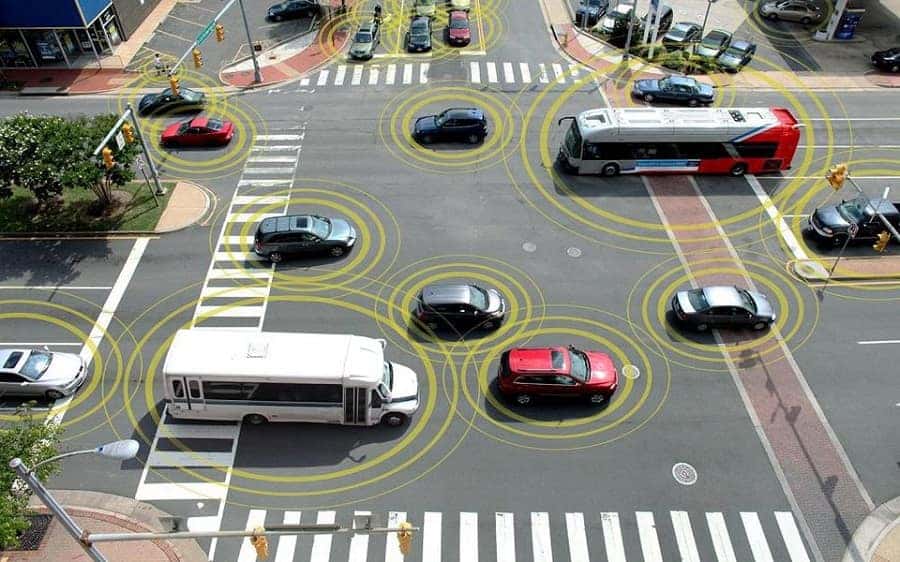 Get the scoop on V2V and V2I
The automotive giant has been working with V2V (vehicle-to-vehicle) and V2I (vehicle-to-infrastructure) communications in their cars. What does this mean for us, as drivers? Here are some of the highlights our Orlando Toyota dealership has been able to get our hands on:
V2V and V2I work through dedicated short-range communication systems that operate on the 5.9-gigahertz spectrum. This is the spectrum devoted to intelligent transportation systems. What does that mean? Basically, you won't have to use cellular data or any other data subscriptions to get the systems up and running in your ride.
Toyota is planning on implementing this technology in 2021 in both Toyota and Lexus vehicles.
The goal of these systems is to cut down on traffic (and subsequently reduce emissions), prevent accidents, and lead the way to self-driving cars down the road.
Vehicles can communicate with one another AND the infrastructure to warn each other of road hazards. This means you'll know ahead of time if you're about to encounter bad weather, potholes, accidents, road construction, traffic, and more.
This will also allow your adaptive cruise control system to work much more efficiently in your Orlando Toyota. Cruise control (which means less braking and accelerating) cuts down on emissions and smog, and can even help you save on fuel.
These warnings will help you find another route via V2I – the infrastructure will reroute you to a more efficient and safer route to your final destination.
Toyota's overall goal? To create a safer mobile society for both drivers AND pedestrians.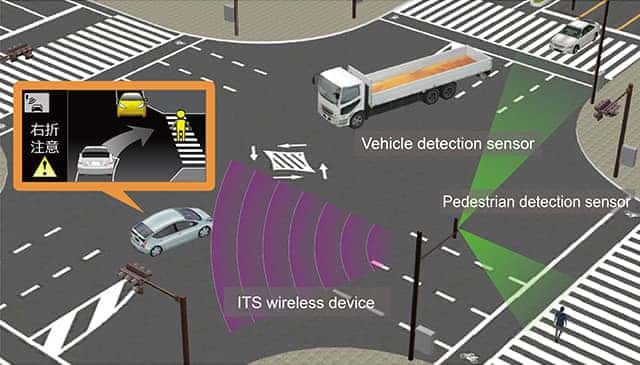 Our Orlando Toyota cars offer top tech
Like we said, we'll have to wait until 2021 or so to see this technology make its way into vehicles. However, we've got some pretty amazing tech in our Orlando Toyota cars already. Here are some of our favorite features currently found in our vehicles:
Toyota Safety Sense P – this innovative safety system comes standard with features like the Pre-Collision System with Pedestrian Detection, Lane Keep Assist, Dynamic Radar Cruise Control, Automatic High Beams, and more.
HD Radio updates – get information that's current or even predicted when it comes to weather, traffic, sports, stocks, and more. It's easy to stay connected behind the wheel!
Steering wheel controls – Never take your hands off the wheel but still be able to control Bluetooth, audio, climate, cruise control, safety tech, and more.
Bird's Eye View Camera with 360-degree views – get a look all around your vehicle (like a bird's eye view… hence the name) to see any hazards before you make a move.
Ready to see this tech in person? Come on down – Toyota of Orlando is open seven days a week at 3575 Vineland Road!