Toyota News Roundup: Is an EV Toyota Tacoma coming?
When it comes to trucks, the Toyota world has been abuzz. The newly redesigned 2022 Toyota Tundra is arriving at dealerships as we speak and yesterday, Toyota unveiled two new EV truck concepts that have people talking. Toyota of Orlando is here with the details.
Are new electric Toyotas coming?
We all know that Toyota is gearing up to add more electric and hybrid cars to its lineup; the company is committed to reducing its carbon footprint and offering customers more fuel-efficient and eco-friendly options. That's why our Orlando Toyota dealership wasn't overly shocked when they unveiled two new EV concept trucks this week at a Battery EV Strategies meeting – a Tacoma EV and a Compact Cruiser EV (which is extremely reminiscent of the now-retired Toyota FJ Cruiser).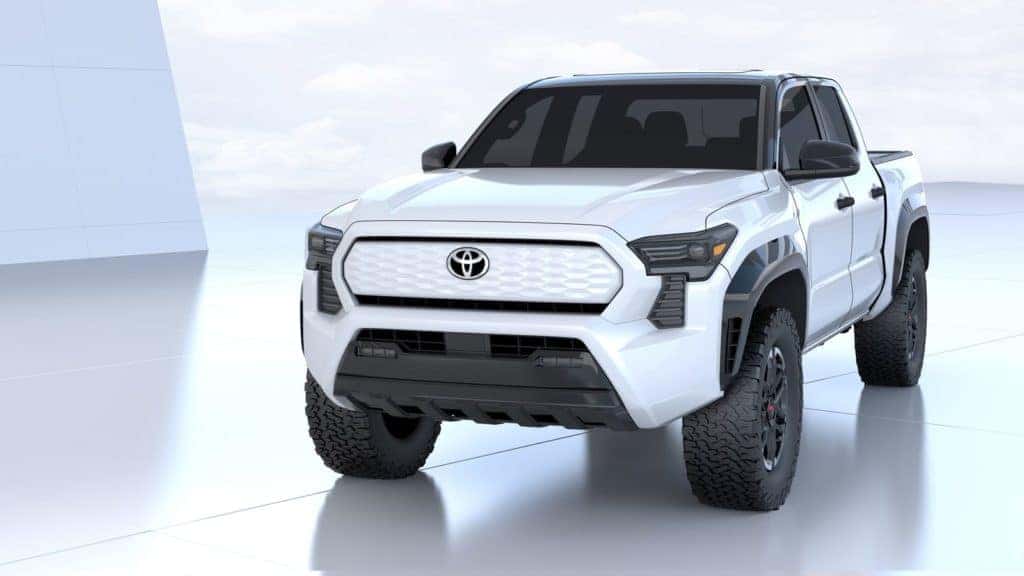 The new Toyota Tacoma is due for a redesign and rumor has it that next year is the year. And given that the Toyota Tundra was given a complete overhaul under the hood and now offers a hybrid drivetrain option, we wouldn't be surprised to see Toyota introduce a hybrid or electric option for the next generation of the Orlando Toyota Tacoma. From what we can tell, it would be a midsize truck (or sit somewhere in between the current Toyota Tacoma and new Toyota Tundra). Additionally, the concept that came out looks similar to the newly redesigned Tundra in many ways – honestly, you could just replace the grille with something a little more traditional and roll this truck right off of the assembly line. And offering an electric option wouldn't affect performance; after all, electric cars offer instant horsepower and torque.
The Compact Cruiser, on the other hand, is a major callback to the iconic Toyota FJ Cruiser that was retired circa 2013. It also looks a bit like the FT-4X concept that came out in 2017. This sporty concept would offer some stiff competition to the new Ford Bronco and Jeep Wrangler if it did come out, offering both horsepower and torque as well as an eco-friendly performance and enhanced fuel efficiency. This one seems a little less likely than the new Toyota Tacoma offering an electric option, but since the Toyota Land Cruiser was retired, there is a hole in Toyota's off-roading lineup, it is plausible. We've been hearing rumors that Toyota wants to fill said spot and also compete with the popular new Ford Bronco, so fingers crossed, off-roaders.
Get the latest Toyota news from Toyota of Orlando
Only time will tell whether or not these two EV concepts will make it to production, but we'll keep you posted (and you can follow us on social media for regular updates). To see the new 2022 Toyota Tundra in person or to test drive any of our hybrid cars and SUVs, call Toyota of Orlando today at (407) 298-4500 or stop by and see us at 3575 Vineland Road, just off I-4 near the Millenia Mall.