Toyota Mirai sets Guinness World Record
The 2021 Toyota Mirai is a pretty insanely cool car. It's. hydrogen fuel cell vehicle, which means it runs on hydrogen – not gasoline – and emits nothing but water vapor when it's out and about on the roads. It's extremely efficient, eco-friendly, and also teched out with the latest and greatest features for convenience, entertainment, and safety. However, it's adding one more accolade to its list – it just broke a Guinness World Record.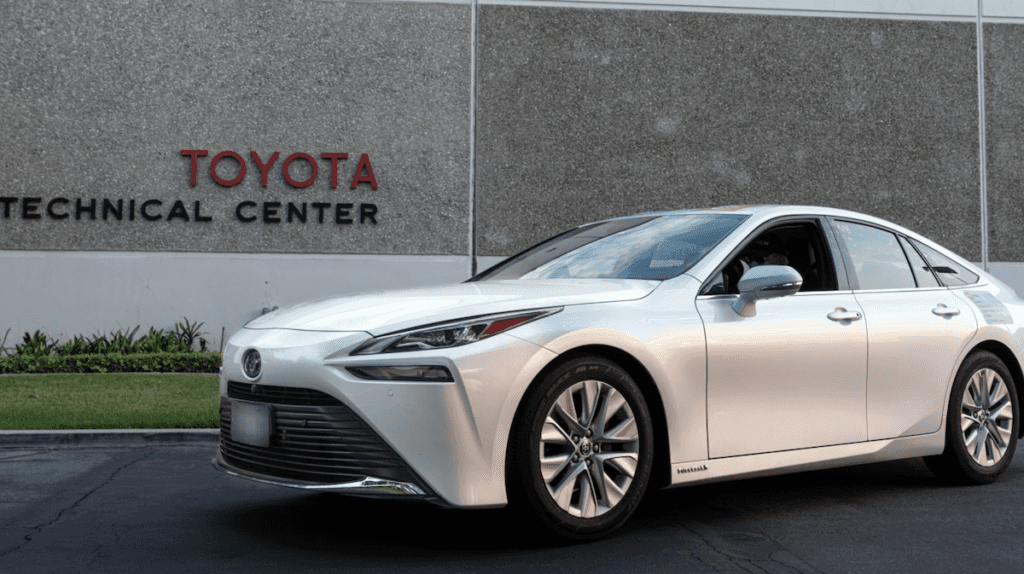 New Toyota Mirai drives 845 miles on one fuel-up
Yup, you heard us right – the new Toyota Mirai broke a Guinness World Record by traveling 845 miles on a single hydrogen fill. Our Orlando Toyota dealership has all the info!
To fill the Toyota Mirai with hydrogen, it takes about five minutes. So basically, this car drove almost 1,000 miles after a five minute fuel-up. Behind the wheel were professional drivers Wayne Gerdes and Bob Winger; they left the Toyota Technical Center in Gardena, California (this is where the fuel cell development group is housed). From there, they took two days to put in the 845 miles. They traveled south to San Ysidro and then up to Santa Barbara via the Pacific Coast Highway. Throw in some local driving loops and rush hour traffic on the San Diego freeway between LA and Orange County, and you've got your 845 miles.
The record is legit, too – Guinness World Records monitored the whole thing very closely to ensure it happened the way it was supposed to. Michael Empiric, a Guinness employee, validated the process by putting a seal on the Toyota Mirai's tank once it had been filled. If the seal was broken at any point, that means fuel was added and the record was not validated. The seal was intact when the 845-mile marker was hit, meaning this is one for the books (literally).
"The Toyota Mirai's journey without the need to refuel showcases the power of fuel cell electric technology. This technology and the design ingenuity by the team at Toyota led to a history-making moment," said Empiric.
But record-setting distance capability isn't all that the new Toyota Mirai has to offer. Here are some of the highlights of this unique alternative fuel Toyota:
This teched-out new Toyota offers a 12.3″ infotainment screen and features like dynamic navigation, Bluetooth wireless streaming, a color head-up display, AppleCar Play and Android Auto, and an optional JBL sound system.
Performance features like rear-wheel drive, a 402 mile range, and three drive modes (ECO, Normal, and Sport) allow you to customize your drive time to your individual needs.
A sleek, sedan-like exterior and a luxurious interior with features like a panoramic moonroof, satin-silver or copper-colored accents, and heated and ventilated seats ensure a comfortable drive no matter where the road takes you.
See all of our alternative fuel options at Toyota of Orlando
We don't offer the Toyota Mirai at Toyota of Orlando – believe it or not, it's only for sale in the states of California and Hawaii right now due to infrastructure. But we've got plenty of other alternative fuel cars waiting for you – explore all of our options today! Our Orlando Toyota dealership is located just off I-4 near the Millenia Mall at 3575 Vineland Road.