What to know before buying an alternative fuel vehicle
Are you thinking about making the switch from gasoline to alternative fuel? You're not the only one – scores of people have made the change for better fuel efficiency and a greener, cleaner performance. However, before you take the plunge you should educate yourself so you can find the RIGHT alternative fuel car for your drive time needs. Toyota of Orlando is here to help with tips and a great selection of cars for you to choose from!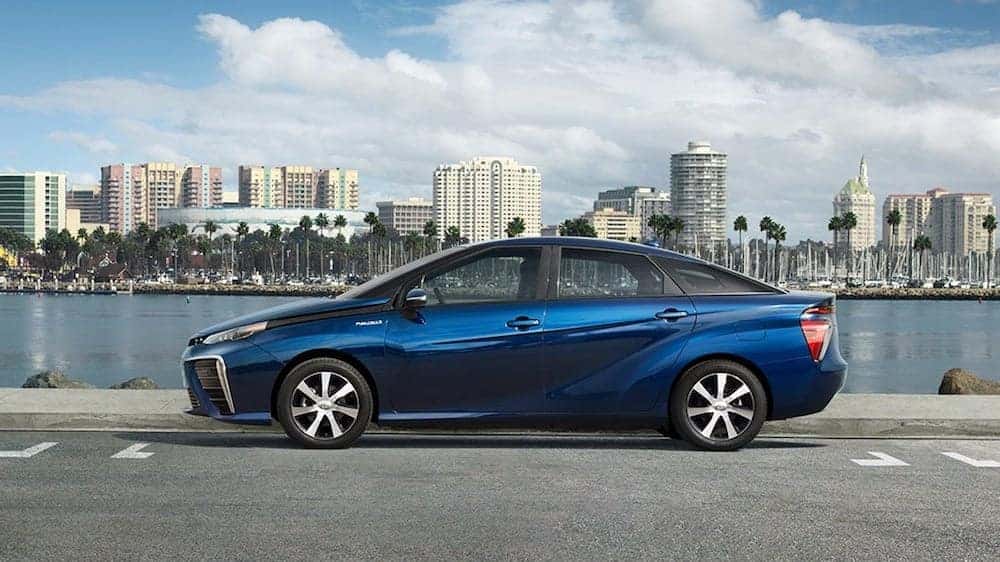 Three things to consider before you shop for a new Toyota that uses an alternative fuel source
1. You need to know the differences between the different types of alternative fuel cars – namely, hybrid cars, electric cars, and fuel-cell vehicles.
2. You need to think about the place you live and its infrastructure. Does it have the types of fueling stations you'll need? Remember, you won't always be able to fuel up at home.
3. Think about your drive time needs. Do you need a vehicle with a lot of towing power or off-roading capabilities? If so, this type of new Toyota isn't right for you as they're built around the goal of fuel efficiency and green performance.
Three types of alternative fuel new Toyota cars
There are three different main types of alternative fuel vehicles when it comes to our new Toyotas. Which one best suits your needs?
Hybrid cars: Hybrids are considered to be the most popular type of alternative fuel vehicle in the world because of their convenience factor – they use multiple energy-sourcing to power themselves. When you're behind the wheel of a hybrid new Toyota, you'll be able to swap back and forth between a gasoline engine and an electric motor. This drastically cuts down on the amount of gas you use AND the number of emissions your car produces. Best news? We've got tons of Orlando Toyota hybrids on the lot ranging from compact hatchbacks to spacious SUVs… and trucks may even be headed our way in the future.
Electric cars: Electric cars run on – you guessed it – electric power. You'll need to charge this vehicle in order to run it, so that's why you need to consider whether or not your city has charging stations. These vehicles run off of batteries alone and don't produce any emissions so they're extremely green. And automakers are continuously working on improving electric cars to give them a longer range; right now, some of them can go up to 400 miles on just one charge.
Hydrogen fuel cell vehicle: Hydrogen fuel cell vehicles uses hydrogen as its source of energy and only produces water vapor as emissions so it's as green as it gets. Unfortunately, only California and Hawaii offer hydrogen fuel cell vehicle charging stations, so the new Toyotas haven't taken off here in the Orlando market due to lack of infrastructure.
Have more questions about new Toyotas that use alternative fuel? We've got answers at Toyota of Orlando. Come shop our inventory today and see what these unique cars have to offer your drive time! We're open seven days a week at (407) 298-4500.