Toyota introduces new powertrain for 2022 Toyota Tundra
We're eagerly – some might even say anxiously – awaiting the unveiling and arrival of the 2022 Toyota Tundra. However, Toyota has been keeping this new truck under pretty tight wraps until the big day. They did, however, just release another teaser, and this one revolves around the new engine that will purportedly be under the hood of the 2022 model when it arrives at a Toyota dealership near you. We're taking a closer look (we gotta stay busy while we wait, right?).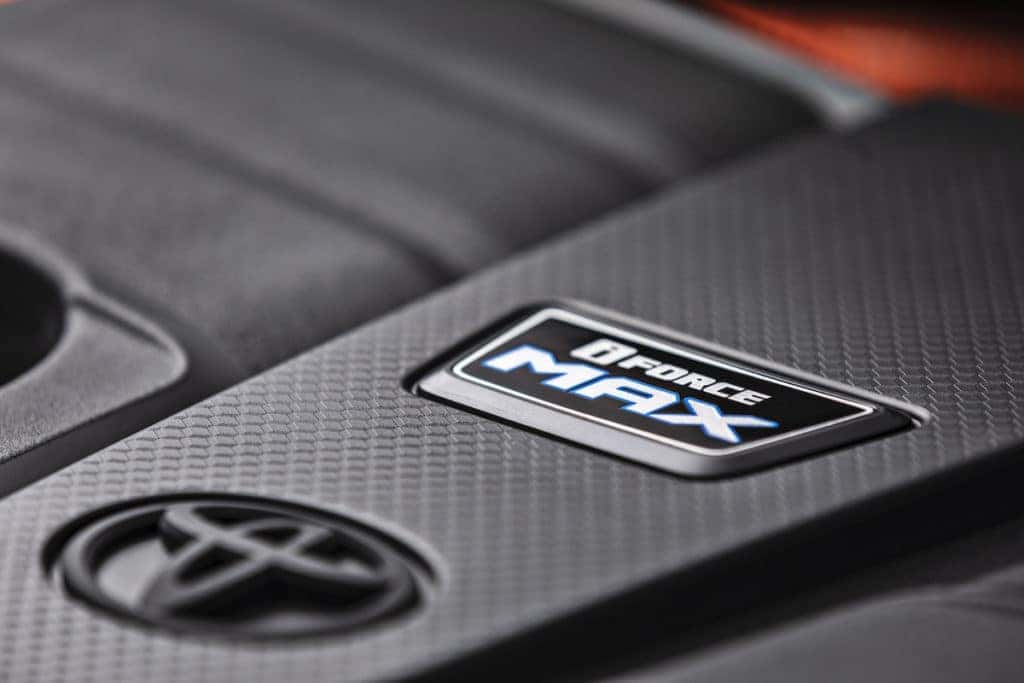 What type of engine will the new 2022 Toyota Tundra have under the hood?
The latest 2022 Toyota Tundra teaser shows a quick look at the new engine, which has been dubbed the iForce Max. Now, if you recall, the engine that's currently under the hood of this Orlando Toyota truck is called the iForce V8. It's a 5.7L V8 engine that churns out 381 horsepower for some serious get up and go. The new engine, however, has notedly dropped any sort of number in its name and is just going by "Max" (which doesn't give us much to go on, but here we are).
So what will it be? Here's what we think. There's faux manifold decoration on the engine cover and three intake runners on each side. This leads us to believe that it's likely going to be some sort of V6 engine, which we knew was coming as Toyota steadily phases out its V8 options. There are really two possibilities here:
A new twin-turbocharged V6 gas engine. This is a strong possibility because this is the type of engine that's debuting in the new Toyota Land Cruiser, which you can only buy overseas after 2021 (sorry). This could be Toyota's chance to bring it stateside.
A naturally-aspirated V6 engine.
Either way, we think that there's a big chance that this new model of the Orlando Toyota Tundra will have a hybrid drivetrain. Things are getting greener every day in the automotive industry and Toyota has vowed to increase its electrified options for US drivers. It only seems fitting that the newest model of this popular truck would be available in a hybrid version, especially given the introduction of the Ford F-150 hybrid model.
We'd be excited if this were the case. There are tons of perks to hybrid drivetrains, the main two being much better fuel efficiency and a cleaner performance (fewer emissions). We all know that trucks – even Toyota trucks – can be gas guzzlers because of their large size and large engines. Swapping out the drivetrain would ensure better fuel efficiency and less money spent at the pump to travel the same distances, which brings ownership costs down. And it wouldn't affect performance capabilities (in terms of towing, speed, etc.) if done right (and you know Toyota's got it covered).
Stay tuned for updates on this new truck with Toyota of Orlando
We'll keep you posted on the upcoming 2022 Toyota Tundra – follow us on social media @ToyotaOfOrlando or give us a call to find out more. You can reach us seven days a week at (407) 298-4500!