The 2022 Toyota Sienna vs the 2022 Honda Odyssey
Are you shopping for the perfect new Toyota that's a fit for the entire family? You've found it – the redesigned 2022 Toyota Sienna is here and bringing with it a slew of new features. However, we know that Toyotas aren't the only options on the market right now and we want to help you find the BEST drive time solution for your needs. That's why we're taking the time to compare this Orlando Toyota minivan to one of its strongest competitors – the 2022 Honda Odyssey. See how things stack up!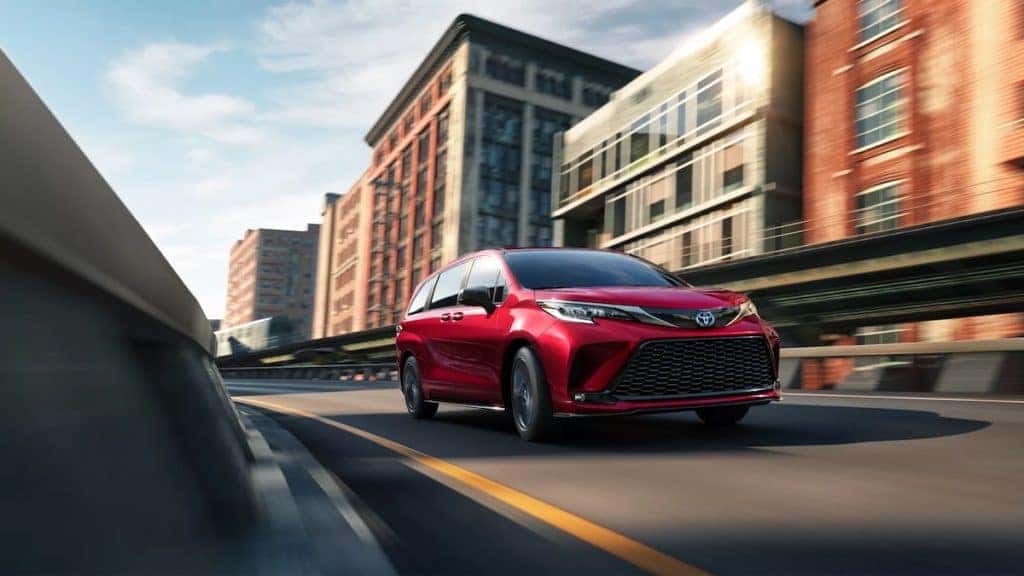 How do these two new minivans compare?
For comparison's sake, we're putting the 2022 Toyota Sienna XLE and the 2022 Honda Odyssey EX in the hot seats to see which of these new minivans walks away with the advantage. Let's take a look at the details.
Comfort: When all is said and done, you really want a family vehicle that's comfortable inside. This means you need something spacious and ergonomic and the 2022 Toyota Sienna delivers. It offers more hip space in the front by an inch and the rear by two inches, as well as four climate control zones compared to the Honda Odyssey's three. Additionally, this new Toyota offers easy symmetrical-fold rear seats for maximum cargo space and a standard front sunroof. Otherwise, these two minivans are neck and neck in terms of interior space, comfort features, and accessibility.
Performance: Let's talk about what matters most first – this new Toyota minivan is a HYBRID. This means major fuel efficiency and a much cleaner performance. Right off the bat, it gets 36/36 mpg in the city and on the highway, far surpassing the 19/22 that its Honda competition offers. You'll save a ton of money on fuel alone. This Orlando Toyota also offers performance features like regenerative brakes, plus the option of navigation via a 9″ color display, neither of which are up for grabs on the Honda model.
Technology: The 2022 Toyota Sienna also has a bit of an edge when it comes to technology. While both minivans offer the tech you need to make your drive time safe, convenient, and efficient, the Toyota model takes things one step further with features like a standard power liftgate, a standard coming home device and power garage door opener, an auto-dimming rearview mirror, the option of a wireless charging pad, and the Safety Connect System, which you'll only find on Toyotas. Additionally, the 2022 Toyota Sienna offers a superior audio system with 8 speakers (and the optional JBL upgrade with 12 speakers), as well as an optional subwoofer and wireless headphones that go with the rear seat entertainment system, a feature not available on the Honda Odyssey.
Test drive the 2022 Toyota Sienna at Toyota of Orlando
Honestly, the best way to decide which is best for you is to test drive them both and see which one better suits your drive time style. Come on down and put the 2022 Toyota Sienna to the test today! Toyota of Orlando is open seven days a week until 10pm at 3575 Vineland Road, just off I-4 near the Millenia Mall. You can call ahead of time for more info or to schedule your appointment at (407) 298-4500!