The 2021 Toyota 4Runner TRD Pro vs the 2021 Ford Bronco
There's been a lot of hype surrounding the new 2021 Ford Bronco (and we get it – we're a Toyota dealer, but it's a nice-looking ride). However, when you get past the hype, how does it compare to much-loved fan favorites like the 2021 Toyota 4Runner TRD Pro? Toyota of Orlando is here to break it down so you can decide which is the better option for you to send out summer from off the pavement.
The 2021 Toyota 4Runner TRD Pro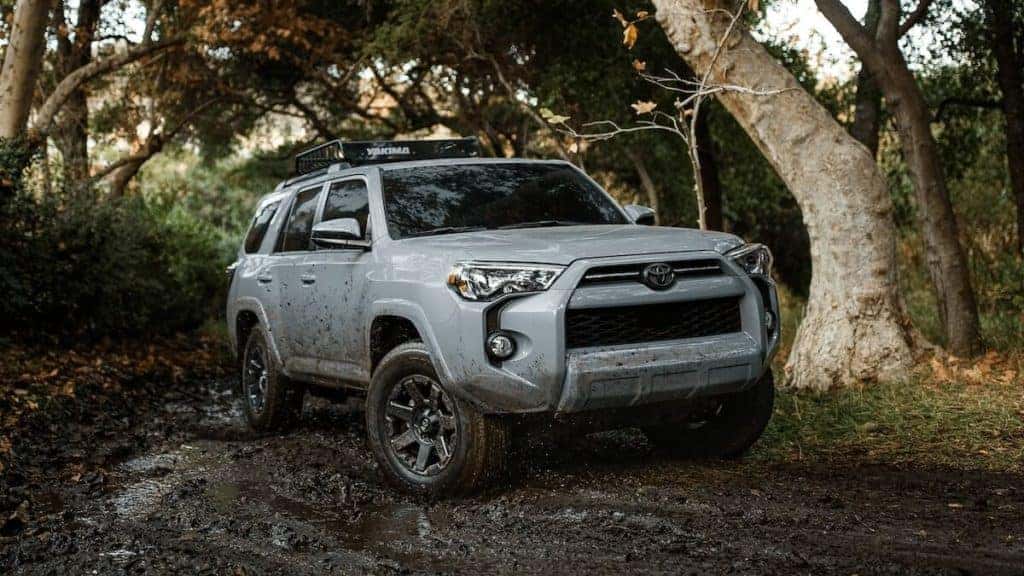 The 2021 Toyota 4Runner is practically a cult classic at this point – it has quite a following, especially amongst off-road enthusiasts. Let's start with the basics:
The starting MSRP of this off-road-ready truck-based SUV is around $51,290. However, that price tag includes all of the performance features you need to tackle some seriously tough terrain, plus top technology and a sleek but durable interior.
The Toyota 4Runner has body-on-frame construction, which means it handles more like a truck than a car (which many drivers prefer, especially when taking things off the pavement).
It has a 4.0L V6 engine under the hood that provides 270 horsepower. This Orlando Toyota SUV also has a narrow body, almost 10″ of ground clearance, and dedicated off-road suspension.
The Orlando Toyota 4Runner is slightly bigger than the 2021 Ford Bronco – it has a longer wheelbase and overall
The 2021 Ford Bronco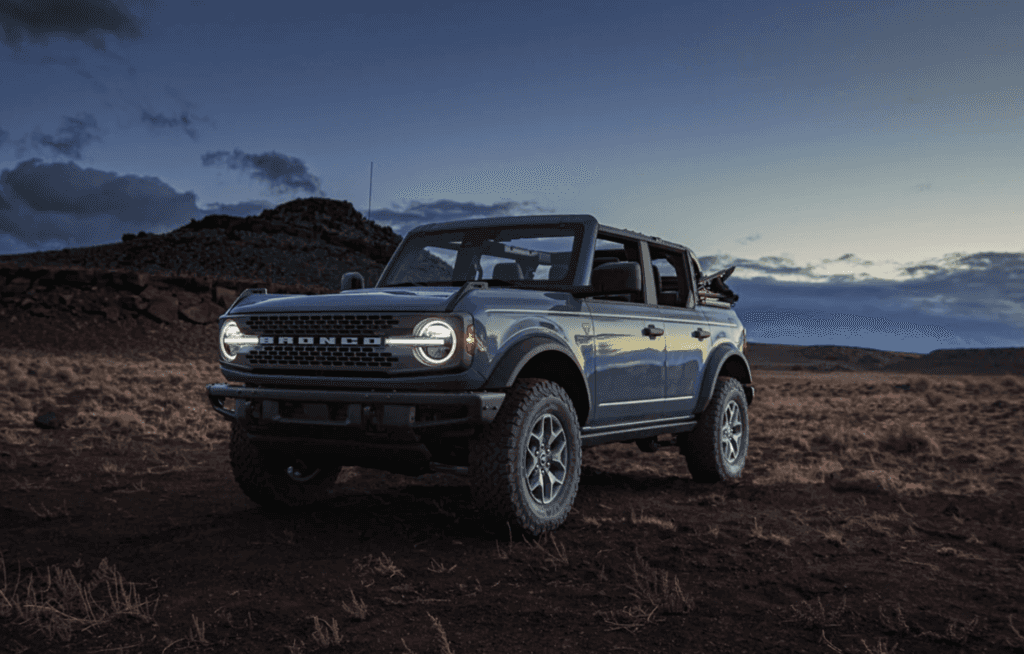 Now let's talk about the competition. The Ford Bronco is a new introduction to the market; it was retired for some time and then redesigned and reintroduced this year. Here are the basics about this new SUV:
It has a starting MSRP of $29,995. However, that's just the base model. If you want to add in all of the performance features, style specifics, and technology, it's going to be quite a bit pricier than that.
Two engines are available – a 2.3L turbocharged EcoBoost 4-cylinder with 275 horsepower or a 2.7L EcoBoost twin-turbo V6 with 310 horsepower.
This new Ford SUV also drives like a truck, although it lacks a certain level of refinement on paved roads as its forte is really on off-road terrain.
So, which is these new SUVs is right for you?
Let's talk about similarities now. Both of these SUVs are off-road ready and get similar fuel efficiency; they also both seat 5 and have pretty similar width and height. They're both also decked out for off-road terrain and can handle pretty much anything that Mother Nature throws at them.
One solid advantage, however, that Toyota has is its brand quality. Toyotas have incredible resale value and reliability that are renowned on a global level and far surpass Ford. If you want a vehicle that you can depend on for years (decades, even!) to come or a ride that you can sell for the most bang for your buck down the road, you know where to find us.
Shop for the new 2021 Toyota 4Runner in person – you can get your hands on it at Toyota of Orlando! We're located just off I-4 near the Millenia Mall at 3575 Vineland Road and we're open seven days a week. Call us at (407) 298-4500 to get things started!