Should you buy a new Toyota Prius or a used one?
So you're shopping for a Toyota Prius. You're ready to jump into the hybrid game, go green, save some money on fuel, and have that cool blue badge looking at you every morning when you head out to your car. Congrats! However, you've got some more decisions to make when it comes to your new green ride. Which trim level will you choose? What about options and packages and accessories? Paint color? It can seem endless, but there's one especially important choice you need to make before you can take your test drive – whether you want to buy your Toyota Prius new or used.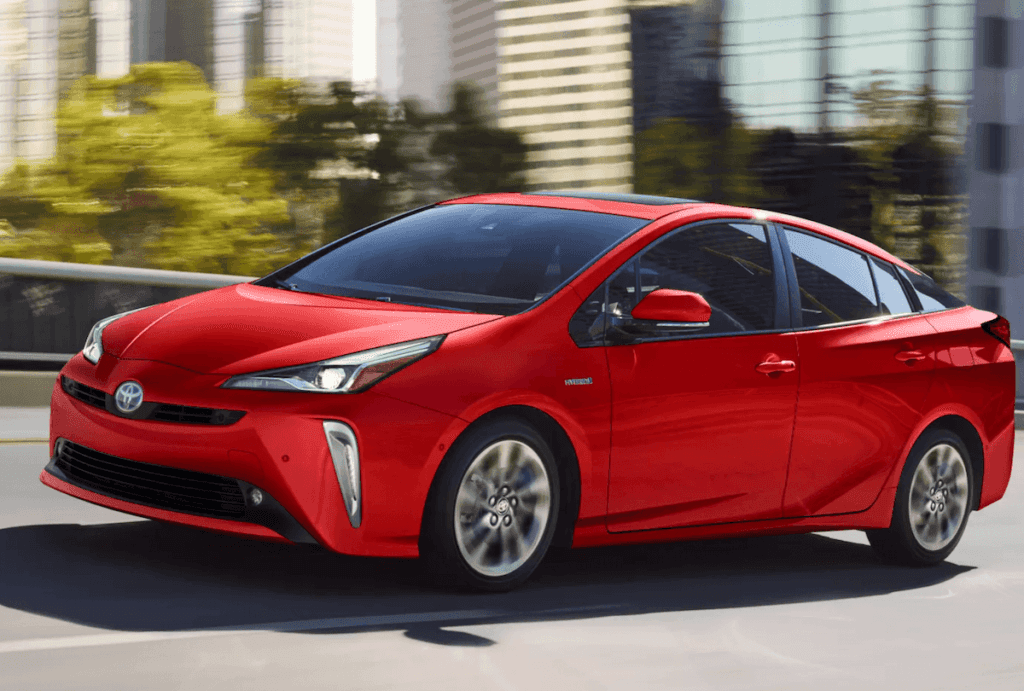 There are perks to both, just like any other car. However, hybrids are unlike other cars in many ways, so our Orlando Toyota dealership is here to break the pros and cons down for you.
What are the perks of buying a new Toyota Prius?
There are some perks to buying a new hybrid car. Here are some of the big ones:
Peace of mind – you know where the car has been (the factory) and don't have to worry about previous owners and whether or not they've cared for the car.
Additionally, you get great warranties with a new hybrid (which is important for a hybrid battery, as they're more expensive to replace) and also have the option to extend those warranties.
No-cost maintenance. Our new Toyotas offer two years or 24,000 miles of no-cost routine maintenance, so you won't have to shell out for things like oil changes or tire rotations for a while.
That new car smell. Need we say more?
What about a used Toyota Prius?
However, there are also perks to buying a used Toyota Prius (or any other hybrid car, for that matter). Here they are:
You don't have to take the initial depreciation hit. Cars lose up to 20% of their value in their first year, and then 10% per year for the next three years. If you shop for a late-model pre-owned hybrid, you won't take that big depreciation loss right in the beginning.
It's usually a bit cheaper. Hybrid or not, used cars are typically cheaper than new cars, so if you're on a budget but really want an eco-friendly car for your commute then you may want to opt for something preowned.
You'll still have a ton of variety to choose from. The Orlando Toyota Prius is the most popular hybrid car on the road (it did kick off the hybrid car movement, after all). So even if you're buying used, there are plenty of options to peruse before you sign the dotted line.
Either way, driving a Toyota Prius is a win. You get massively improved fuel economy, a greener and cleaner performance, and a reliable ride that will last you for years – if not decades – to come.
Shop new AND used hybrid cars today – visit Toyota of Orlando! We're located just off I-4 across from the Millenia Mall at 3575 Vineland Road and we're open seven days week. Come see what the 2022 Toyota Prius AND all of our preowned hybrids can bring to your drive time.