Is your car ready for a spring break road trip?
Spring break is coming! Universities and schools across the country will be calling off classes in a matter of weeks, the weather is warming up, and it's time to hit the road for a spring break road trip. Is your car ready to hit the highway? Don't run the risk of wasting your beach days stuck on the road with a flat tire or dead battery – use our Toyota of Orlando spring break road trip checklist to get your car prepped for the best vacation ever.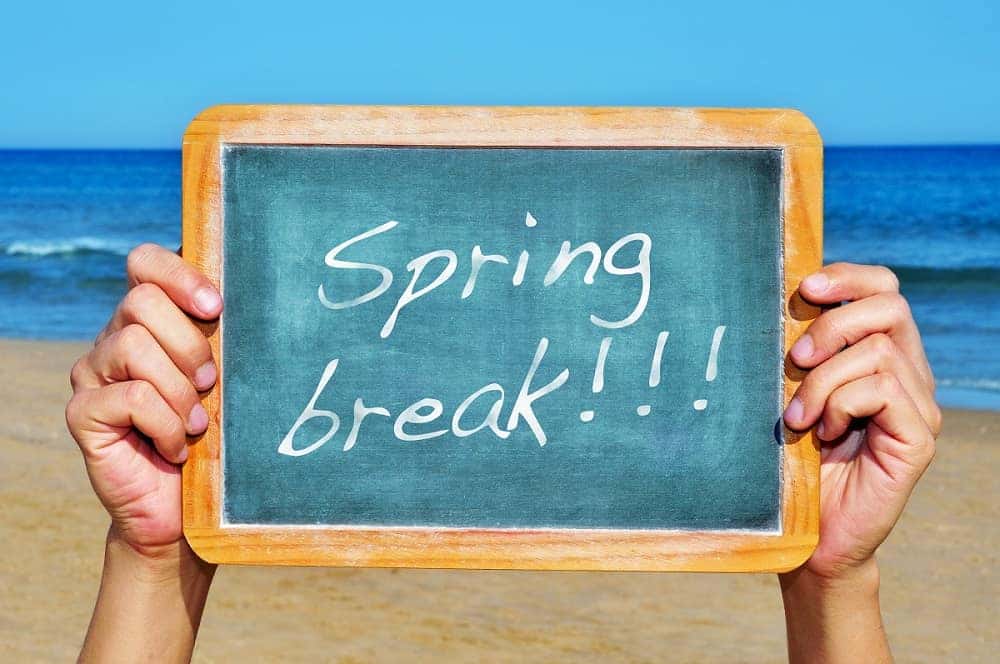 Make your spring break road trip the best one yet
#1: Get your tires checked. 
The last thing you want is a flat tire or a blowout when you're heading for the highway. Have our Orlando auto service techs check your car's tires. They'll look for things like uneven wear, bulges or blisters, lack of tread, and inflation level to ensure they're at the correct PSI. They can also do a quick tire rotation for you if you're due for one.
#2: Have our auto service techs inspect your battery. 
Dead batteries are a real drag, especially when you're trying to make the most of your week off. Have our techs check things out under the hood before you tackle your road trip! They'll inspect your car battery for any visible damage (like swelling, rusting, or leaks) and test the voltage to ensure it's up to the challenge. If it's not, they can also quickly, efficiently, and affordably replace your battery on the spot.
#3: Change your car's oil. 
Oil keeps your car's engine cool and lubricated, which is essential when you're on a road trip and you're traveling long distances at high speeds. Your engine is going to be working overtime, so make sure it has fresh, clean oil in the oil reservoir. Our techs will check the oil level and cleanliness and get you a quick oil change if necessary.
#4: Don't ignore your headlights and wipers. 
We hope for your sake that it doesn't rain on your spring break getaway, but you should be prepared for it just in case (spring is unpredictable!). Check your wiper blades to ensure they're in good condition, and have our techs check out your headlights to ensure all the bulbs are in good shape and your turn signals, brake lights, and hazard lights are all working.
#5: Make sure your fluid levels are where they should be. 
Before you take on the open road, check out the fluids under the hood. Two big ones are coolant and windshield wiper fluid – coolant keeps your car running cool when it's working hard, and you need wiper fluid to keep your field of vision clear. While you're at Toyota of Orlando, have our expert techs check ALL of the fluids in your car so you're all set.
Let Toyota of Orlando get you road trip ready
Don't risk ruining your spring break – swing by Toyota of Orlando to ensure you're ready to hit the road before you go! We're open seven days a week with the longest service hours in Central Florida and we're ready to get you out on the highway. Visit us at 3575 Vineland Road, just off I-4 near the Millenia Mall!