Daylight Saving Time: How to prep to fall back
Daylight savings time is almost over! The time change will happen on Halloween this year and whether you're ready for it or not, we'll fall back just as November arrives. While daylight savings time ending may not seem like a huge deal, our days will definitely be shorter and you may find yourself making your evening commute in the dark. That's why it's important to prep your car and yourself now so you're ready to fall back like a pro. Check out our Orlando Toyota tips for handling the time change below.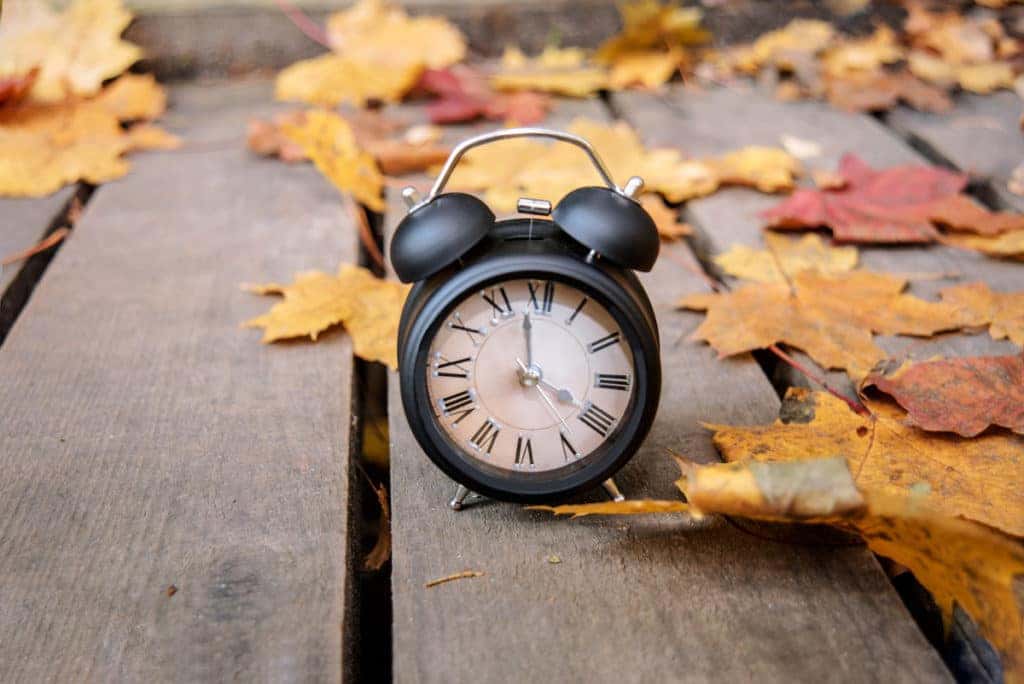 5 tips to prep yourself for daylight savings time to end
Tip #1: Have your brakes and tires checked. 
When daylight savings time ends, you'll likely be driving part of your commute (if not all of it) in the dark. You should have our Orlando auto service center check your brakes and tires so you're ready to hit the road no matter the lighting situation. Our techs will ensure your brake system is in good condition and you can bring your car to a safe (and even sudden stop) whenever you need to, and they'll inspect your tires to ensure you have the proper amount of tread for good traction. They'll also assess the general condition of your car tires to ensure you're not headed for a blowout, which is the last thing you need in dim lighting. (Who wants to change a tire in the dark?)
Tip #2: Ensure your lights – all of them – are in good working order. 
Before you hit the road this fall, take a minute to ensure ALL of your car's lights are working properly. This means headlights, taillights, turn signals, and hazard lights, but it also means all interior lights. Remember, you'll need to turn your headlights on from dusk until dawn so you have proper visibility and so other drivers can see you. Our Orlando auto service techs can replace burnt-out bulbs, fix broken headlights, and even perform headlight restoration to keep you safe while driving in the dark.
Tip #3: Realize that it takes time to adjust to the time change and don't drive when fatigued. 
Remember, we may fall back (and gain an hour of sleep) but it still takes time to adjust to daylight savings. If you're overtired from staying up too late (especially since the time change falls on Halloween this year), be sure that you rest before you hit the road. Driving while fatigued is just as bad as driving while intoxicated.
Tip #4: Pay close attention to your surroundings when driving in the dark. 
Driving in the dark brings a whole new set of challenges to the table. Animals tend to be more active at night and are more likely to cross your path, and you're also less likely to see issues on the road as soon as you would in the daylight. This means you need to be ready for anything, including coming to a sudden stop, so ensure that you keep your eyes on the road and your hands on the wheel at all times.
Tip #5: Clean your windshield. 
Make sure you clean your windshield inside and out before daylight savings time ends. Any dust, fingerprints, or other debris on the glass can reflect light and make it more difficult for you to see clearly.
Call Toyota of Orlando with all of your fall auto service needs
Have questions or need Orlando auto service? We've got you covered all season long. Call Toyota of Orlando at (407) 298-0001 or visit us at 3575 Vineland Road, just off I-4 across from the Millenia Mall.