Choosing the right car paint job: Toyota of Orlando tips
Think you need a new car paint job to spruce up your ride? It's a great way to breathe a little bit of life into a car that may have seen better days in terms of its appearance, and it's a better option for some drivers who aren't ready to stretch their budget for a new vehicle or retire their old one. Good news – you're in luck. Toyota of Orlando has a state-of-the-art body shop onsite and our techs are ready to freshen up your ride and get you back on the road in no time.
But which car paint job should you choose to dial up your vehicle's appearance? Not only will you have to choose the type of paint job best suited for your ride, you have to choose the right color. Our Orlando auto body shop techs are here to help!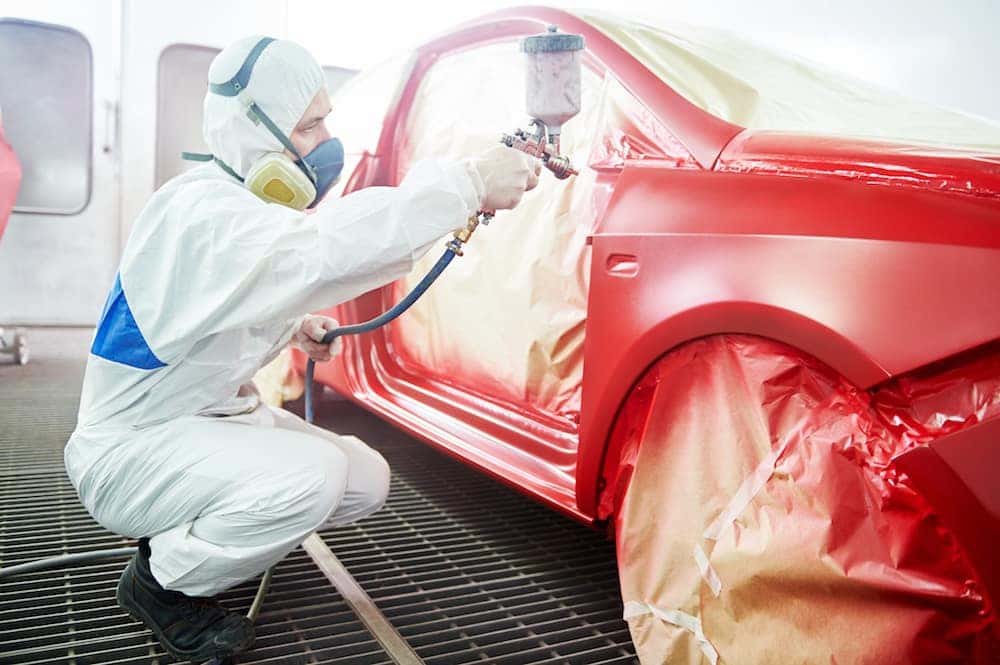 Types of car paint jobs
There are three main types of car paint jobs – whole car painting, spot painting, and clear coat. We're breaking them down below so you can choose which is best for you.
Whole car painting is exactly what is sounds like – our Orlando Toyota Collision techs will paint your entire vehicle a new color. This service can transform your ride and give it a fresh new look, especially if you were dealing with faded, cracked, or peeling paint.
Spot painting, on the other hand, is when our techs will only paint certain spots of your vehicle, matching the paint to what color the car currently is. This is well-suited for drivers who have had accident or collision damage and want to return their vehicle to like-new condition.
Clear coat painting is when our Toyota auto body techs replace the clear coat on your vehicle. The clear coat is extremely important; not only does it keep your car's paint looking nice and shiny, it also helps to protect your vehicle's paint from the heat, sun, debris, and other elements that can do damage over time. If your car is lacking a clear coat or its existing one is peeling, then this is the car paint job for you.
Choosing the right paint color
If you decided that whole car painting is the right route, now it's time to choose a color. Remember, painting your car can breathe a lot of fresh life into it, but you want to be careful about the hue that you choose. Typically, red, silver, black, or white are the best options because they're the most popular colors and will offer the best resale value. If you want to go for orange, purple, blue, etc. we can definitely accommodate you, but just remember that these colors are a little less popular and you may get less bang for your buck when you sell or trade in.
Ready to schedule your car paint job or looking for a little advice when it comes to choosing the right one? Call Toyota of Orlando today! We're ready and waiting at (407) 298-0001 and we're conveniently located just off I-4 across from Millenia Mall at 3575 Vineland Road.