5 common car care questions, answered
When it comes to taking care of what's under the hood of your car, sometimes it can be like speaking another language. And if you're not well-versed in that language, it's stressful to even visit the mechanic and routine service! We like to educate our customers so not only do they know how to keep their car in tip-top shape, they also feel comfortable when they come to see us for routine car care or to repair something that's on the fritz. Check out these five common car care questions that we often hear and the answers to them to make yourself feel a bit more at home when it comes to what goes on under the hood.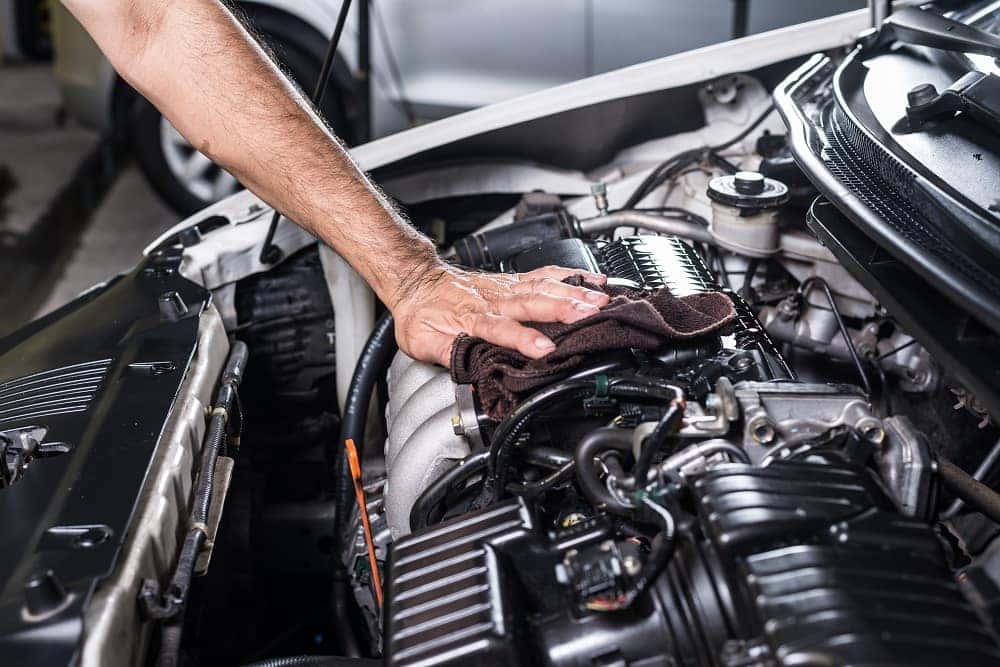 What car care questions do you have for us?
#1: Can I switch from conventional oil to synthetic and vice versa? 
Most of the time, yes. But not all of the time. Some drivers prefer synthetic oil in their engines because it's cleaner, lasts longer than conventional oil, and some even claim it improves performance. Other drivers prefer conventional oil because it's what they're used to and is also more affordable than synthetic oil (although it doesn't last as long). You can really use either type as long as your car doesn't require a specific type of oil. Ask our Orlando Toyota car care experts what's best for your ride.
#2: Should I listen to my instrument panel, my owner's manual, or my mechanic when it comes to routine car care? 
Always defer to the instrument panel first – those warning lights come on for a reason. After that, you should listen to your car care technician. When they're under the hood they may spot issues that need to be taken care of (like an oil leak or overuse of coolant) that could call for a change in your routine schedule. However, you can use your owner's manual for a backup when it comes to figuring out about how often you should be making an appointment at our Orlando Toyota service center.
#3: Do I need to use premium gasoline to get the best fuel mileage? 
No. This is a pretty common myth – in fact, using premium fuel will do nothing but jack up your fuel costs when you stop to fill up. You only need to use premium fuel if your car requires it, which you can figure out by looking in the owner's manual.
#4: Do I REALLY have to change my timing belt? 
YES. We know – it's expensive because there's so much labor involved in it. But your timing belt is crucial to your car's performance. If it breaks while you're out on the road, it can cause serious damage to the other components of your engine. It also ensures that everything is running smoothly under the hood. Never skip out on this important car care appointment – your wallet will thank you in the long run.
#5: Should I worry about changing out all-weather tires for winter tires? 
Possibly. All-weather tires are perfect for drivers here in Orlando and in the south in general; they can handle everything from the heat of summer to the icy roads we sometimes see in the winter. However, if you live in a climate where you see heavy snowfall, lots of ice, and extreme cold temperatures, then you need to schedule a car care appointment to make the switch. Winter tires are more pliable and provide more traction in extreme temperatures.
Let our Orlando Toyota service techs put your mind at ease
Have more car care questions? Call Toyota of Orlando's service center today at (407) 298-0001 or swing by and see us at 3575 Vineland Road, just off I-4 near the Millenia Mall.