2023 Toyota Corolla Cross & Toyota Corolla Hybrid named Most Affordable New Cars with All-Wheel Drive
If you're looking for a new car that has all-wheel drive but you also feel unsure as to whether or not you can afford one, our Orlando Toyota dealership has good news – the 2023 Toyota Corolla Cross and Toyota Corolla Hybrid have both officially made Autotrader's list of the most affordable new cars with all-wheel drive. They took spots #8 and #9, respectively, and we're here to tell you why these new Toyotas should be your top picks when you're looking for an affordable new car with all-wheel drive.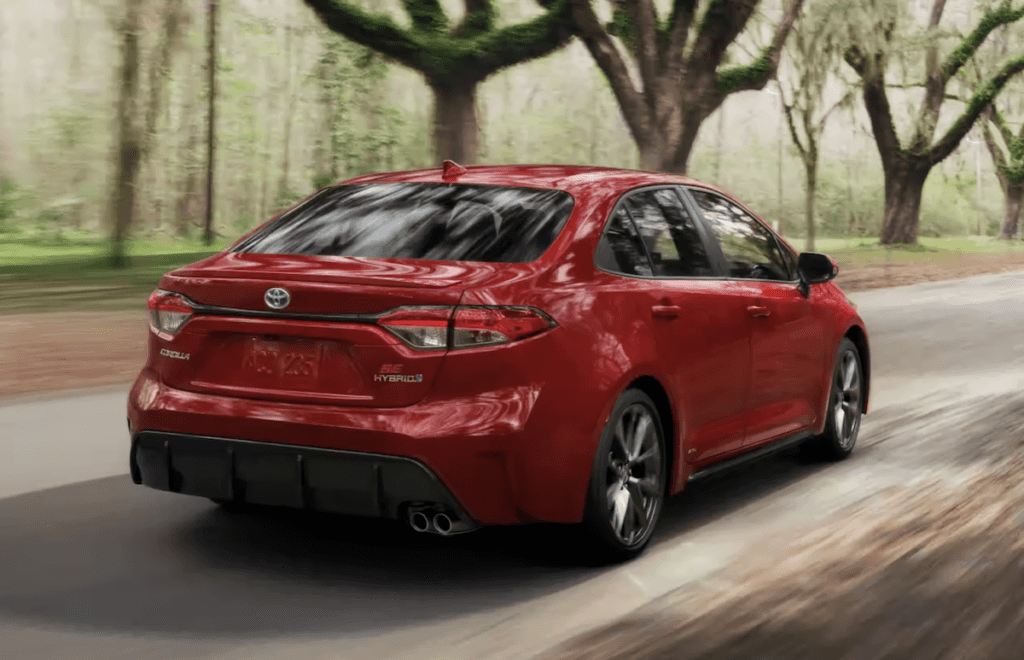 Why did these Orlando Toyotas make the list?
AutoTrader lists are notorious for their helpfulness in wading through an endless sea of makes and models. Sometimes your new car choices can be overwhelming, and these lists can help you narrow things down based on the characteristics you want your car to have. This particular list details the most affordable new cars on the market that also offer you the all-wheel drive feature – all cars on the list are under $25,000, making them extremely viable options for drivers on a budget.
As noted, the 2023 Toyota Corolla Cross and Toyota Corolla Hybrid are both on the list. Both of these sporty new Toyotas are at Toyota of Orlando if you want to test them out, and here are a few things to keep in mind when you do:
The Orlando Toyota Corolla is one of the most popular sedans out there. It's efficient, super affordable, and stylish with incredible tech features woven into the cabin. Additionally, it's now available in multiple hybrid models that get 47/41 mpg. Plus, more than 80% of all Toyota Corolla models sold in the past 20 years are still out on the roads.
The Toyota Corolla Cross, on the other hand, is a sporty crossover that's larger than its sedan sibling but still offers amazing fuel efficiency (31/33) and affordability. It comes in three grades and offers seating for five plus a spacious rear cargo area for gear. It's new to the lineup, but has quickly claimed a spot as one of the fan favorites.
What is all-wheel drive and why does it matter?
Now let's talk more about all-wheel drive. If you're still not totally clear about what this feature is (but still think you might need it on your next Orlando Toyota), here's a quick explanation: all-wheel drive is when your vehicle has the ability to send torque to all four wheels simultaneously, making all of them spin at once. It's different than your typical front-wheel drive or rear-wheel drive vehicle where only two wheels are powering the car at once.
All-wheel drive is a great safety feature to have on your vehicle because by letting all four wheels spin, you're gaining better traction. And better traction means your car will grip the road better when it's slippery, like in snow, rain, or ice. This reduces your chances of getting into an accident in bad weather conditions and thus, keeps you and your passengers safer.
Here are a few other Orlando Toyotas with all-wheel drive to consider if the Toyota Corolla or Corolla Cross won't work for you:
Toyota Highlander
Toyota Sienna
Toyota RAV4
Toyota Prius
Toyota Camry
Have more questions about all-wheel drive and what it can do for your drive time, or looking for a new Toyota with this great feature? Call Toyota of Orlando today at (407) 298-4500. You can also stop by in person at 3575 Vineland Road, just off I-4 near the Millenia Mall.