What to do if your Smart Key stops working
If you drive a new Toyota, you probably are at least familiar with the Smart Key System. This ingenious system makes locking, unlocking, and starting your car easier than ever before. However, what do you do if your Smart Key stops working? Toyota of Orlando's auto service and parts center is here with advice.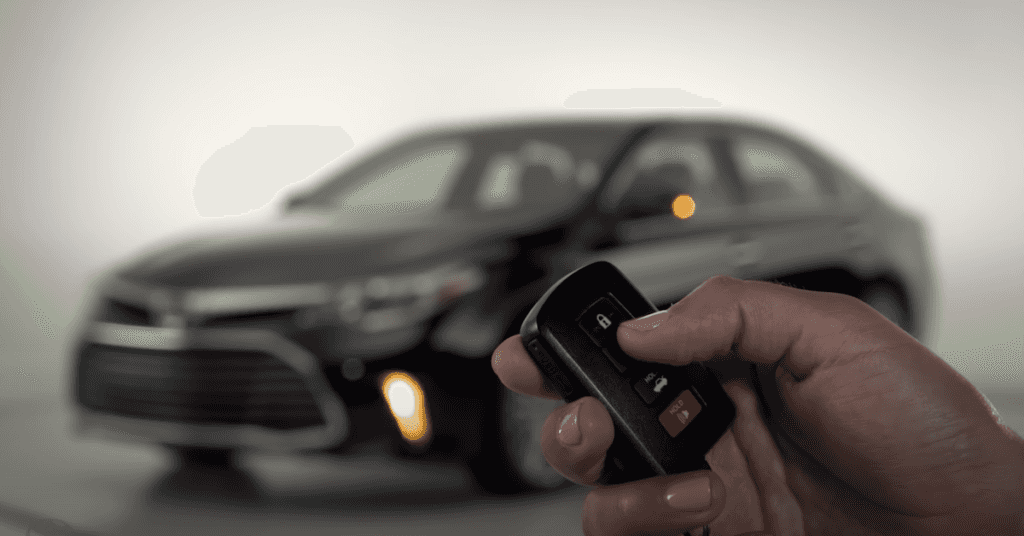 What is a Smart Key?
As noted, the Smart Key System is an extremely convenient feature found in many of our new Toyota cars here at Toyota of Orlando. It utilizes a key fob, touch sensors, and a push button start to add an element of efficiency to your drive time that you just don't get with a hard mechanical key. Basically, if you have your Smart Key on your person – even if it's in your pocket or purse – you can simply touch the sensor on your door handle to lock or unlock your vehicle. And once you're in the car, as long as the key is still on your person you can just press the Push Button Start, and voila – off you go.
There is, however, one small issue – what if your Smart Key stops working? Smart Keys are battery-operated, much like any other key fob that you'd use to lock and unlock your vehicle. They have a hard mechanical key inside of them that you can pull out and use to unlock your door to access the interior of your car. The problem arises, however, when you have a vehicle that uses the Push Button Start system to get the engine up and running. You don't have a physical ignition where you can put a hard mechanical key in, twist it, and get things going. So what do you do?
The good news is that as long as you have the Smart Key in your possession – even if it's dead or the battery is low – you should be able to still start your new Toyota. If you hold the key next to the Push Button Start and press the button, your car engine should fire up without a problem. If it doesn't, then it's very likely that your problem lies with your actual car battery, not your car key battery. Remember, if the car battery is dead then you may not be able to use your power door locks.
Replace your missing Smart Key at Toyota of Orlando
What if you lose your new Toyota's Smart Key? If your key is missing, you're going nowhere fast. However, we can replace it for you here at Toyota of Orlando. You'll need to bring in a photo I.D. and proof of ownership of the car, as well as your VIN number. This will allow our Orlando Toyota specialists to access your Smart Key code number and then we can take steps to get you a new key and reprogram your new Toyota so that the new key works (and the old one doesn't, in case it was stolen).
Have questions or need to replace your Smart Key? Call us! Toyota of Orlando is open seven days a week at (407) 298-0001.