What to do if you get pulled over
Getting pulled over – a.k.a. getting stopped by a police officer – can be a pretty nerve-racking experience. The last thing you want to do is get into trouble or wind up with a pricey ticket, but unfortunately, the day may come where you see those flashing lights behind you indicating that you need to pull to the side of the road. Our Orlando Toyota dealership is here with tips to help you handle getting pulled over like a pro.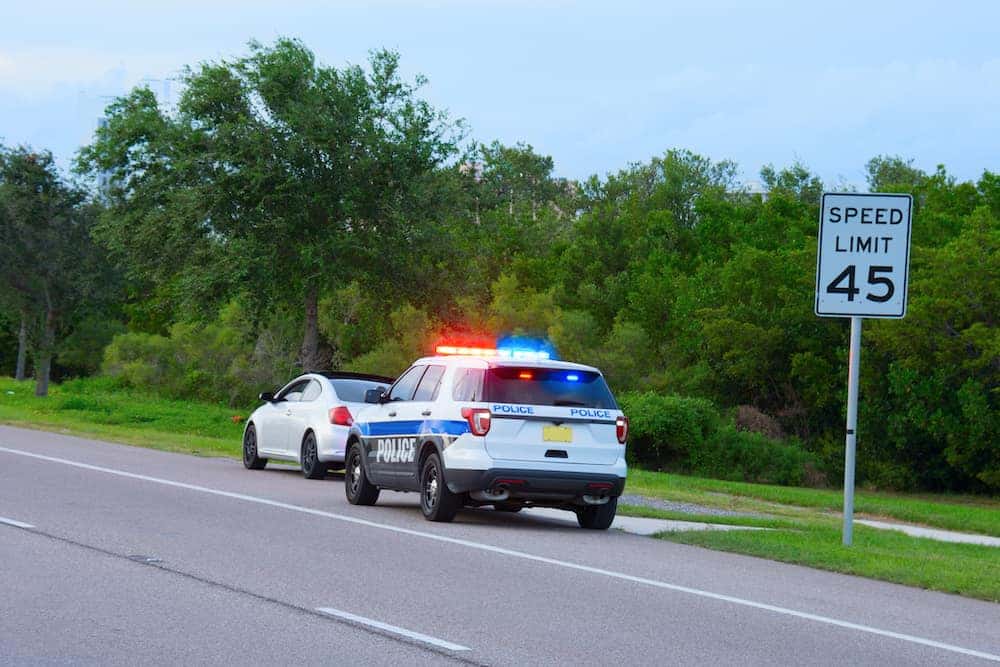 Orlando Toyota tips for getting pulled over
First of all, the best way to AVOID getting pulled over is to follow the rules of the road. Go the speed limit, come to a full stop at stop signs and red lights, don't drive aggressively, and use your turn signals. You should also ensure your car is always road-ready and in good condition (i.e. replace that burnt-out taillight, already). All pretty basic, right? However, if you find yourself getting pulled over here are some rules to follow.
If you see the police car following you with flashing lights, pull to the right and bring your vehicle to a complete stop on the side of the road. Be sure to use your turn signal to indicate lane changes as you go. It's also a good idea to turn on your emergency flashers when getting pulled over – this indicates to the officer that you've seen their lights and are in the process of pulling your vehicle off the road. Remember to slow your speed as you go, too.
You should pull to the right as far as you safely can so the officer can come to your window to speak to you without worrying about passing cars. Keep in mind that traffic stops are extremely dangerous for police officers – according to the National Law Enforcement Officers Memorial Fund, traffic stops are one of the leading causes of police deaths – so common courtesies are appreciated.
Once your car is in park, turn the engine off. Roll down your window and if it's dark out, turn on your interior lights so the officer can see you clearly. You should stay in your vehicle unless the officer directs you otherwise. Put your hands on the steering wheel and keep them there.
Don't dig around for your license, registration, and insurance until the officer directs you to. If you have to reach into the backseat, be sure to let the officer know. An Orlando Toyota tip? Keep your car's glovebox organized so you can easily reach your registration and insurance information without having to dig around, and never drive without your license.
Be polite, apologize, and stay calm. We know it's an anxiety-provoking situation, but stay calm and be polite to the officer. This will work in your favor. Don't give in to the temptation to argue about any wrongdoing; instead, take the ticket to court and contest it there. The side of the road is no place to try and prove your point.
And don't forget to be careful when you've been told you're free to go. Slowly and carefully merge back into traffic and again, use your turn signal to indicate your movements.
Keep your car road-ready at Toyota of Orlando
If you have questions about road safety and keeping your ride up to code, call us! Our Orlando Toyota dealership is open seven days a week at (407) 298-4500.