Toyota news: What is Toyota's Woven City?
Toyota is renowned on a global scale for its innovation in the world of automobiles. They've consistently provided the world with a wide array of high-quality and reliable vehicles since their inception and while that's not going to change, the company has started to branch out. They've made their foray into the world of robotics, worked on numerous alternative fuel cars, and ventured into the world of boats, houses, and even lunar rovers, among other things. And now they're about to take their innovation one step further by creating an entire futuristic, habitable city – the Woven City.
What will Toyota's Woven City offer its residents?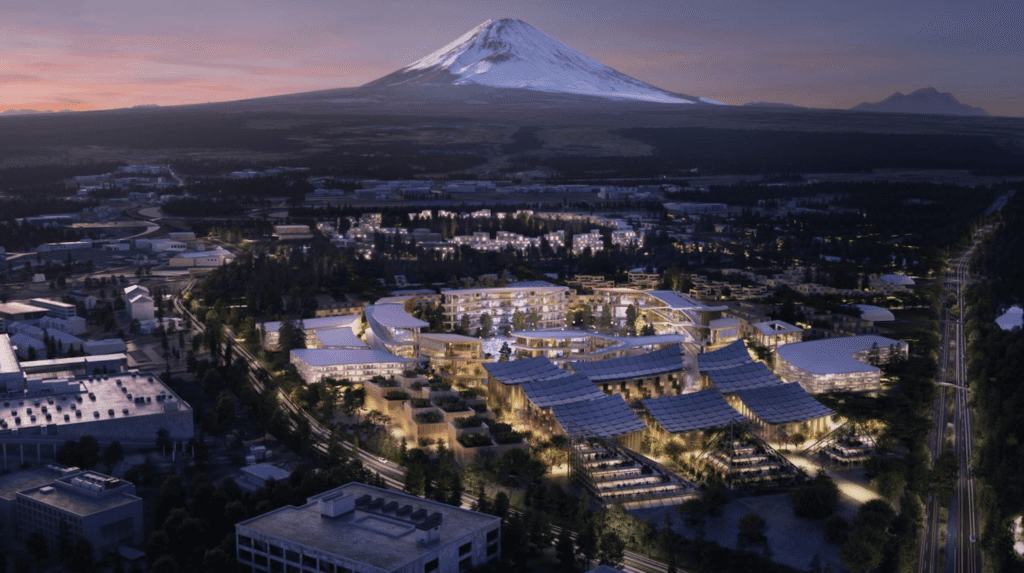 This futuristic city will be located at the base of Mt. Fuji in Japan (so start making your travel plans now) and will be a prototype city that serves as a "living laboratory". It will serve as a base for individuals who work on projects designed to advance technology, especially in the fields of AI, mobility, smart homes, automobiles, and robotics. We've got a few quick facts to share as part of our Toyota news roundup – read on.
The Woven City won't be static – it's been designed to consistently change and evolve according to the needs and research of the people who will reside there.
Sustainability will also be a cornerstone in this futuristic city, which is no surprise given that sustainability is one of Toyota's major initiatives. Most of the buildings will be constructed out of wood with robotic production; this will help to reduce the carbon footprint of the homes both before and after construction is finished.
Solar power generating panels will be located on most of the rooftops and hydrogen fuel cells will be responsible for providing power to the Woven City.
Both native vegetation and innovative hydroponics will be woven into the city to help keep it green (in more than one way).
Only zero-emissions vehicles will be allowed in the city, and Toyota will provide Toyota e-Palettes to move people around the city autonomously with zero emissions.
The roadway system will be designed with specific Orlando Toyota automobiles in mind and split up according to travel speeds. Some streets will be for fast-moving vehicles, others for lower speeds, and finally others for personal commuter vehicles, as well as pedestrians.
Around 2,000 residents will initially move into the Woven City; this population will consist of scientists, industry partners, Toyota Motor Corp employees and retirees, and retailers. As time goes on and the city continues to evolve, more residents will be welcomed.
Human robotics will also be integrated into the Woven City. Toyota will provide in-home robotic assistants for some homes to help the residents with everyday tasks.
Experience Toyota technology for yourself at Toyota of Orlando
So, where can we sign up? The Woven City is destined to provide Toyota Motor Corp with even more ingenuity and innovation, and we can't wait to see all of the fresh ideas that come out of it (and we also can't wait to visit). However, if you want to see some of Toyota's best technology and innovation in action, all you have to do is visit Toyota of Orlando. It's woven right into each and every one of our vehicles and you can get behind the wheel and experience it for yourself today. Toyota of Orlando is conveniently located just off I-4 across from the Millenia Mall at 3575 Vineland Road.