Pickup truck terms you should know before you buy
Thinking about putting a new pickup truck in your driveway anytime soon? If you've been a car or SUV owner up until now, sliding behind the wheel of a new Toyota truck can be quite a change. That's why before you buy, you should have some basic knowledge about pickup trucks in general (and the one you want to drive home). Check out this quick guide to truck terms that will help you find the best new Toyota for your drive time needs.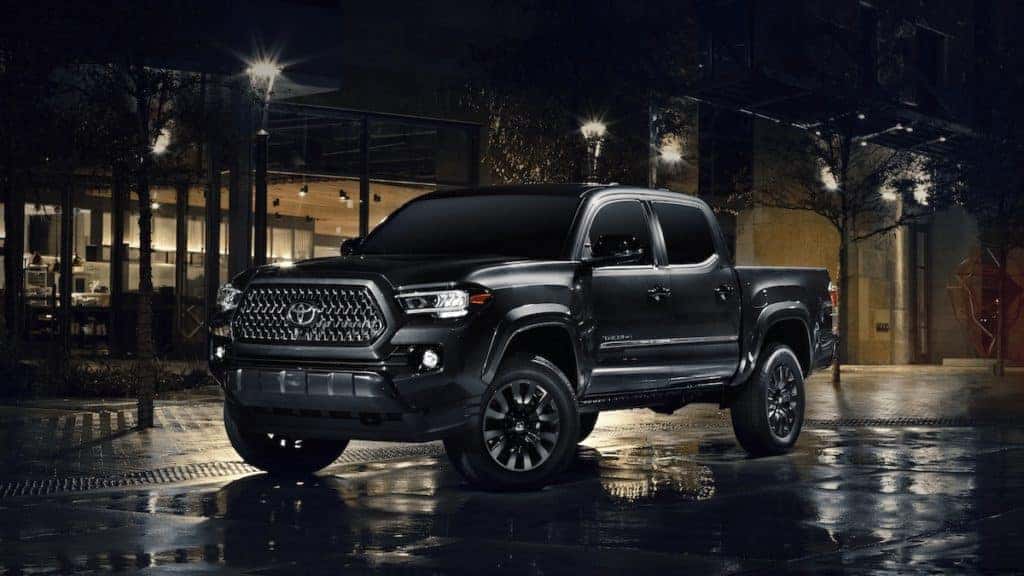 What you need to know about pickup trucks
Bed: The bed of your pickup truck is where you can stow cargo and haul things. Typically, it comes in different sizes so you can tailor your new truck to your preferences. Sizes usually include short (5'8″), standard (6′), and long (8′).
Cab: The cab of your truck, on the other hand, is short for "cabin" and is where you and your passengers ride. (No one should ever ride in the bed of the truck, even over a short distance.) You'll also usually be able to choose from different sizes for this element, too. Orlando Toyota trucks usually come with options like regular cab (with 2 doors), extended cab (2 full-size doors and 2 smaller doors for access to the backseat), and crew cab (4 full-size doors).
Payload: Payload ties into hauling. Basically, this number tells you how much weight you can carry in your cab and bed (combined). You don't want to exceed payload capacity, as it can do damage your suspension and other VIP parts of your Orlando Toyota.
Towing capacity: Towing capacity, on the other hand, refers to how much weight you can safely pull behind your new Toyota truck. You also want to avoid exceeding this capacity or you could do serious damage to your vehicle.
Weight class: Weight class is basically how big your truck is. Usually, trucks are divided into categories like half-ton, three-quarter-ton, and one-ton. Half-ton trucks are the light-duty options, while three-quarter ton are middle duty and one-ton are heavy duty.
2WD, 4WD, AWD: These acronyms refer to the performance capabilities that your new truck has. 2WD means it's powered by just two of the wheels (usually the rear wheels in a truck), while 4WD and AWD mean that power is supplied by all four wheels at certain times, giving you an advantage when you take things off the pavement or are driving on slick surfaces.
Hitch: A hitch is where you connect the item that you're going to be towing behind your truck. Some trucks come with one, some trucks don't – but regardless, if you're going to tow, you're going to need one.
Shop new Toyota trucks today at Toyota of Orlando
Ready to shop for your new pickup truck? Come explore our inventory at Toyota of Orlando! We're open seven days a week at 3575 Vineland Road, just off I-4 near the Millenia Mall. You can call us ahead of time to learn more about our inventory or schedule an appointment at (407) 298-4500.