New Toyota custom SEMA builds unveiled today
SEMA is always an exciting time for both automakers and auto enthusiasts. This one-of-a-kind car show not only introduces new models and vehicles to the various lineups but also brings exciting new concept vehicles to the table for drivers to ponder. 2020 was no exception and Toyota has followed their initial wave of four new SEMA builds with an additional two models to send out the year with a bang. Today we're taking a closer look at the 2021 Toyota GR Supra Sport Top and the TRD-Sport Trailer for the 2021 Toyota Tacoma.
The unique 2021 GR Supra Sport Top lets the outside in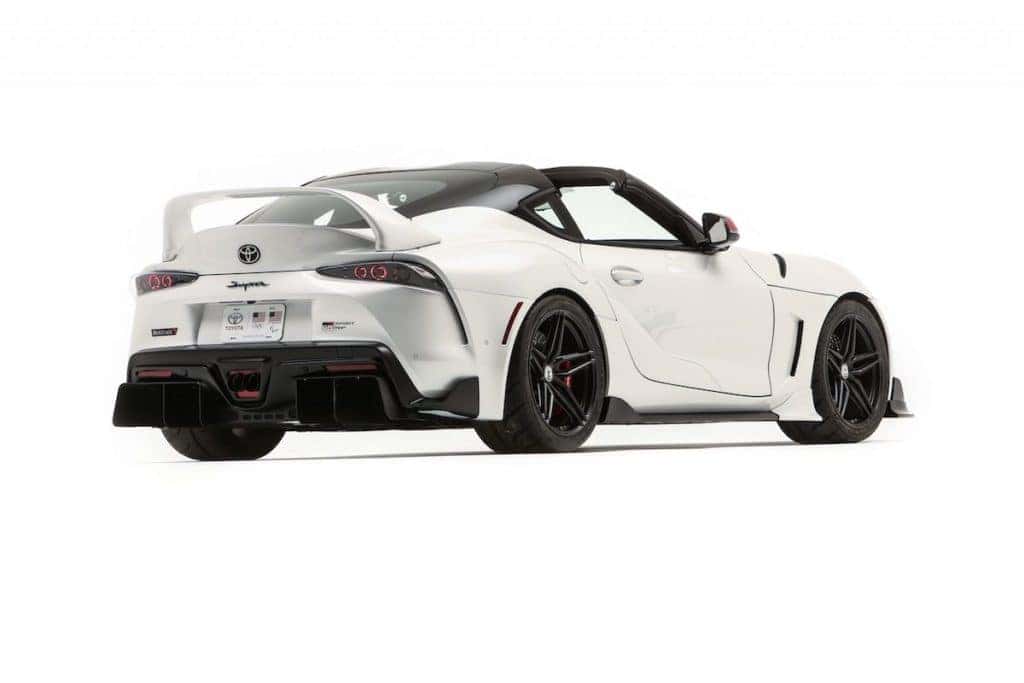 The Toyota GR Supra is a blast from the past that's gained some serious traction since its initial release. This incredible sports car offers aggressive and sporty aesthetics both inside and out as well as an exciting performance, but the new Sport Top model adds a whole new element – an open-air top. Yup, you heard right! This concept car is a tribute to the older Supra models (now retired) that had a removable top to make the car a convertible. However, it wasn't quite as simple as merely taking the top off – structural integrity and engineering had to be taken into account to ensure that even as an open-top concept, the vehicle remained safe.
Toyota is never one to shirk from a challenge (especially when it comes to safety), so they dove right in. They ended up reinforcing large sections of the vehicle's frame to ensure structural rigidity and integrity; in doing so, they were able to do away with the customary "t-shaped" roof so there's no center bar blocking your view. This cool new concept car is also showcasing a sleek wing in the back, rounded taillights, and a canopy with a piano-black finish.
The TRD-Sport Trailer can get you off the grid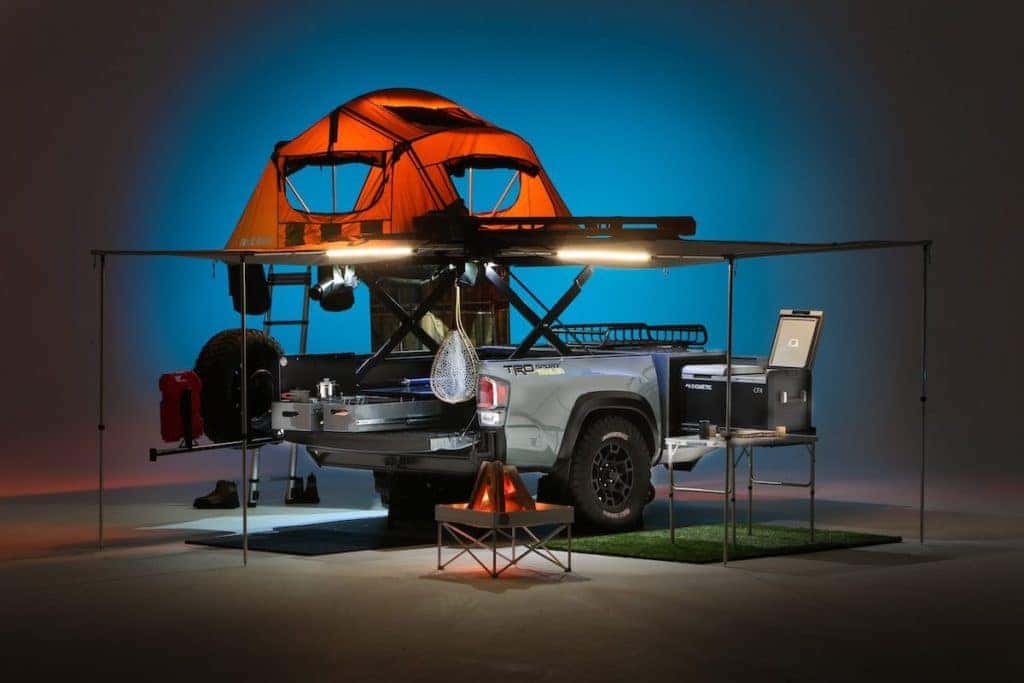 Overlanding enthusiasts, this one's for you! In the first wave of new SEMA concept cars, Toyota introduced an overlanding-ready Toyota Tacoma pickup truck. This unique trailer is designed to go along with it, serving as a sort of home-away-from-home for people who like to get off the grid. It showcases a remote-operated scissor lift that actually boosts a platform out of the bed of the trailer for additional space. It can be pulled by a Toyota truck or SUV and offers incredibly cool features like a Yakima four-person tent, a toilet, a hot water heater, a refrigerator, a slide-out sink and stove, a trash can, tanks for both fresh and gray water, and even lighting for the campsite. On top of that, the tent offers an awning for cover and fishing pole holders. Talk about being ready for anything!
We don't know when – if ever – that we'll see these two new cool concepts at Toyota of Orlando… but if we do, you can bet on us letting you know. In the interim, come check out the 2021 Toyota GR Supra and Toyota Tacoma in person! Both of these new Toyotas are ready and waiting for you to take them home in time for the holidays at 3575 Vineland Road, just off I-4 across from the Millenia Mall.