New 2022 Toyota Supra exclusive edition coming soon
If you're the type of driver who has a need for speed and likes to stand out from the crowd, we've got good news for you – the 2022 Toyota Supra is coming soon and with it bringing an all-new exclusive special edition. Only 600 models will be making their way into the market, and Toyota of Orlando has the details on what you can expect when they do.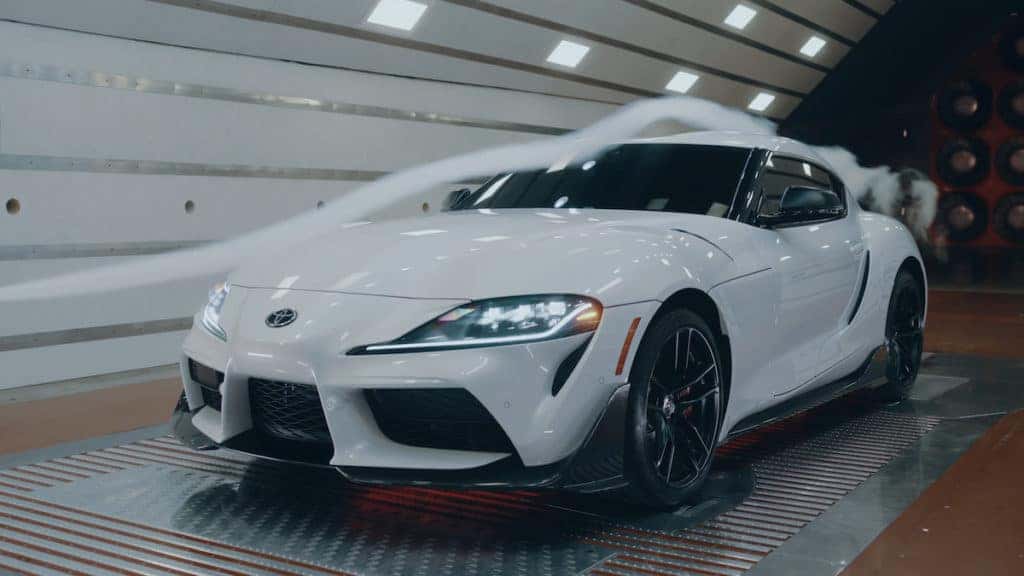 The all-new exclusive edition coming our way this fall is called the 2022 Toyota GR Supra A91-CF Edition. CF stands for Carbon Fiber, so you can be sure that you'll see a good amount of it on this iconic special edition car. Here's what you can expect when you slide into the driver's seat.
This new Orlando Toyota Supra will showcase a seriously edgy look with a brand-new body kit that's highlighted by carbon fiber accents. These accents include a carbon fiber front splitter and canards, side rockers, and a new duckbill spoiler in back.
The new carbon fiber body kit doesn't just look good, though – it also has practical application. It actually improves downforce and stability for more precise and controlled performance.
New 19″ matte-black wheels are showcased on the exterior of this new Toyota sports car, and the vehicle comes in three paint colors: Phantom, Nitro Yellow, and Absolute Zero White.
The interior is decked out in Alcantara and leather with a red and black color scheme; it has red stitching details and carbon fiber interior accents as well as a leather-wrapped steering wheel. The interior also boasts sport pedals and a 14-way power-adjustable driver's seat.
Performance is king when it comes to the Toyota Supra, as always, and this exclusive edition Orlando Toyota doesn't disappoint. It features a turbo-charged three-liter inline-six engine for 382 horsepower and the ability to get from 0-60 mph in just 3.9 seconds. Performance is also rocketed up a notch with an eight-speed Z-F8 transmission, paddle shifters, adaptive variable suspension, active rear sport differential, and Brembo brakes.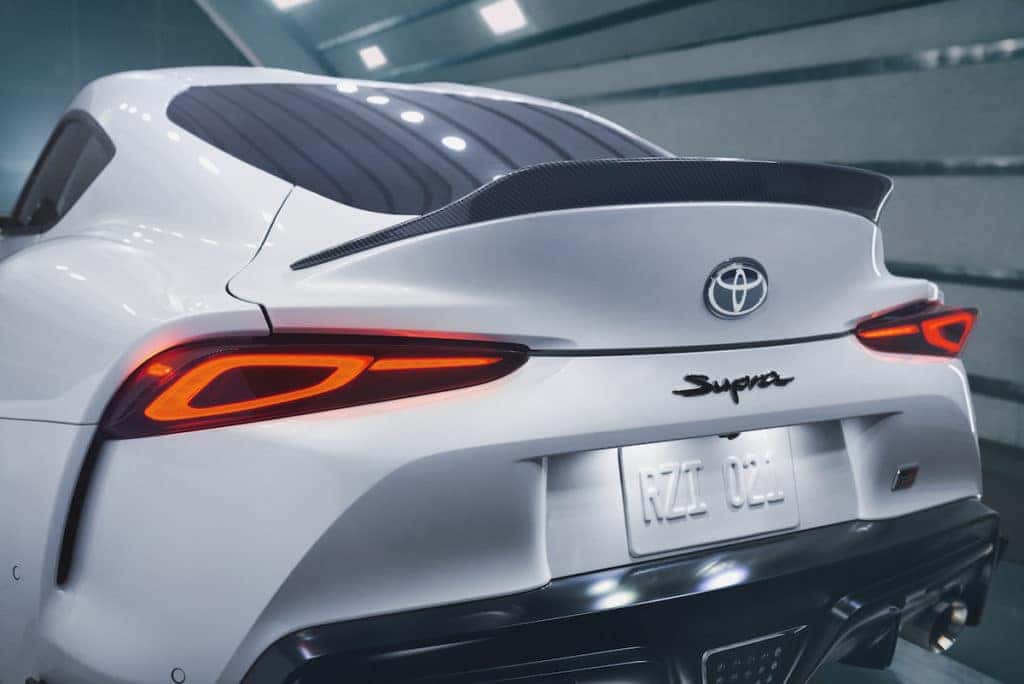 And on top of the exceptional performance and extremely unique appearance, you'll also get a complimentary 1-year NASA (National Auto Sport Association) membership. This means you'll have free access to a High Performance Driving Event and discounted admissions to all other NASA-sanctioned events. The High Performance Driving Event won't have you sitting in the stands, though – it's a hands-on experience. The HPDE program is an enclosed road course for licensed drivers in their street cars, and offers classroom instruction and on-track driving.
We don't know the exact date that this new Toyota Supra exclusive edition will arrive, but we do know it'll be sometime this fall. Follow us on social media for updates OR call us and we can reach out to you when it gets here! You can reach Toyota of Orlando seven days a week at (407) 298-4500 or stop by 3575 Vineland Road.