Is your car using too much oil in between auto services?
Oil is an essential part of your car's performance. When the oil level gets too low or the oil gets too dirty to perform properly, you run the risk of doing serious permanent damage to your car's engine. That's why it's so important to schedule routine Orlando oil changes for your ride but also to check the oil in between oil changes – you need to be aware of what's going on under the hood and if your car is using too much oil, or if the oil is getting too dirty too fast. Toyota of Orlando is here to help!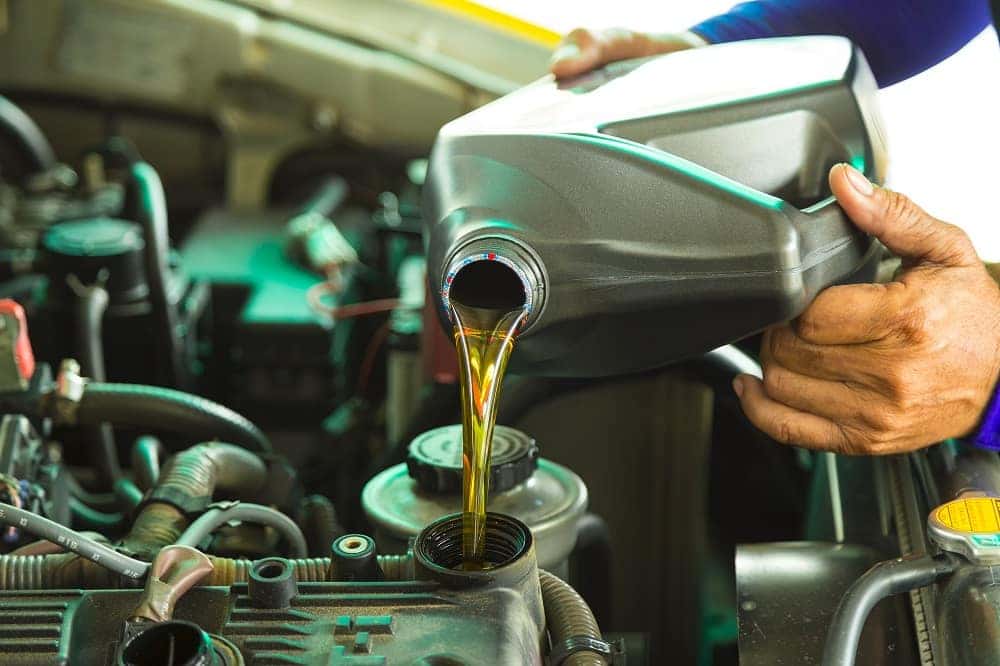 Why is your car using too much oil?
If your car is using too much oil in between oil changes, then chances are you have a problem within the system or engine. Oil consumption should be steady and you should be able to base your oil changes on mileage or calendar time (whichever our auto service techs deem best for your car). If your ride is using too much oil, you'll find that you're having to add oil to the system in between oil changes, maybe as often as every 600 miles. This is out of the ordinary – typically, you should only have to change the oil every few thousand miles (depending on the type of motor oil you're using) and not add any in between.
Why does your car use too much oil? Here are some of the reasons you may run into this auto service issue:
You're using low-quality oil. This can reduce lubrication, increase heat, and cause you to run through oil more quickly.
A cylinder piston is worn out. These regulate oil pressure and consumption in your vehicle so if they wear out, you'll likely use more oil than your car actually needs.
Your valve stem seals are bad. You'll probably see a cloud of blue-black smoke behind your car in this case because the bad seal allows oil to leak into the combustion chamber of your car.
You have an oil leak somewhere in the system. If you see oil under the car, this is a dead giveaway you have a leak.
Your oil rings are sticking. This can also allow gasoline to leak into your oil, so you'll notice that odor.
You have crankcase ventilation system defects. This can cause issues with the pressure inside your engine and subsequently, oil leaks.
Use Toyota of Orlando for oil changes, auto repairs, and more
Here's the good news – this issue isn't a common one and typically tends to occur in high mileage cars that have passed the 100K mark. And here's some more good news – Toyota of Orlando offers affordable auto repairs for your oil issues with our trained Toyota technicians! You can schedule your appointment today; our auto service center is open seven days a week whether you need repairs to your oil system or just a simple oil change. Call (407) 298-0001 to schedule or swing by and see us. We're centrally located in the heart of Orlando at 3575 Vineland Road, just off I-4 near the Millenia Mall.