Is it safe to drive your car after a car accident?
If you've ever gotten into a car accident, you know how stressful and scary it can be. But the stress doesn't end with the accident, either – after all is said and done, you still have to deal with the damages to your car. How do you know if it's safe to drive after a car accident or if you should call a tow truck to take it directly to the body shop for repairs? We sat down with our Toyota Collision techs to discuss and they gave us some pointers – check out these five questions you should ask yourself before you drive after a collision.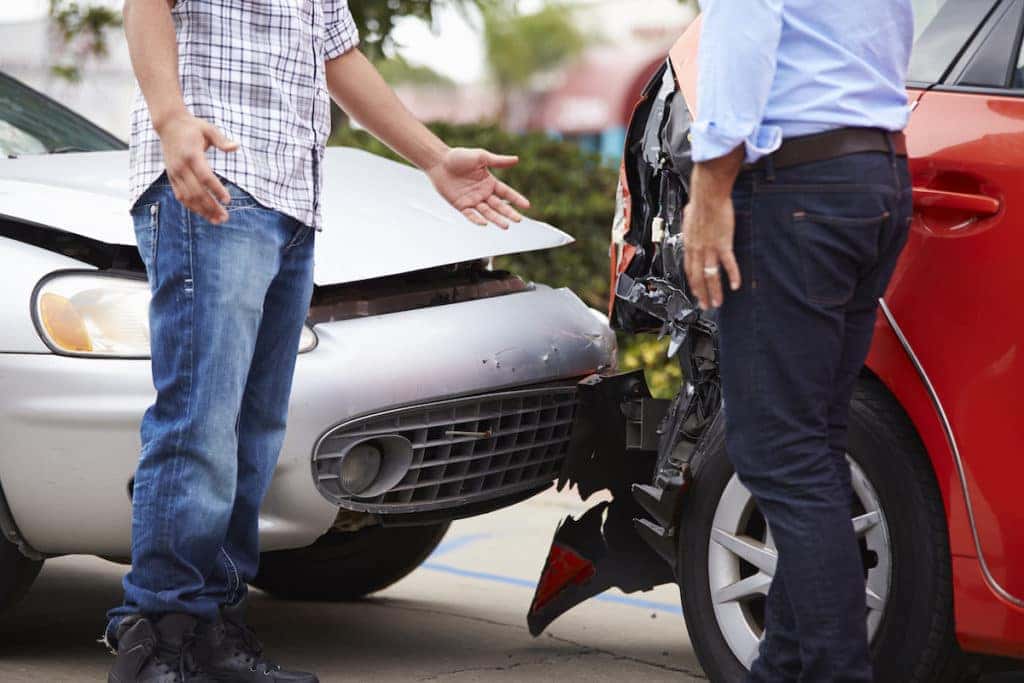 Five things to ask yourself after a car accident
Question #1: Can the hood be closed AND latched?
If your Orlando Toyota's hood can't close AND latch, then you need to call a tow truck. If it's damaged enough to the point where it won't latch shut, it could fly up while you're driving. This can not only shatter your windshield but also completely block your field of vision and cause you to get into ANOTHER accident. You're putting yourself and other drivers at risk, so ensure you can actually latch the hood shut before you hit the road.
Question #2: Is the vehicle leaking fluids?
Check under the car to see if it's leaking fluids before you try to drive home. If you see a leak, beware – it could be oil, coolant, brake fluid, or transmission fluid, all of which can be a big issue even if you're just driving for a short while. Don't run the risk of doing major damage to what's under the hood; call a tow truck to bring your ride to Toyota of Orlando.
Question #3: Are the wheels aligned?
Check to see if the wheels are aligned before you try to hit the highway. If your car is drifting or pulling to one side, your alignment has been knocked off and you need to visit Toyota of Orlando's service center to have it fixed. If it's bad enough that it's pulling your car off the road and you're fighting the steering wheel, then your Orlando Toyota is not safe enough to drive.
Question #4: Are your windshield and side mirrors intact?
Ok, this is a two-parter. First, is your windshield intact? Tiny cracks or chips are usually OK to get you to the Toyota of Orlando body shop, but if you have large cracks, spiderweb cracks, or a hole in the glass, then you need to have your car towed as your windshield's structural integrity is now compromised and it could blow in on you. Also, if your side mirrors aren't usable, don't attempt to drive – you're completely cutting off your field of vision around your car.
Question #5: Are your headlights and taillights working?
And finally, check your headlights and taillights. Are they working? This is especially critical because a) it's how you see and let other drivers see you at night and b) because your taillights let other drivers see when you're braking so they can brake, too… and not rear-end you.
Get your car back on the road at Toyota of Orlando
Need auto body repairs after a car accident? Call us today! Toyota of Orlando is ready and waiting to help at (407) 298-6006.