Floor mats: Should you get carpet or all-weather?
So you bought your new (or new to you) car, and now you're ready to both customize it and take steps to ensure that it stays in the best condition possible. One of the best ways to achieve both of these goals is to invest in a set of floor mats. However, just like any other part of the car purchasing process, you're going to have multiple options available to you – most commonly, you'll have to choose between carpet mats and all-weather mats. We checked in with the experts at our Orlando Toyota parts store to see which was better, and here's what they had to say.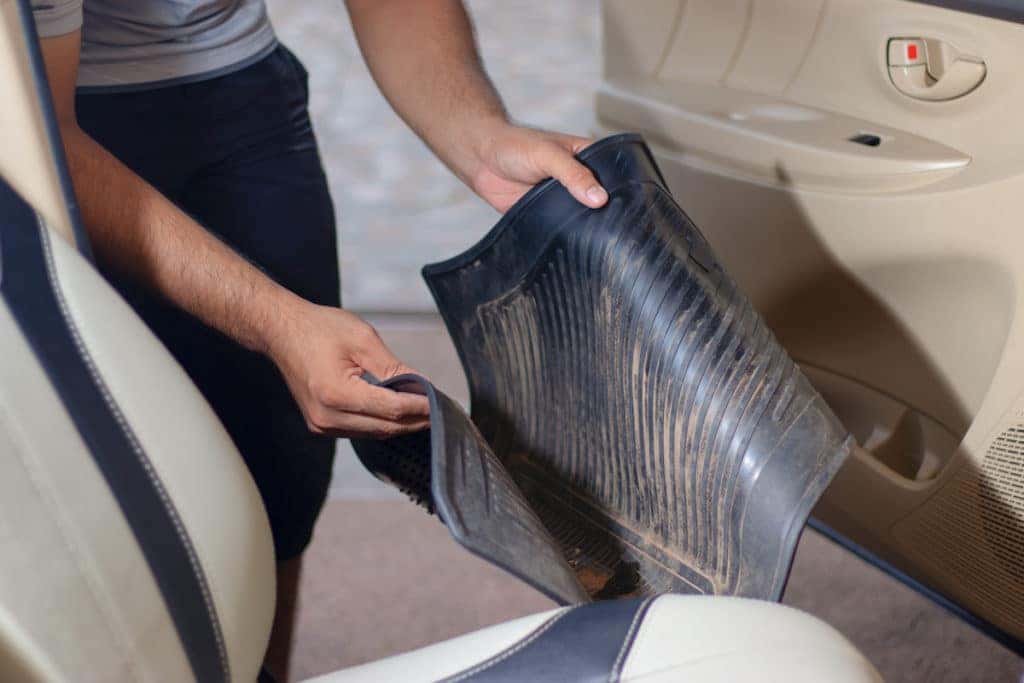 Why you need floor mats at all
First of all, whichever you choose, you do need floor mats in your Orlando Toyota. Here are the top reasons why they're a great investment:
They protect your car. Just like the floor of your home, the floor of your car can easily get trashed. Muddy shoes, spilled coffee, crumbs… just existing in your vehicle can quickly destroy the carpet on the bottom of it, especially if you have kids or pets. Putting in floor mats will protect your car's carpet, lead to fewer detailings, and keep your car's resale value high over time as it keeps the interior cleaner and in better condition.
They're an easy way to customize your car. Floor mats come in various colors, textures, prints, and more. They're a simple way to tailor the interior of your car without having to spend a ton of time or money to make it happen.
So, which type of floor mats should you invest in for your new Toyota? Here's the breakdown between carpet mats and all-weather mats.
Carpet mats vs all-weather mats
Carpet mats have some pros, for sure. They're cheaper, for starters, and you can find both OEM and aftermarket options that will fit your car. Additionally, they're durable (usually made from Berber or other tough fabrics) and can be customized in terms of color, embroidery, etc. Finally, they're less expensive than all-weather floor mats so if you're on a budget, they're a solid option
All-weather mats, on the other hand, also have their pros. They last longer than carpet mats, which do wear out over time (especially if abused). All-weather mats are also better at containing messes like mud, dirt, and liquids. These special floor mats are made of water-repellant rubber and have special grooves laser cut into them to contain spills. They're simple to clean – you can simply shake them out or even rinse them with a hose – and they're perfect for people who live in winter weather and regularly have to deal with snow, slush, ice, and mud.
Still not sure which you need for your new ride? Visit Toyota of Orlando today! We're open seven days a week at 3575 Vineland Road (just off I-4 near the Millenia Mall) and our Toyota parts store is here to help you choose the perfect floor mats for your car. Call ahead of time for info at (407) 298-0001!