Common car shopping terms you should know
Car shopping can be stressful, we know – after all, a car is a big investment so you want to be confident in your final decision. The best way to do this? Educate yourself so you feel confident before you even walk in the doors of our Orlando Toyota dealership. Today we're talking about some of the most common words you'll hear when car shopping – read them over before you start the process so you feel ready to roll the minute you arrive.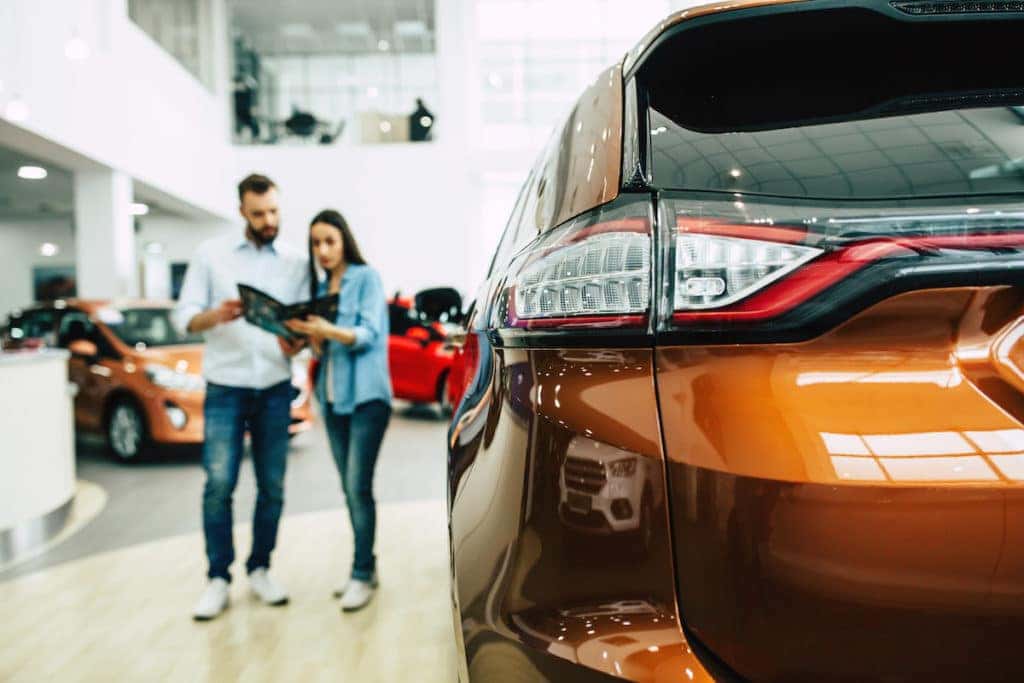 8 car shopping terms you should know
Term #1: Blue book value
This is basically what your car is worth. Kelley Blue Book is a tool used across the industry to give you an initial appraisal of your vehicle so you can get an idea of what it's worth before you trade it in or sell it. It's been in use since 1926, so it's pretty well-respected in the automotive world.
Term #2: Down payment 
A down payment is the money that you're going to put down on a car when you lease or sell it. It helps offset the amount that you're going to finance, and you can usually decide how much you're going to put down.
Term #3: Finance 
Not many people can buy a car outright with cash; most drivers finance new and used cars, which means they put down a down payment and then pay the rest on a monthly basis for a certain amount of months.
Term #4: Extended warranty 
An extended warranty is just what it sounds like –  you can purchase a warranty that stretches past the standard warranty to cover repairs and service. This is entirely up to you as the buyer, so ask our Orlando Toyota specialists what your options are if you're interested in this type of coverage.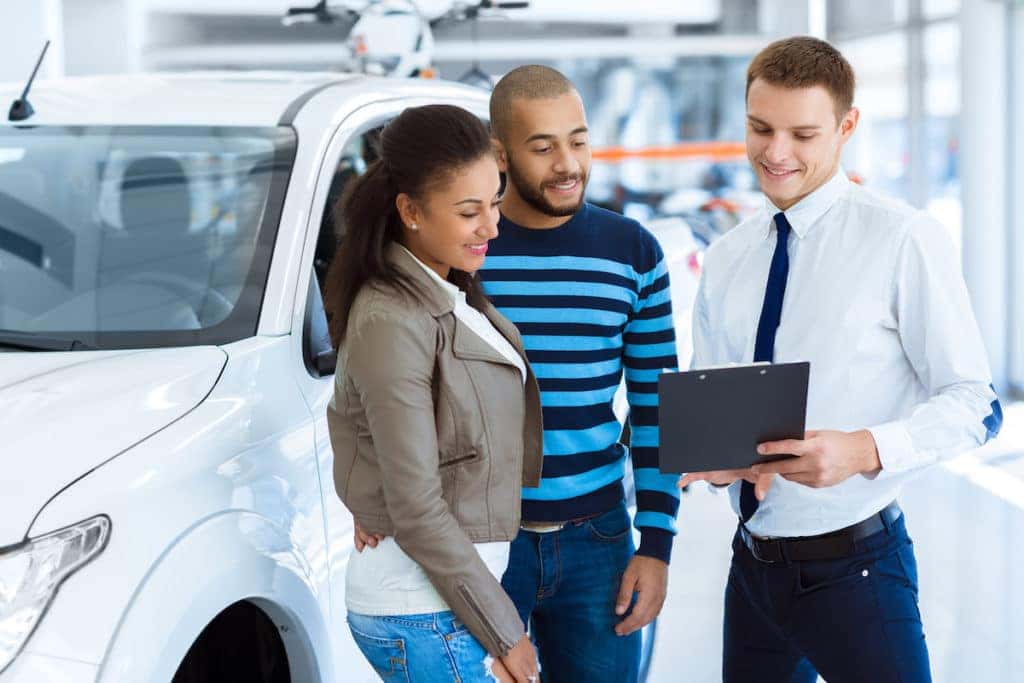 Term #5: Term
The term is how long you're going to finance or lease your new Orlando Toyota. For example, you may lease a new car for a term of 36 months and then it's time to trade in and trade up or purchase the vehicle to keep it for good.
Term #6: Trade-in 
When you trade in your car, you sell it back to the dealership. You can either use this money toward a new vehicle there, or take the money and walk away with it.
Term #7: Trim-level
OK, stick with us on this one. Basically, cars are broken out into make (Toyota, Nissan, Honda, etc.) and model (Camry, Sentra, Ridgeline, etc.). But from there, each model is broken out into a trim-level. For example, the 2020 Toyota Corolla is available in 8 trim-levels – the L, LE, Hybrid LE, SE CTV, SE manual, SE Nightshade Edition, XLE, and XSE.
Term #8: Window sticker
A window sticker is just that – it's a sticker located on one of the vehicle's windows that helps give you quick info on the car. If you're car shopping at Toyota of Orlando and walking our lot, these stickers will give you quick facts regarding things like MSRP, fuel efficiency, make/model/trim-level/year, features, and more.
Start your car shopping today at Toyota of Orlando!
Have more questions or want to get car shopping? Call us! Toyota of Orlando is open seven days a week at (407) 298-4500.