3 car seat safety tips for Child Passenger Safety Week
It's Child Passenger Safety Week and here at Toyota of Orlando, we want to share some of our best child safety tips regarding car seats for your precious cargo. Driving with kids in the car is a whole different ballgame and brings into play all-new aspects of safety that you may have never even considered before. Let's get started!
What is Child Passenger Safety Week?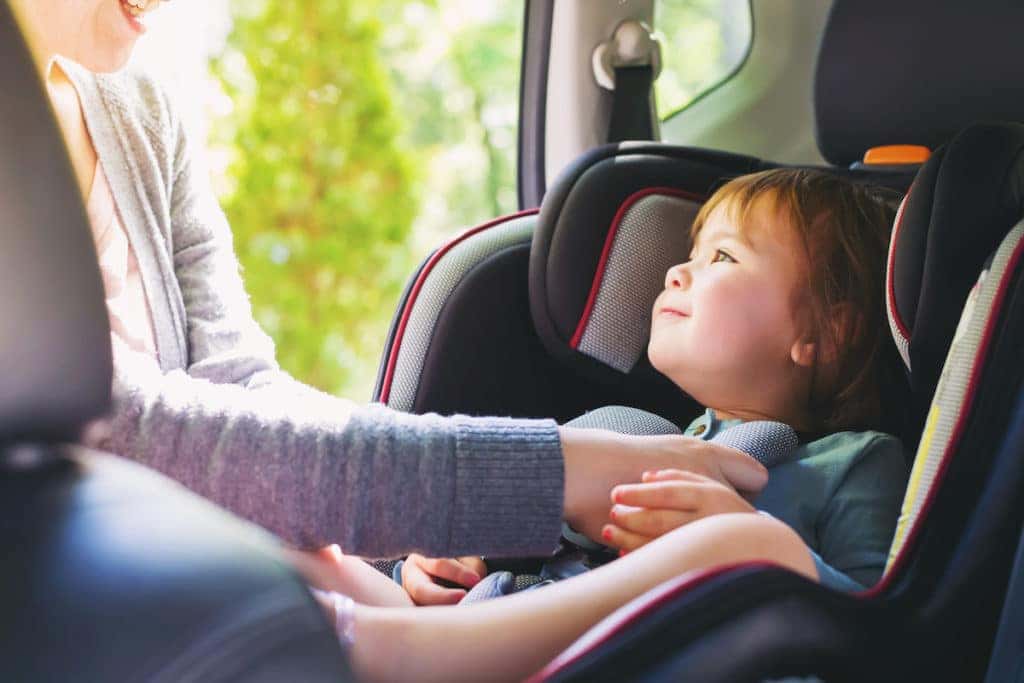 Child Passenger Safety Week is sponsored by the NHTSA and focuses mainly on car seats and their installation. Did you know that almost half of all car seats are installed incorrectly? And when car seats are installed incorrectly, they can't function properly to keep your small passengers safe in the event of an accident or collision. So, how can you ensure that you're following the best child safety rules when you're carting the kids around town? Here are a few tips.
Use these child safety tips from Toyota of Orlando to choose the right car seat
Tip #1: Choose the right type of car seat. 
There's no "one-size-fits-all" when it comes to car seats – infants, toddlers, and larger children all need different types of seats to best keep them safe. Additionally, you need to consider rear-facing versus front-facing seats. Infants should always ride in an infant seat until they outgrow the weight/height limits, and should always be facing rear. Toddlers should also remain in a car seat fitted to them until they outgrow it, and it's recommended that you keep them rear-facing as long as you possibly can for safety reasons. When your child finally outgrows the car seat, our Orlando Toyota dealership recommends fitting them for a booster seat to ensure that the car's seatbelts fit them properly. And remember, children should be in the back seat until the age of 13.
Tip #2: Register your car seat. 
When you buy a new car seat, you'll receive paperwork that comes along with it. There should be an included registration card that you can send in free of charge to the manufacturer. This will sign you up for any news about the car seat when it comes to recalls or problems and you'll be notified right away. Don't skip this child safety measure!
Tip #3: Make sure you know HOW to install the seat. 
So you've chosen the right seat and registered it… now it's time to install it. As mentioned, many people install their seats incorrectly, which is a big safety hazard. Your best bet is to install according to the directions that come with the seat and then take your vehicle to a Certified Child Passenger Safety Technician to have them check it. Typically you can find them at your local police station or fire station and the inspection is free (and absolutely worth it). Our Orlando Toyota dealership highly recommends you take this extra step to ensure the safety of your family!
Want more child safety tips, or looking for a ride that's designed to be both family-friendly and exceptionally safe? Visit Toyota of Orlando today. We're open seven days a week at 3575 Vineland Road, and you can scope our entire inventory of family-oriented new Toyotas!