Car Wiper Blades 101
Summer in Florida means plenty of sunshine and (overly) warm temperatures, sure. But what lots of out-of-towners don't realize is that it's also the time of year where we see daily thunderstorms! These patches of rain, lighting and wind tend to roll through in the afternoons and blow over quickly, but being out on the road during them is certainly less than pleasant. That's why you need to ensure that your car can handle it, and you should start with your car wiper blades. Toyota of Orlando is here to give you the basics of this very important part.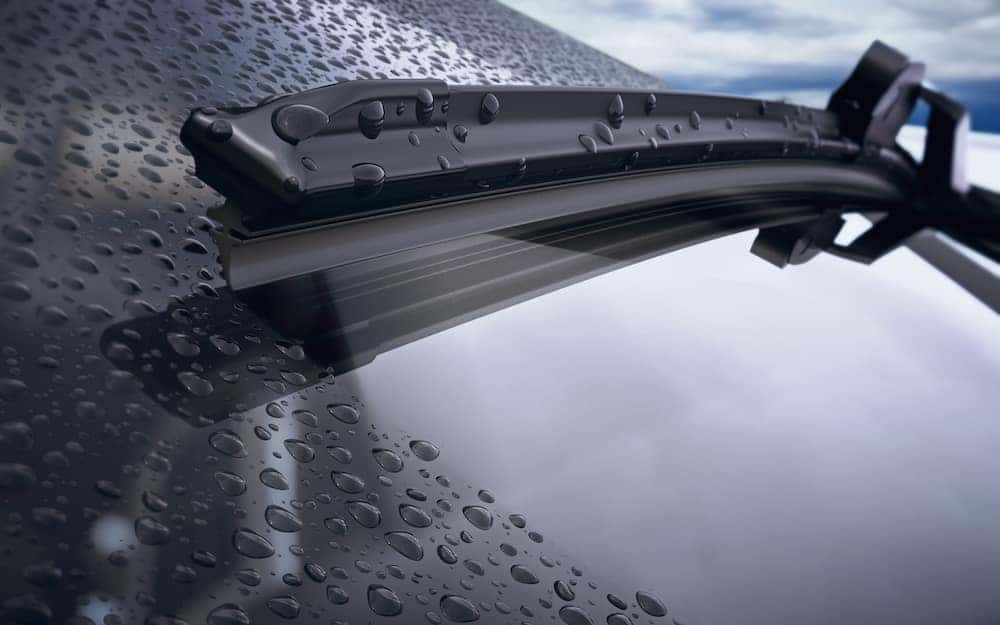 Kick off rainy season with these Orlando Toyota tips
When the rain starts, you want to ensure you have a clear field of vision out of your windshield. (Oh, and don't forget to turn on your headlights, too.) This keeps you safe and helps you avoid accidents but to achieve a clear field of vision, you need car wiper blades that are in good condition. However, much like the other parts on your car the car wiper blades don't last forever and will need to be replaced from time to time. Toyota of Orlando is here to help you troubleshoot your wipers and figure out if it's time to spring for a new pair or not. Check out signs from our auto service experts below!
Sign #1: You see streaks on your windshield when you use them. 
If you turn on your wipers but just see water smearing around on the windshield or have noticeable streaks left after each swipe, then you need new blades. Your wipers should completely clear the glass every time they pass over it.
Sign #2: They make a groaning or chattering noise on the wet windshield. 
Ugh, that noise – it's the worst. If your car wiper blades are making a chattering or groaning noise every time they run over the glass then it's time to replace them. This noise indicates that the blades aren't hitting the glass correctly.
Sign #3: They're not hitting certain parts of the windshield. 
Speaking of not hitting the glass, if you notice spots on your windshield where the blades suddenly aren't quite reaching (like the corners or a random spot in the middle), it's time to both replace the rubber part and take a look at the arms to ensure they're not damaged.
Sign #4: You can see visible damage to the blades. 
The rubber on the blades will wear out over time just like any other part. You'll notice deterioration in the form of cracks, splitting, tearing, and other imperfections. When the blades get into this state, they can't properly clear your windshield anymore and if not replaced, could scratch the glass.
Sign #5: The arms are bent or damaged. 
If you find that the arms of even the metal parts of the blades are damaged due to mishandling, etc. then they definitely need to be replaced so they don't damage the glass on your windshield.
You may also need to change car wiper blades coming into a new season, especially if you're heading into winter weather. Regular wipers aren't meant to withstand the harshness of snow and ice and will deteriorate quickly.
Let our Orlando Toyota service center replace your car wiper blades today
Time to replace them? Call Toyota of Orlando – we can help! You can reach our parts and service center at (407) 298-0001.