6 tools to have if you do DIY car maintenance
Are you a fan of taking matters into your own hands when it comes to car maintenance? Some people are confident with the workings under the hood and like to take a DIY approach when it comes to caring for your car. However, if you're going to get serious about maintaining your ride, you need to have the right tools to do it. We sat down with some of our Toyota certified techs here at Toyota of Orlando to find out exactly what you should be investing in for an exceptional DIY car maintenance experience.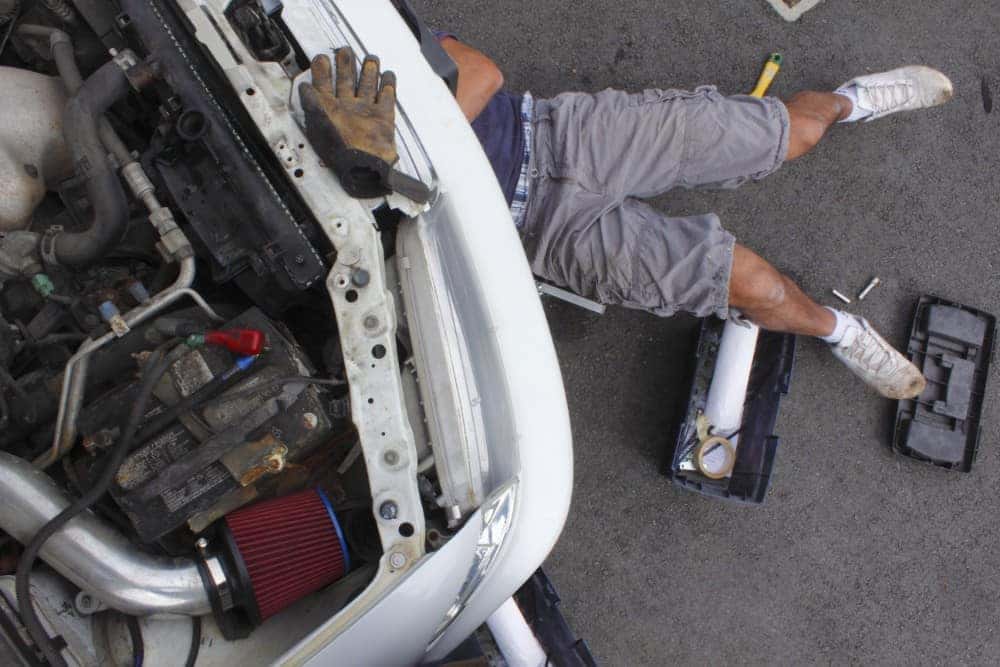 Toyota of Orlando's recommendations for DIY car care
Tool #1: A headlamp and a work light 
You want the best possible lighting when you're doing DIY car maintenance. A good work light can illuminate your workspace, but you should also invest in a headlamp. This will keep you hands-free and lend light when you're trying to get down into the nooks and crannies of the engine.
Tool #2: An air compressor 
If you're going to be using power tool, you definitely want to invest in an air compressor. It'll power the tools much more efficiently and make your DIY car maintenance that much easier. On top of that, an air compressor can be used to inflate tires.
Tool #3: A stubby screwdriver
Things can get tight under the hood and sometimes, normal tools just can't get the job done. Our Orlando auto service techs recommend investing in a set of stubby screwdrivers or at least one or two. It's shorter than a normal screwdriver but still gives you the control you need.
Don't attempt your own car maintenance without these tools
Tool #4: Extension bars for your socket wrenches
You'll definitely make use of your socket wrenches when doing DIY car care but sometimes, it can be tricky to get them down into the engine where you need to use them. Invest in extension bars for these wrenches – they can give you length when you need it to get down into the engine, and socket swivels will ensure you have more flexibility.
Tool #5: A quality jack stand
If you're going to be working under your car then you'll need to jack it up. However, you need to do so safely because using just anything to prop your car up can end in serious injury. Buy a high-quality jack stand for ensured safety and avoid a hydraulic stand – they have higher failure rates and can be more dangerous.
Tool #6: A multimeter
A multimeter measures power, currents, and resistance of different parts of your car. Additionally, you can test the voltage of your battery with it to see if you're due for a replacement.
Not sure where to shop for these tools? Call Toyota of Orlando's parts center! We can point you in the right direction and also answer car maintenance questions that you might have. You can reach us 7 days a week at (407) 298-0001. Our Orlando Toyota service center is conveniently located at 3575 Vineland Road, just off I-4 near the Millenia Mall.