2020 Toyota Camry gets all-wheel drive
The Toyota Camry has always been a much-loved car. It's classically stylish, incredibly reliable, decked out with all the technology you need for both safety and entertainment, and offers an unbeatable performance to boot. However, Toyota isn't about to get complacent just because this sleek sedan is a best-seller. They're taking things up a notch for the 2020 model year and introducing a whole new element of drive time never before seen on this popular Orlando Toyota: all-wheel drive.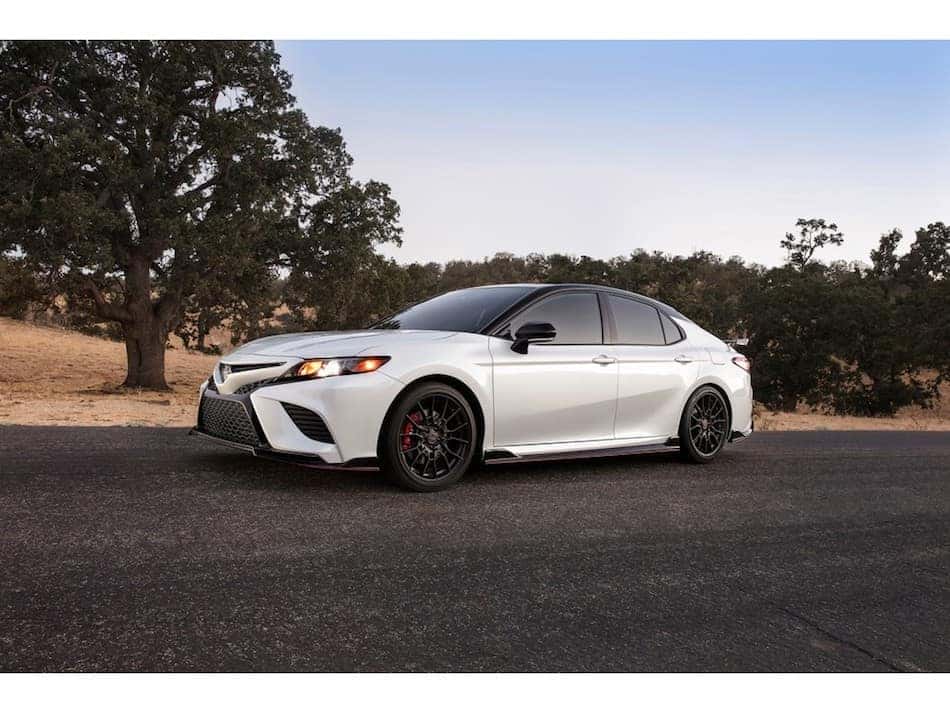 Up until this point, the Orlando Toyota Camry was only available in front-wheel drive. It worked – after all, it's a sedan so all-wheel drive capabilities weren't really expected from it (it's a feature more often found on SUVs and trucks). However, all-wheel drive definitely has its perks and we're excited that this convenient feature is being introduced to this already-amazing sedan.
What is all-wheel drive?
Not totally sure what all-wheel drive is? Basically, this type of vehicle uses all four wheels to power the car (as opposed to front-wheel drive, which just uses the two front wheels to power the vehicle). It's different than four-wheel drive because unlike four-wheel drive, all-wheel drive is sending power to all four wheels all the time (not just when you choose to turn it on).
How all-wheel drive take the Orlando Toyota Camry up another level
What are the perks of all-wheel drive? Here's how it can upgrade your drive time:
Better traction. This means you'll have more grip in inclement conditions like rain, snow, or ice. If one or two of your tires loses its grip, the other two can still power the vehicle and provide traction. More traction = a much safer drive time when the roads are slippery and you're a lot more likely to get into an accident.
Better performance. Four wheel providing power means more power gets transferred to the tires immediately, making your car faster when accelerating. Additionally, all-wheel drive gives you better steering capabilities as both front wheels can be devoted to steering instead of carrying the load when it comes to moving the car forward.
Better handing. All-wheel drive systems distribute the weight better throughout the car instead of having it all up front. This means you'll have better handling on your side every time you get behind the wheel of the new Toyota Camry.
Off-road capabilities. OK – we're not huge proponents of taking the 2020 Toyota Camry on an off-road expedition. It's not built for taking on rugged terrain and doesn't have the same performance capabilities as a Toyota truck or SUV (or the height needed). However, if you do find yourself driving on sand, mud, or gravel, you'll find that you have better grip despite the different surface and more control over your car.
As you can see, the 2020 Toyota Camry will have a lot to offer… and it's already on our lot at Toyota of Orlando! Get into the driver's seat today to see if it's the right ride for you. We're open seven days a week at 3575 Vineland Road, just off I-4 across from the Millenia Mall.