What does trade in value mean?
At Toyota of Orlando, we're always in the market to buy your old car. And we're also always ready to give you the best trade in value possible so you walk away with the most bang for your buck. But what does trade in value mean when it comes to selling your car? Toyota of Orlando is here with an explanation as well as tips on how to get the most money for your vehicle when you trade it in.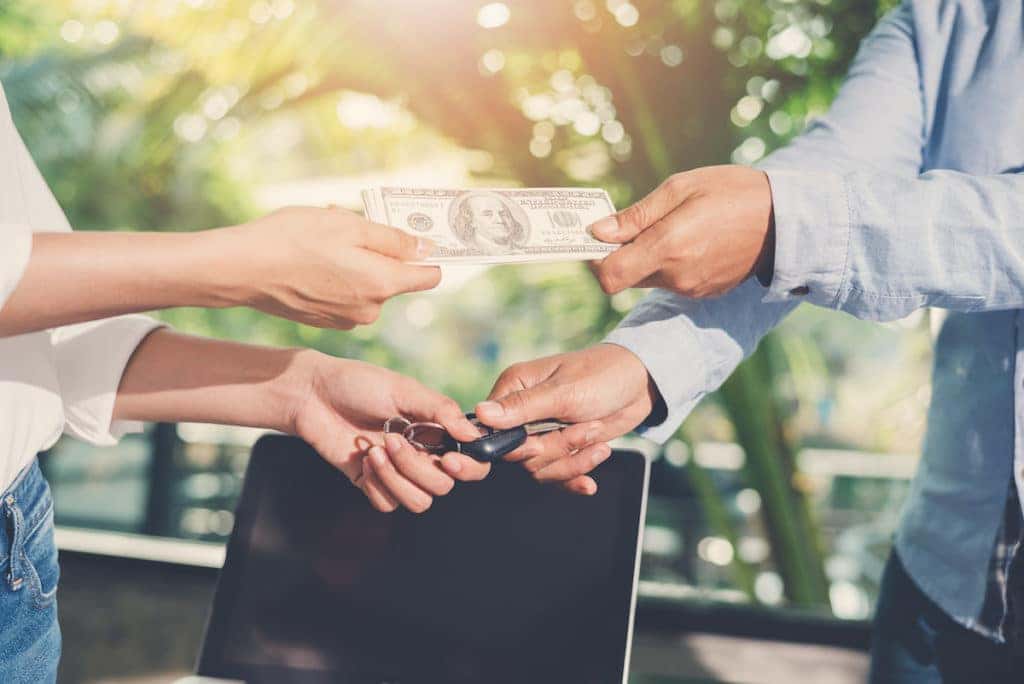 What does trade in value mean for you as an owner?
Trade in value means precisely what it sounds like – how much money you'll get for your car when you trade it in at a dealership. Here are some points to consider:
You'll use your trade in value one of two ways. You can either take the cash for your car and walk away, or you can roll the trade in value into your next car (if you have positive equity). In that scenario, you trade your vehicle to the dealership and they put its value toward your new car so the price of the new car is reduced (which in turn, means your monthly payments are reduced).
Your trade in value is determined by the current market value of your car. This is usually determined by a tool like Kelley Blue Book; we also have a value your trade tool right here on our website so you can get an idea of how much your car is worth.
Your trade in value is also determined by your car's mileage, condition, and demand for that particular make or model. The good news? That means you can maximize your trade in value with our Orlando Toyota tips so you get the most money possible for your car.
Four easy ways to maximize your car's trade in value
Now let's talk about how you can maximize your trade in value. Here are some quick, easy tips from Toyota of Orlando's experts:
Clean your car before the appraisal. Vacuum and wipe out the interior, remove all of your belongings, and try to spot-treat any stains in the carpet, upholstery, and headliner. A clean car can net you a lot more money as it's pleasing to the eye and also cements the impression that the car has been well-cared for.
You should also detail the exterior of your car. Wash and dry it (to avoid water spots) and then apply a coat of wax to make the paint shine. It also helps to clean and shine the tires, and clean the windows so they're free of smears, dirt, and finger marks.
Take care of any small and inexpensive repairs. Get your car insurance to fix your cracked windshield, replace burnt-out lightbulbs, deal with minor engine issues, replace worn-out brake pads, etc. to get your car in the best shape possible without having to spend a fortune.
Gather receipts and warranty paperwork for car maintenance, repairs, and any parts or accessories that you added after your purchase. Have them all ready to go in a folder to show that the car has been cared for and also that the warranties will still apply for future owners.
It's easy to trade in at our Orlando Toyota dealership. All you have to do is schedule a free appraisal with our used cars director. They'll do a 15-minute appraisal of your vehicle while you grab a complimentary coffee at our cafe, and then they'll make you a cash offer on the spot. You can walk away with the money OR roll it into your next lease or purchase.
Schedule your free trade-in appraisal today – call Toyota of Orlando at (407) 298-4500 or just stop by! We're open seven days a week at 3575 Vineland Road, just off I-4 near the Millenia Mall.