Everything you need to know about Toyota key fob replacements
When was the last time you opened your car door manually with a key? If you own a newer vehicle, chances are it's been quite some time. Key fobs are the norm now, especially in new Toyotas, and whether you have push button start or not you're probably used to clicking a button to unlock your car doors. But what if your Toyota key fob starts working? How do you replace a Toyota key fob battery, and how do you replace it altogether if you lose it? Our Orlando Toyota dealership is here with answers.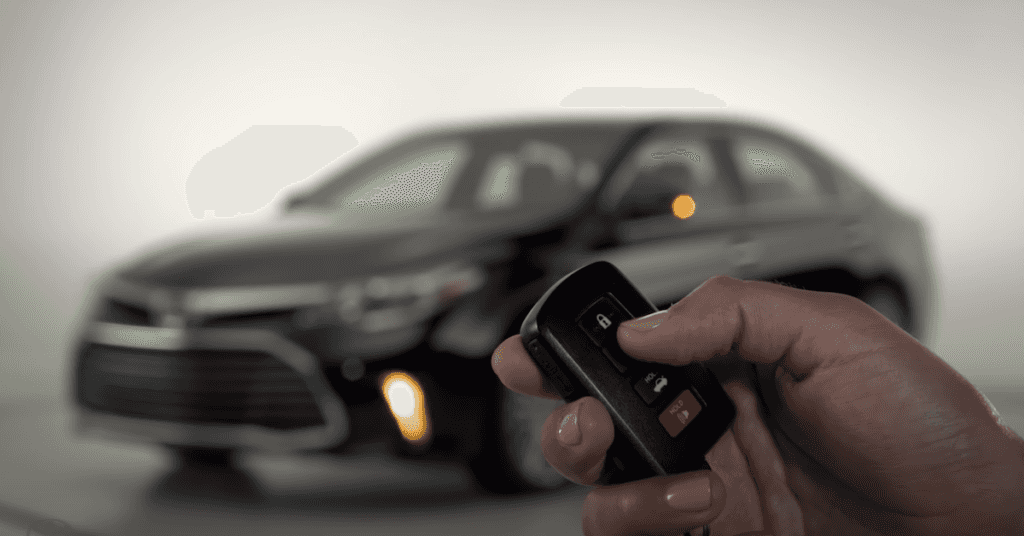 How to replace a Toyota key fob battery
If the battery in your Toyota key fob dies, you're in luck – it's relatively easy to replace. Here's what you should do:
You'll need to open up your fob first.

If you have a newer Toyota car, you unfold the hidden metal key and use that to open the case – there's a special slot for it.
If you have an older Toyota car, you'll need a thin screwdriver to press a notch and open the case.

Next, carefully lift up the green circuit board. The key fob battery is underneath.
Take note of the type of battery inside your fob.

Most Toyotas require a CR 2032 3V battery (you can double check in your owner's manual), which is actually easy to find at hardware stores.
However, if you're having trouble figuring out which battery you need or finding a replacement, you can always contact our Toyota of Orlando parts store for help.

Replace the old battery. Pop the old one out and put the new one in. Replace the circuit board and put the fob back together, clicking it shut.
If a Toyota key fob replacement doesn't fix the problem, then it's time to visit Toyota of Orlando's service center. Our car care techs can pinpoint the issue and help you come up with a solution.
What if you lose your Toyota key fob? 
If you need a Toyota key fob replacement, Toyota of Orlando can still help. We can help you order a key fob replacement at our Parts Department. If you have a traditional key, we can also make you a copy if you don't want to order a replacement key fob.
And don't forget, if your key fob isn't working, you can still open and drive your car. As noted, your Toyota key fob has a small metal mechanical key inside that can be used to both unlock and lock your car and start it (you can put that key in the ignition).
If you have a push button start, you can just hold your key fob next to the start button and your car should fire right up.
Have questions or need help replacing your Toyota key fob battery or the fob itself? Call Toyota of Orlando. We're open seven days a week at (407) 298-0001 and we're conveniently located at 3575 Vineland Road, just off I-4 across from the Millenia Mall.