Electric Car Maintenance: How is it different?
So you're considering buying an electric car – chances are you know how cost-efficient it's going to be to operate since you won't have to fill it up with gas. But did you know that car maintenance is a whole different ball game when it comes to electric cars? Toyota of Orlando is here to explain how car care for these green vehicles is different than maintaining a gasoline-powered car or even a hybrid.
Why are electric cars so much cheaper and easier to maintain?
Basically, things are a lot simpler under the hood in electric cars. You don't have an engine, first of all – at least not in the sense of a gasoline-powered one. There are far fewer mechanical components under the hood in electric cars, which means there's less to maintain (and which also means you don't have to spend as much on car care). You also don't really have any fluids to worry about.
For example, if you drive an electric vehicle you'll be able to skip auto services like:
Oil changes and oil filter changes
Tune-ups
Cooling system flushes
Spark plug replacements
New drive belts
Transmission service
Differential service
Fuel pump replacement
Water pump replacement
Radiator service and replacement
Engine gasket repair
Fuel injection system service
Additionally, electric cars use regenerative braking systems – these brakes last much longer than normal brake systems because they're gentler on the brake pads and you don't need brake service as often. And as far as the battery goes… they're built to last 8-10 years or 100,000 miles. Talk about money saved. To put it into perspective, according to GreenCars.com, maintaining an electric car costs about 1/3 of what you'd spend to maintain a car that uses gasoline.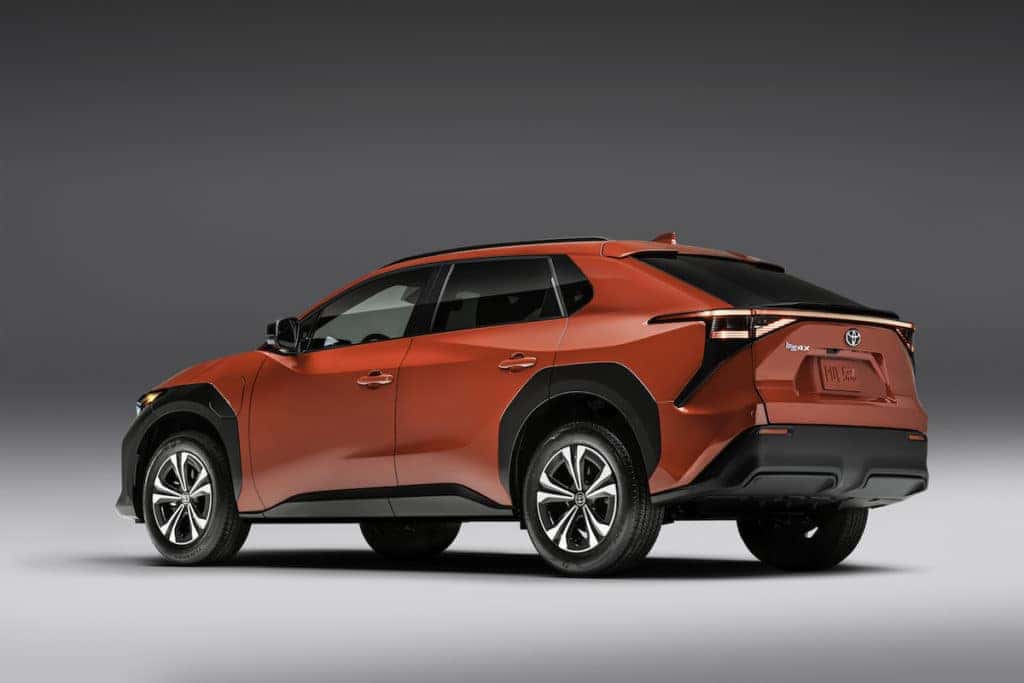 The Orlando car care you should schedule for your electric car
So what Orlando auto service SHOULD you be scheduling for your electric car? Here's what we recommend at the Toyota of Orlando service center.
Basically, all you'll need to worry about on a regular basis are tires (so tire rotations and possible wheel alignments), your cabin air filter, windshield wiper blades and fluid, and battery.
Every 30 days, you should check your tire pressure to ensure they're inflated to the right level and also make sure there's no excess wear on them. You should also top off the windshield wiper fluid if needed and check your wiper blades.
Every 7,500 miles, you should get a tire rotation and a battery inspection. Also ask the techs to check your brake, steering, and suspension for any issues, as well as your power steering and all light bulbs.
And be sure to conduct your own walkaround on your car, as well as pay attention to your performance. If you notice something out of the ordinary – a weird smell, a strange noise, a change in performance – then bring your electric car to Toyota of Orlando to let our techs take a closer look.
Need car maintenance or repairs for your electric car? Call our Orlando Toyota service center. We're open seven days a week at (407) 298-0001 and we're conveniently located just off I-4 near the Millenia Mall at 3575 Vineland Road.