Spring break road trip tips (stay safe on the highways with Toyota of Orlando)
Hitting the highway for a spring break getaway? Whether you're looking for the hottest beaches or planning something a little more low-key and family-friendly, preparing for your drive time can save you a lot of headache and hassle. Toyota of Orlando is here with road trip tips to help you take on the open road with ease this spring break.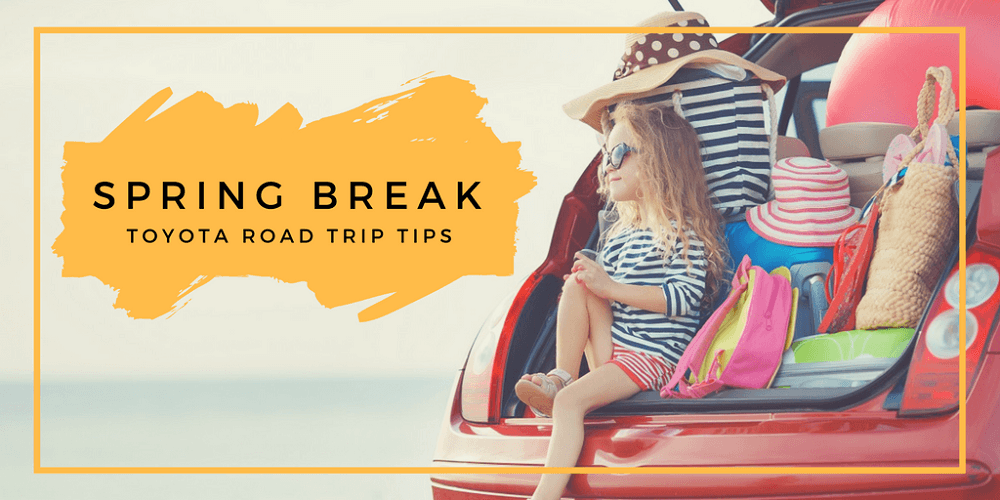 Tip #1: Plan ahead. 
When you're heading out of town for spring break, be sure to plot your route and pick your hotel ahead of time. There may be traffic and in some instances, even bad weather that can make your normal route a lot more hazardous. Be sure to plan out how you're going to get to your destination and also have a backup route just in case your original gets congested or clogged. Also, be sure to book your hotel before you leave – lots of people are on vacation this time of year and it'll be hard to find a room if you wait until the last second.
Tip #2: Leave yourself some wiggle room. 
We here at Toyota of Orlando know how exciting it is to hit the road and take a vacation. But try not to rush on your road trip – there may be traffic or weather that slows you down a little. Rushing just ups your chances of getting into an accident. Take your time, and consider leaving yourself a little bit of extra if you need to arrive at your final destination at a specific time.
These Orlando Toyota road trip tips will help you hit the beach in no time
Tip #3: Use defensive driving. 
Traffic is heavy during spring break as people travel all over the country to get away from their day-to-day life for a week. Be sure to employ your defensive driving skills when you're out on the highway. This means leaving space in between your car and other vehicles, following road rules (like using your turn signals and following the speed limit), and paying close attention to what's happening around you. When you use defensive driving skills, you're able to prevent accidents from happening rather than reacting to them as they're happening.
Tip #4: Pack wisely. 
Pack your car wisely. Ensure that you keep snacks, medicines, your phone charger, and any other essentials in an easy-to-reach spot. However, also make sure you have what you need in case of a road trip emergency. You'll want to pack jumper cables, fix-a-flat and a spare for flat tires, a flashlight, a first aid kit, and all of your insurance information. Also, consider bringing a little cash, which you can keep hidden in your car, and a portable cell phone charger that you can use if your phone and car both die on you.
And don't forget, you need to get your car road trip ready before you actually hit the road! Visit our Orlando auto service center today to have our techs take a peek before you leave.
Call Toyota of Orlando to schedule your appointment. We're open seven days a week at (407) 298-4500.