Bull Terrier Rescue of Central Florida
Here at Toyota of Orlando, we're proud to be a part of the Central Florida community. One organization that we particularly love (Mr. Toyota especially) and partner with is Bull Terrier Rescue of Central Florida. The BTRCF team has been saving Bull Terriers in the state of Florida for more than 10 years and is passionate about its mission to rescue animals in bad situations. Here's a bit of information about this incredible organization, what it does for our community, and how YOU can get involved.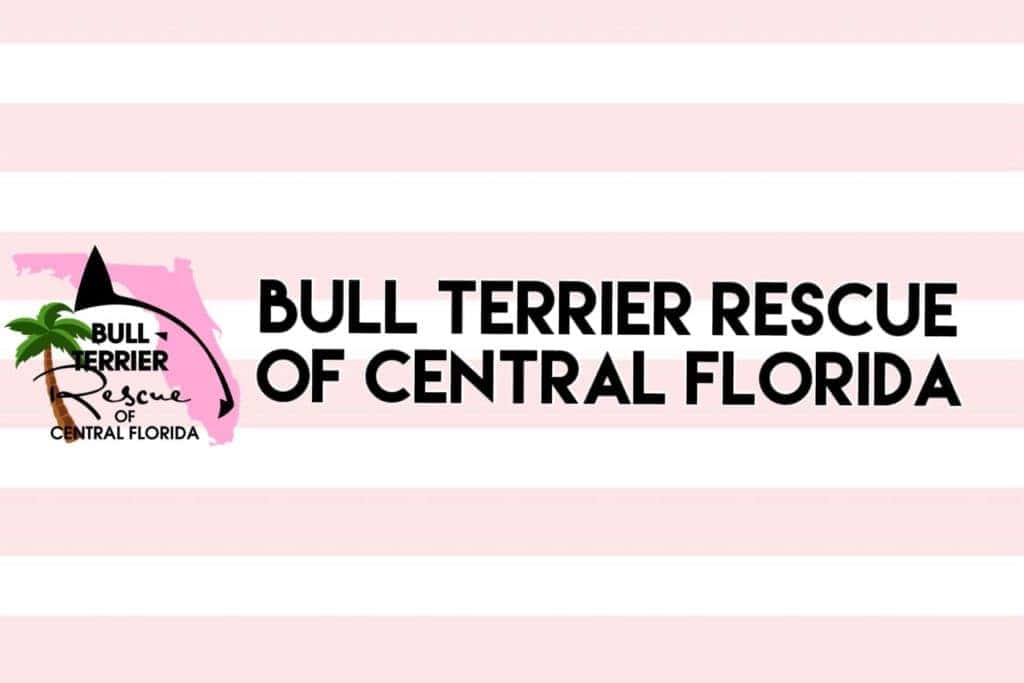 Bull Terrier Rescue of Central Florida (BTRCF) is a 501c3 nonprofit bull terrier rescue committed to saving English Bull Terriers and Miniature Bull Terriers throughout the entire state of Florida.  It's run by volunteers & is a foster-based rescue, meaning it does not have a shelter or facility where the dogs are housed. Instead, the dogs are housed in foster homes all over the state of Florida. BTRCF is devoted to doing things the RIGHT way – it lives by the saying "quality over quantity" when it comes to rescues. The organization is transparent in its missions and doesn't cut corners. The dogs are often rescued from neglect and abuse situations and only deserve the best.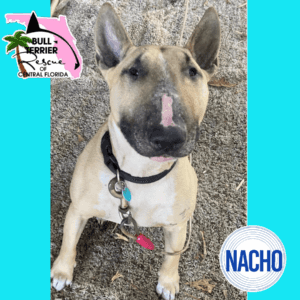 However, to be able to continue saving Bull Terriers from euthanasia, abuse, neglect, and crisis, BTRCF needs your help – specifically when it comes to volunteers and donations.  Here's how you can get involved & help.
*To join the volunteer team fill out an application under the forms tab. Volunteering can be fostering, transporting, adopting or donating.*
Fostering
Fostering is when you open your home to one of the dogs in need and let them stay with you until they can be placed in a permanent home. During their stay with you, BTRCF will pay for all food, medication, vet care, supplies, and anything else they require. And if you end up being a "foster fail" – i.e., falling head over heels in love with your pup during the process – BTRCF allows foster homes to permanently adopt their dogs.
Transporting
BTRCF rescues Bull Terriers from all over the state and will often need to move dogs from shelters to the vet, foster home, or to their forever home. The drive time can be long and cover many miles. When you offer to be a transport, it means you're willing to give one of these pups a ride in your car to wherever they need to go. Most transport legs are 1-1.5 hours long and require you to have a medium-sized crate in your vehicle for the dog's travel safety.
Adoption
BTRCF always needs new adopters! When you adopt a Bull Terrier from this organization, you open up a spot for another dog to be rescued. That's why adopters are such essential members of the team. All adopted dogs are spayed/neutered, vaccinated, and microchipped before they go to their forever home.
Apply for adoption opportunities here.
Donations
When you donate to BTRCF, the money goes directly to the dogs. It's used for vet care, food, treats, toys, shampoo, beds, medication, collars, leashes, training, and more. You can donate through PayPal ([email protected]) or Venmo (BTrescueofCentralFL).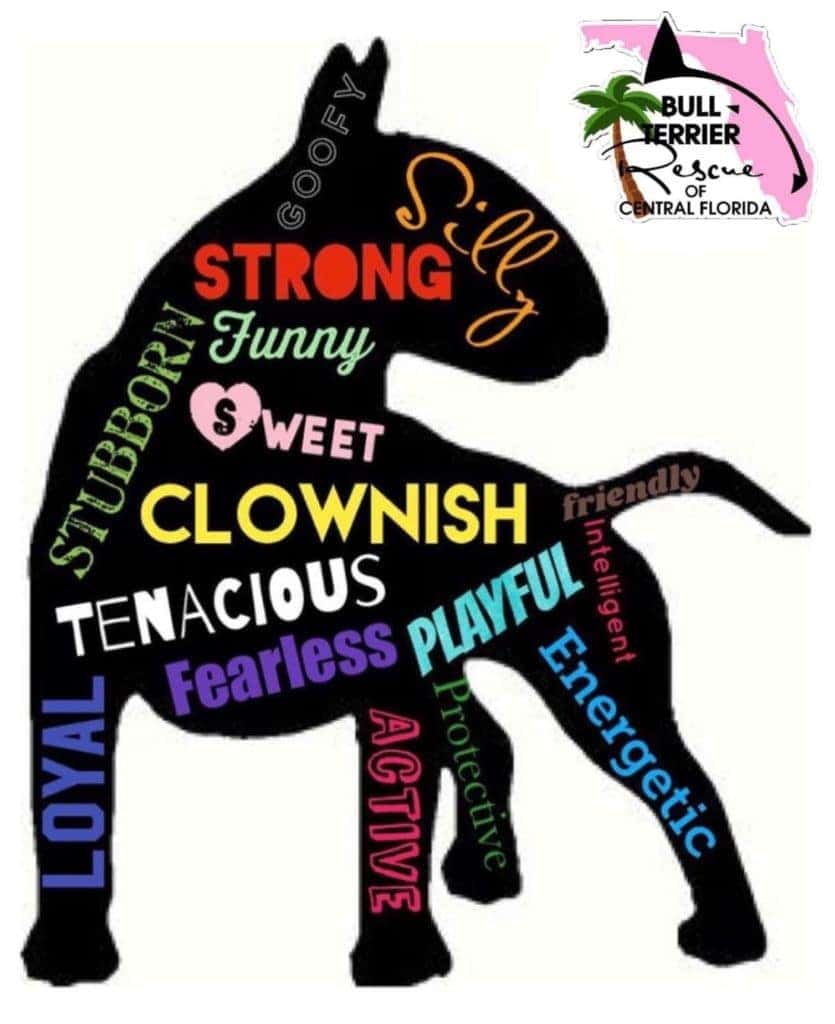 Become a part of BTRCF's mission today – whether you simply donate or decide to open up your home to one of these incredible animals, you're making a difference.
"Rescue the mistreated, save the injured, love the abandoned."