What to look for when buying a used car
When you're shopping for a used car, do you know what to look for? Do you know which questions to ask? Toyota of Orlando is here to assist. We know that buying a used car can be a little bit stressful because not only is it a big purchase, but you also have to take into account that the car has a history attached to it. However, if you do the right research and come into the used car shopping process prepared, it should be easy sailing.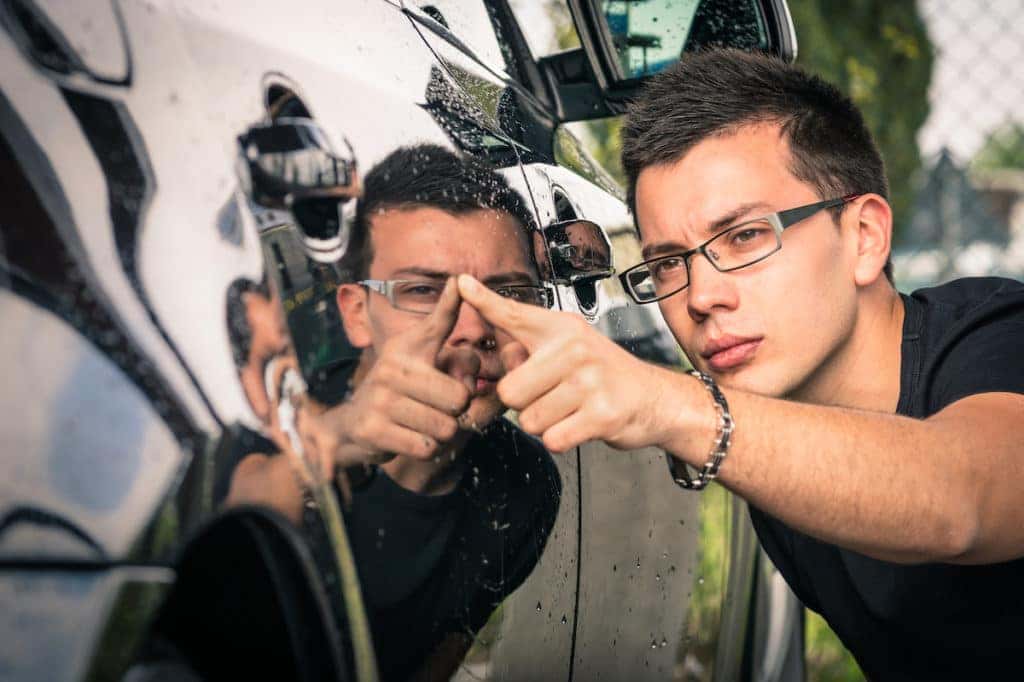 What to look for when buying a used car: 12 tips
Tip #1: Look for mismatched paint on the exterior – it can indicate repairs have been done on the car in the past. You should also be conscious of body panels that don't match up, large dents, and other damage to the body. PS – also look for rust.
Tip #2: Open and close all the doors, the windows, the back hatch, and the trunk to ensure everything moves smoothly and latches properly.
Tip #3: Check for chips and cracks in the windows and windshield.
Tip #4: Check the interior for any odors or strong air fresheners, which may have been used to cover up odors. Smoke and mold odors are especially hard to get rid of, so don't take chances.
Tip #5: If the seats are leather or SofTex, look for cracking or ripping, which can be expensive to repair. You should also make sure all seats move and recline as they're supposed to.
Tip #6: Test out all of the electronics and interior features. Try the audio system, A/C and heat, lights (interior and exterior), etc. to ensure all features work. You should make sure that both the A/C and heat blow at the right temperature quickly, and check the dash for any warning lights that come on as you start the car. Test every single button.
Tip #7: Check the headliner to make sure it's not sagging in any places or stained (it can be a headache to have repaired).
Tip #8: Hop out and check the suspension – push down on each corner of the used car you're considering. It should rebound once and stop – if it continues to bounce, the suspension isn't in the best shape.
Tip #9: Check out the tires. Make sure they're all the same tire, and that the treadwear patterns are even on all four (uneven tread can indicate bigger problems). Look at the wear and tear to ensure it's normal, and look for any damage or tread that's too low (you can use the penny test).
Tip #10: Pop the hood. Check the oil to ensure it's clean and full, and take a peek at belts and hoses to ensure they're in good condition, not crumbly, cracked, or frayed. You can also eyeball the battery to make sure it's in good shape and check the coolant to ensure its clean and full.
Tip #11: Look under the car. Keep your eyes peeled for any leaks underneath the car, which can indicate an issue.
Tip #12: Take a test drive. This is your chance to use your five senses to notice anything out of the ordinary. Listen for weird sounds, notice how the car handles and accelerates and brakes, and be aware of any odd smells. Don't be afraid to put the car through its paces a little to ensure it performs the way you want it to.
Another great tip? Check the CarFax report to ensure the used car hasn't been in any accidents.
You know what to look for when buying a used car – now shop at Toyota of Orlando!
Now that you know what to look for when buying a used car, it's time to get shopping! Head over to Toyota of Orlando. We're located just off I-4 near the Millenia Mall at 3575 Vineland Road and we're open seven days a week until 10pm. Call us today at (407) 298-4500!