What are Toyota Connected Services?
At Toyota of Orlando, we take pride in the fact that our cars are cutting-edge in terms of style, performance, safety, and technology. One particular feature that stands out in terms of technology is Toyota Connected Services. This suite of connectivity features is designed for convenience, efficiency, and safety, and our Orlando Toyota dealership is here to explain what it includes and how it can take your drive time to a whole new level.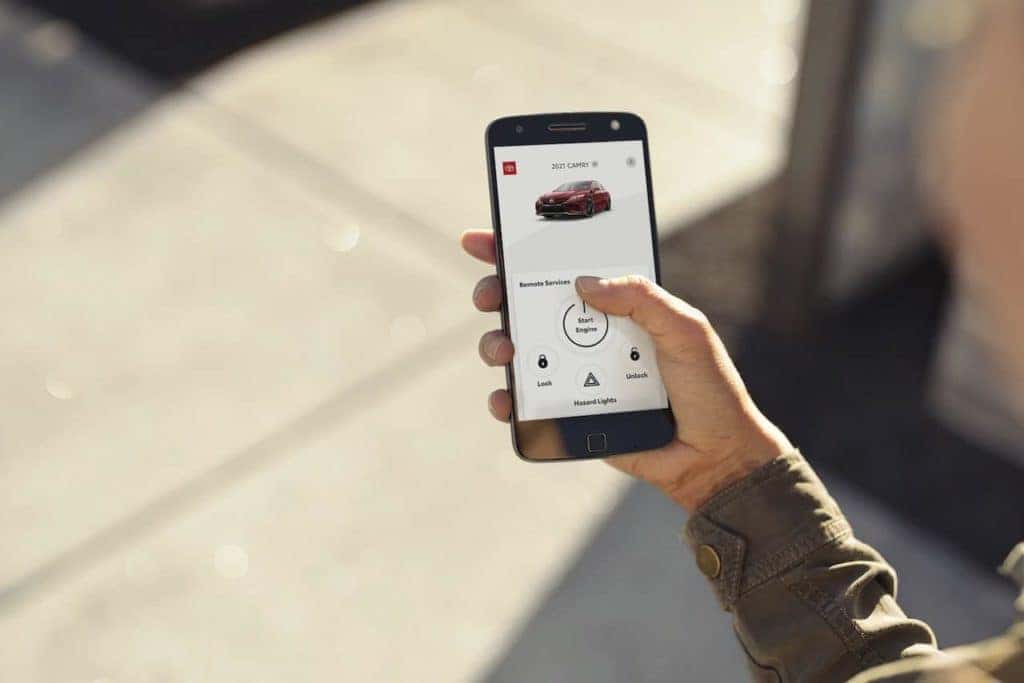 Before we kick things off, here are a few things to know about Toyota Connected Services:
When you buy or lease a new Toyota, you get a free trial of the suite for one year.
After that year is up, you can pay a low monthly subscription fee to continue to access all of the features.
The main components of Toyota Connected Services
Toyota App: The Toyota app is your one-stop shop for everything about your vehicle. You can use it for vehicles that are 2010 or newer, which means all of our Orlando Toyotas are eligible. The features in the app may vary based on which model you have and the subscription you choose, but here are some of the things you can access:
Your car's health – you can get maintenance alerts, recall information, and service special notifications
Remotely locking and unlocking your car, starting your vehicle from the app, and locating your Orlando Toyota in a parking lot if you can't remember where it is
Payments to Toyota Financial Services, which can be made in the app
Smartwatch compatibility for ease of access
Plus, it contains all the information you could want about your new Toyota – think of it as a digital owner's manual.
Additionally, through your Toyota App you'll get access to Toyota Connected Services like:
Destination Assist: Get directions to your destination any time of day (or night) with Toyota Connected Services' Destination Assist.
Safety Connect: Safety connect includes a plethora of safety features that'll give you the peace of mind you deserve, including:
Enhanced roadside assistance so you're never stranded
Emergency assistance so you can have emergency services dispatched to your location when you need it
Automatic collision notification – your Toyota will notify both a response center and local emergency services if it senses that an airbag has deployed or you've been in a collision
Collision assistance helps you deal with the aftermath of a car accident seamlessly, walking you through the steps to take and the needed repairs
Stolen vehicle locator – you can file your police report and inform the Toyota response center that your car has been stolen so they can work with local authorities to locate your vehicle via GPS
Wifi Connect: Wifi connect allows you to turn your car into a hotspot on the go – you can use it to power up to five devices at once, stream music and movies, and more.
Remote Connect: Toyota's remote connect keeps you connected to your car even when you're not physically near it. Here are the highlights:
It can alert you to open windows and sunroofs, as well as unlocked doors
It can tell you where you last parked
It sends you updates on your mileage and fuel economy
It allows you to get alerts on the details of speed, mileage, and times driven (perfect for parents of teen drivers)
Service Connect: Stay on top of your Orlando Toyota's health and get information about upcoming services, recalls, and more at the tips of your fingers.
Set up Toyota Connected Services at Toyota of Orlando today
Have questions about Toyota Connected Services or need help getting them set up on your phone or in your car? Toyota of Orlando is here to help. Call us at (407) 298-4500 or stop by. We're open seven days a week at 3575 Vineland Road, just off I-4 near the Millenia Mall.