Vehicle Upgrade Program at Toyota of Orlando
Have you ever brought your vehicle in for repairs and gotten that sinking feeling when you realize just how much it's going to cost?
You're not alone – after all, cars are big investments and require regular upkeep that can become costly as the vehicle ages and endures wear and tear. However, sometimes the repairs just aren't worth it, and it's more cost-effective AND time-efficient to get rid of your old ride and get behind the wheel of something new. That's where Toyota of Orlando can help!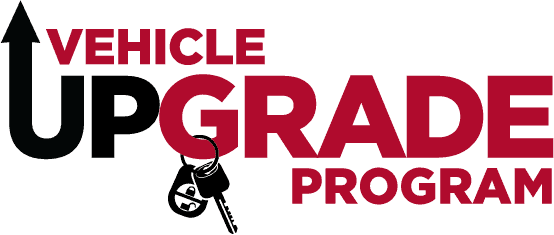 Is it time to get rid of your old ride?
How do you know if it's time to get out of your old car and ditch the hefty repairs bill? Here are a few indicators it's time to make a move:
The cost of the auto repairs exceeds the value of your vehicle
You're sick and tired of going back and forth to the auto shop
You're worried about more breakdowns in the future that put both your safety and your wallet in jeopardy
You want new technology, whether it be safety, connectivity, or entertainment features
You're embarrassed by your old car and ready to drive a ride you actually enjoy
If any of the above rings a bell, it's time to move on from your old car!
However, not many people want to buy a vehicle that has issues or is going to cost them in the near future. That's where we can help you here at Toyota of Orlando. We're always in need of used cars for our lot, so we're ready to buy your car and get you into a new one, and we make it happen with our Vehicle Upgrade Program.
What is the Vehicle Upgrade Program, and how can it help you?
The Vehicle Upgrade Program is a program designed to help you escape auto repair bills, get out of your old car, and get into a new one with as little hassle as possible. Wouldn't it be nice to drive home in a new vehicle that has zero issues AND a reassuring warranty to go along with it? Explore some of the perks you'll get when you participate in the Vehicle Upgrade Program:
Special upgrade pricing and interest rates*
A premium trade-in allowance
You'll deal directly with a manager
We'll give you a free Carfax report on your current vehicle
We'll conduct a comprehensive vehicle appraisal to figure out just how much your car is worth
We offer premium trade-in options to choose from when it comes to your new car
You'll benefit from no down payment on qualified vehicles*
We'll help you secure similar or even lower monthly payments on your new car**
You'll get ToyotaCare if you choose a new Toyota car, which includes 2 years/25,000 miles of no-cost maintenance services
Qualified preowned vehicles offer a 7 year/100,000 mile extended warranty
What do you have to lose? Ask to speak to our Vehicle Upgrade Program specialists and get behind the wheel of a car you can count on. You can schedule your Toyota service appointment today by calling (407) 298-4500, or stopping by 3575 Vineland Road. We're just off I-4 near the Millenia Mall!
*No down payment on qualified vehicles with positive equity and approved credit
**Similar or lower monthly payments based on trade-in value of current vehicle, down payment amounts, and credit approval ratings. Not all customers will qualify.