Off-roading car care: What to do after you get home
If you're one for finding off-road adventure in your Orlando Toyota, you know just how dirty things can get before you make it back to the pavement. You probably also know that detailing a vehicle after an off-roading expedition is a lot different than detailing a vehicle that you drive on the pavement. There are particular car care steps you should take after returning from an off-road trip and our Orlando auto service specialists are laying them all out for you. Read on!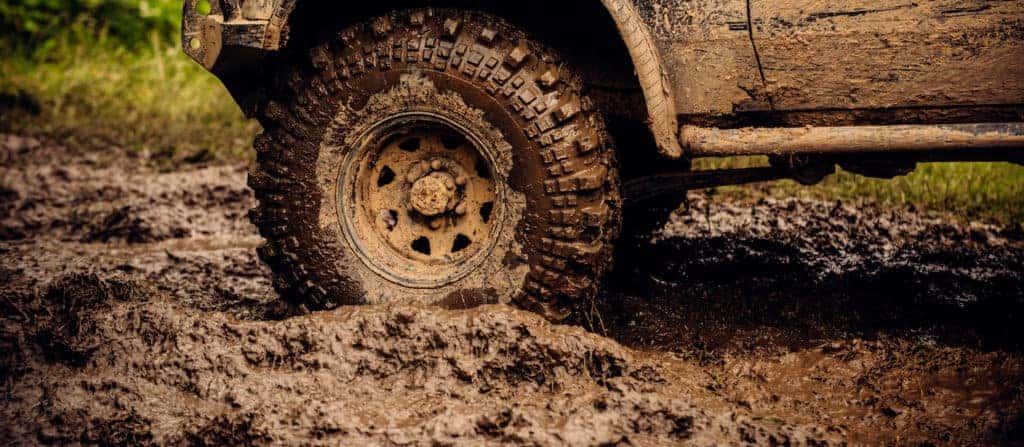 Car care for your off-roading vehicle: What you should know
Don't forget – you should never let mud just sit on your vehicle. It's tempting to leave it until you have more free time to detail your vehicle, but letting the mud sit actually makes it more difficult to clean. Try to take care of car care as soon as (or soon after) you arrive back in civilization.
Step #1: Pressure wash your vehicle before scrubbing it. 
Before you get to work with soap and a sponge, pressure wash your vehicle. Not only will this make the mud come off more quickly (especially if it's had time to dry), it'll also ensure that you get rid of any leftover sand particles that might be clinging to the paint. If you try to scrub your vehicle and sand particles are still on it, you can end up with unsightly swirls and scratches in the paint.
Step 2: Wash your vehicle with the right type of products. 
Once you're sand-free, get to work with the soap and sponge… but make sure you're using the right soap. Dish soap can actually do damage to your car's paint so ensure you're using a product formulated for your Orlando Toyota – you can always shop our Toyota parts store or ask our specialists for advice.
Step #3: Apply a coat of quality wax. 
It's always a smart idea to apply wax to your car – it protects the paint from moisture, damaging UV rays, and small scratches. It also makes it that much easier to wash your car the next time around, especially if you're going off-roading and know you're going to have mud on the body. Wash your car, dry it, and then apply wax. You can also ask our parts specialists which one is best for your car.
Step #4: Wash the undercarriage. 
The undercarriage of your vehicle is likely to get the worst of the mud so it's critical that you clean it thoroughly every time you go off-roading. Here's a life hack for you – buy a cheap, rotating sprinkler head and hook it up to your hose. Slide it under your car and turn the water on – you can walk away for 15-20 minutes and let it do a majority of the work for you! Then you can take care of the remainder with the hose a lot more quickly and efficiently.
Step #5: Clean the brakes and suspension components. 
Don't forget to clean your brakes and suspension components so they're free of mud and dust when you return home from your off-road adventure. Dirt and sand can actually damage these parts over time, costing you money in service and repairs and also impairing their functionality.
Shop Toyota of Orlando for all of your car care supplies
Need to shop for car care supplies? Toyota of Orlando has got you covered. Call us today at (407) 298-0001!