How can you tell if you're due for new car tires?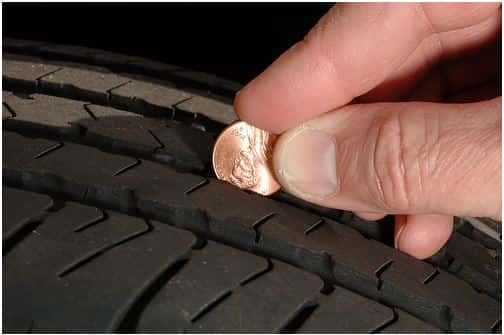 So, how do you know you need new car tires in Orlando? Our Toyota Service Center is listing the signs so you can tell when it's time to invest in a new set.
Check your tread: you should be able to put a penny in the tread with Abraham Lincoln's head facing down and see how of honest Abe's head you see. If you can see all of it, you don't have enough tread (which can lead to serious safety issues) and need to invest in a new set of tires.
Cracks or wear on the sidewall: check the sides of your tires. If you can see cracks in them or it looks like small cuts have been made, then you need new tires – you're running the risk of a blowout, which can lead to an accident.
Bulges on the tire: If you see any bulges or blisters on your tires, it's a sure sign that you need new ones. These are indicative of weak spots in the tires and can blow out at any time, leaving you stranded with a flat tire.
Handling: Does it feel like your car is vibrating a lot when you hit the road? If so, you might need new tires. Your tires may just be unbalanced or aligned incorrectly, but this indicator can also mean there's an internal problem with the tire itself.

Tread-wear bars: Are the tread-wear bars showing? They're small lines that run perpendicular to the direction of the tire, and if you start to see them, it's an indicator that you need to invest in new ones.
If you think you need new tires or have questions about the quality and condition of your current set, don't delay – contact us today. You can reach our service and parts center at (407) 298-0001.