When people think about routine car maintenance in Orlando, they usually think of the four most common services - oil changes, battery replacements, tire rotations, and brake service. However, did you know that you should also add windshield wipers to that list? 
Why are your windshield wipers important, and how can you maintain them? 
Your windshield wipers are an integral part of your day-to-day drive time, especially here in Central Florida where we see rain on an almost daily basis during the summer. 
This Orlando Toyota part provides clarity for your windshield so you can see the cars and objects around you more clearly when the weather turns.

They also act as a tool against snow if you head out of town in the winter months!


Additionally, windshield wipers help to clear your windshield when it's dirty or dusty.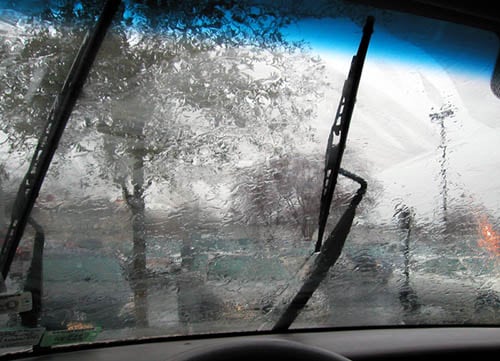 Thus, it's imperative to maintain this part and replace them as needed! 
Need a little guidance when it comes to Orlando windshield wipers maintenance? Here are some of the top tips from our Toyota techs: 
Make sure to refill your windshield wipers fluid! If you're cleaning your windshield and you don't have enough fluid, your wipers will skid across the glass and usually just make matters worse (and you can damage the rubber on them, too). Have our Orlando Toyota Service techs check things out under the hood and refill your fluid!
Clean your wipers if they don't seem to be doing their job - this usually means they're dirty. You can use a clean cloth and a little rubbing alcohol to clean the rubber off, or put a dab of WD-40 on a rag to clean them. However, WD-40 can do damage to the rubber if you use too much or use it too often - take it from our Toyota Service techs in Orlando. If you have questions, let us take a look! 
If your windshield wipers seem to be making a scraping or squeaking noise, have our Orlando auto service techs take a look at them to ensure there's enough tension between the blade and the glass. If it's too loose or too tight, you'll experience less than desirable results! 
Do you need an Orlando windshield wipers replacement?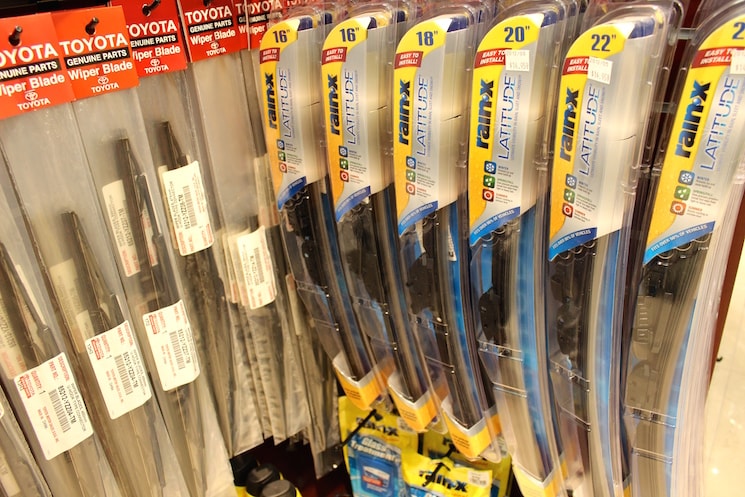 How do you know if you need an Orlando windshield wipers replacement? Typically you'll have to replace this part every six months or so, but if you notice them not working properly in the meantime you might need to come in for Orlando auto service sooner. Here are some signs you need new windshield wipers: 
They smear water around the windshield rather than clearing it


You see trails of lines where your wipers touch the glass when they're in motion

They make a squeaking or grinding noise when in motion

You see visible cracks, tears, or missing pieces in the rubber


The plastic or metal frame is broken, bent, or rusting 
If you notice any of the above signs, bring your car into our Orlando auto service center! We offer affordable wipers of various brands, and our techs can even install them for you on the spot! Call us today at (866) 945-0493!