Are you thinking that it might be time to seek out brake service in Orlando, but you're not completely sure whether or not to make the appointment? Let our Toyota Service Center in Orlando help! Taking care of your vehicle's routine auto service is extremely important to keep it functioning at peak performance. However, sometimes issues arise in between routine maintenance and you need to be able to pick out the warning signs!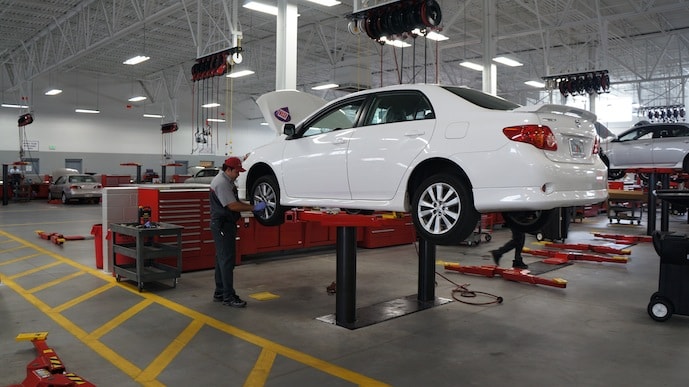 Our Toyota Service Center knows how important it is for you to have fully functioning brakes on your vehicle; the safety of you and your passengers, as well as the drivers around you, is dependent upon them. That's why we've made the effort to sit down with our trained Toyota technicians and come up with a list of telltale signs that it's time for you to schedule brake service in Orlando!


What indicators mean you need brake service? 
The first thing to be mindful of is sound.

Do you hear anything odd when you hit the brakes? Most brakes are equipped with a special sensor that will make a high-pitched screeching noise when there's an issue. If you hear that noise - or anything else out of the ordinary - go ahead and schedule your Orlando auto service!

Do you hear/feel a grinding noise when you brake? This means your brake pads are on their last legs and need to be replaced (we can take care of this for you at our Toyota Service Center). If you don't replace them, they'll wear through and your brake rotors may get damaged, leading to a costly repair!


Another thing to be aware of is how it feels when you push down on the brakes.

Do you feel like your brakes are pulsing or vibrating? If so, then you may be having a problem with your brake rotors. You should schedule brake service immediately so our technicians can address and fix the problem before it worsens.

Do you feel like your car is pulling to one side? This is usually indicative of a problem with brakes or tires. You may have debris in your brake fluid, or your brake linings might be experiencing uneven wear. Either way, you should get it checked out - our Toyota Service Center can make you an appointment to take a closer look.

Does it feel like your brakes just aren't responsive as they used to be? This can mean brake fluid leaks, so you should schedule brake service to ensure your drive time remains as safe as possible.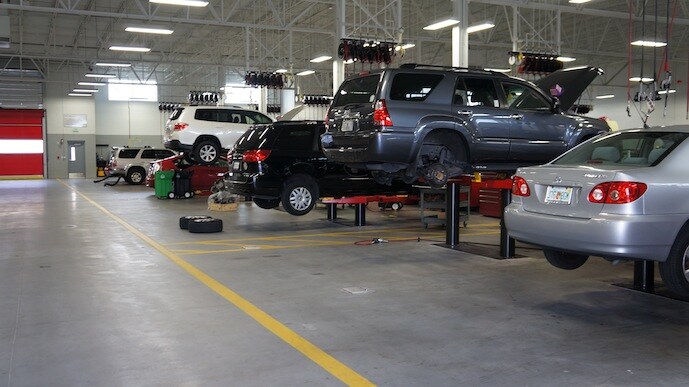 Tackle brake issues at our Orlando Toyota Service Center! 
If you feel like something just isn't right when it comes to your brakes, why take the risk? Come on in to our Orlando Toyota Service Center today to have our technicians take a look, and we'll schedule your brake service accordingly. We're conveniently located just off I-4 near the MIllenia Mall, at 3575 Vineland Road. You can also call our service center to schedule a time to come by at (866) 945-0493. Don't forget to check out our auto service specials!