You're driving down the street and you suddenly hear a strange sound coming from your car. Your vehicle is trying to tell you that it's in trouble, but you don't know how you can help it! We all know how exciting it is to hear the purr of a well-tuned car, but ominous sounds can quickly put a damper on that feeling.  

When your ride starts to make strange noises, however, your car is giving you a stern warning that it's time for Orlando car maintenance! Toyota of Orlando is giving you the scoop about the strange noises your vehicle makes and what they could mean.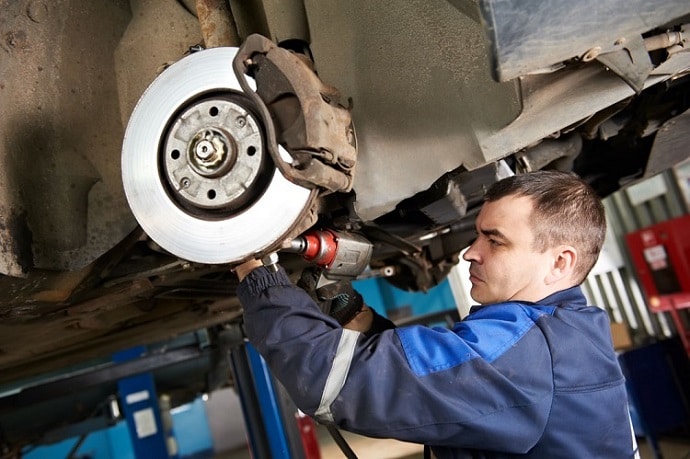 Orlando car maintenance warning signs help you identify your car's needs
Not ignoring abnormal sounds can save you tons of money. These strange noises act as warning signs for when your ride is in terrible need of car maintenance in Orlando. By listening for strange noises (and doing something about them), you can save your ride from destruction by performing Orlando car maintenance! Check out some of the signs you should be listening for when you ride around town:

Squealing wheels when you brake

If your wheels are making a high-pitched tone when you're braking, it means that you might need an Orlando brake service! The screeching sound is a result from worn brake pads. The brake pads used nowadays are designed with a band of metal that becomes visible by the end of the brake pad's life cycle. If these pads come in contact with the rotors, you'll hear the squealing noise! Listen to the sound and heed the warning by getting this car maintenance in Orlando done. If you don't, the rotors will get damaged!

Hissing under the hood

If you hear a hissing sound when your car is on, you're not dealing with a snake (thank goodness!). Rather, this sound means that there is likely a damaged vacuum line under the hood. Luckily, this is easily fixed with Orlando car maintenance. If you bring your vehicle to our Toyota Service Center, our professionals can simply reattach the lines or replace faulty ones. Either way, this noise should go away once our techs get their hands on them!

Shrill noise from under the hood

If you hear an annoying shrill sound coming from under the hood, an accessory belt might be to blame. Older belts might get loose and lose traction, causing the annoying sound. This car noise is another one that can be easily fixed with car maintenance! Just bring in your shrilling ride to our Orlando Toyota Service Center to get it fixed in no time at all!

Clicking from the front of the car 

If you're hearing a loud clicking from the front of your ride when you accelerate, this could be a problem with the upper valve train. This sound could indicate that there's a problem with a number of parts or that the oil pressure is low in your car. If in doubt, you can always check your oil pressure gauge with simple car maintenance. If there's not enough oil in your car, just bring your car to our service center to get an oil change in Orlando! 

Knocking sounds from your engine

If you hear knocking sounds from your engine, you're in need of car maintenance in Orlando. This particular noise means the rod bearings inside of your engine have worn out. Scary, right? When your rod bearings are worn out, it's only a matter of time until they fall out of your car! What you need to do when you hear this noise is immediately bring your vehicle to our car service center to have necessary car maintenance in Orlando! Our professionals will put you back on the road in a jiffy!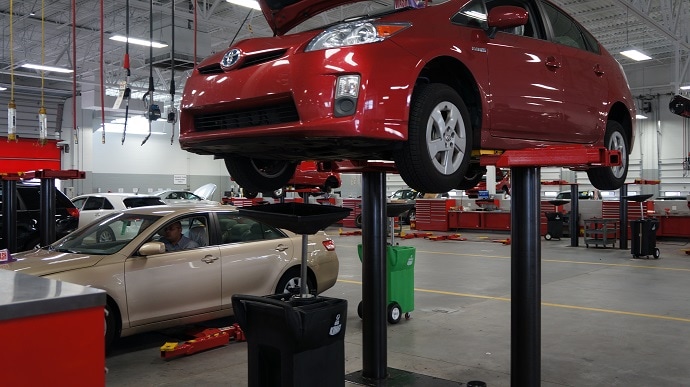 Get necessary car maintenance at our Toyota Service Center
Don't put off getting car maintenance in Orlando! When you hear a strange sound coming from your car, it's just best if you address the sound as soon as you can! Luckily, our Toyota Service Center is ready to help!

In need of car maintenance in Orlando? Visit our Toyota Service to get the proper auto service performed! We're located at 3575 Vineland Road and our vehicle service center can be reached at 866-945-0493!