There are many reasons why you may need to invest in new car tires. You may need to get new ones due to wear and tear, but you may also need to replace them due to the type of terrain you drive in. However, if you're tire shopping you'll find that there is a wide selection of them! So, if you're unsure how to pick a new tire for your car, we want to help! Learn about the different car tires and see which one is the best for your ride with our Toyota Service Center in Orlando!
 
Our Orlando Toyota service center wants help you find new car tires!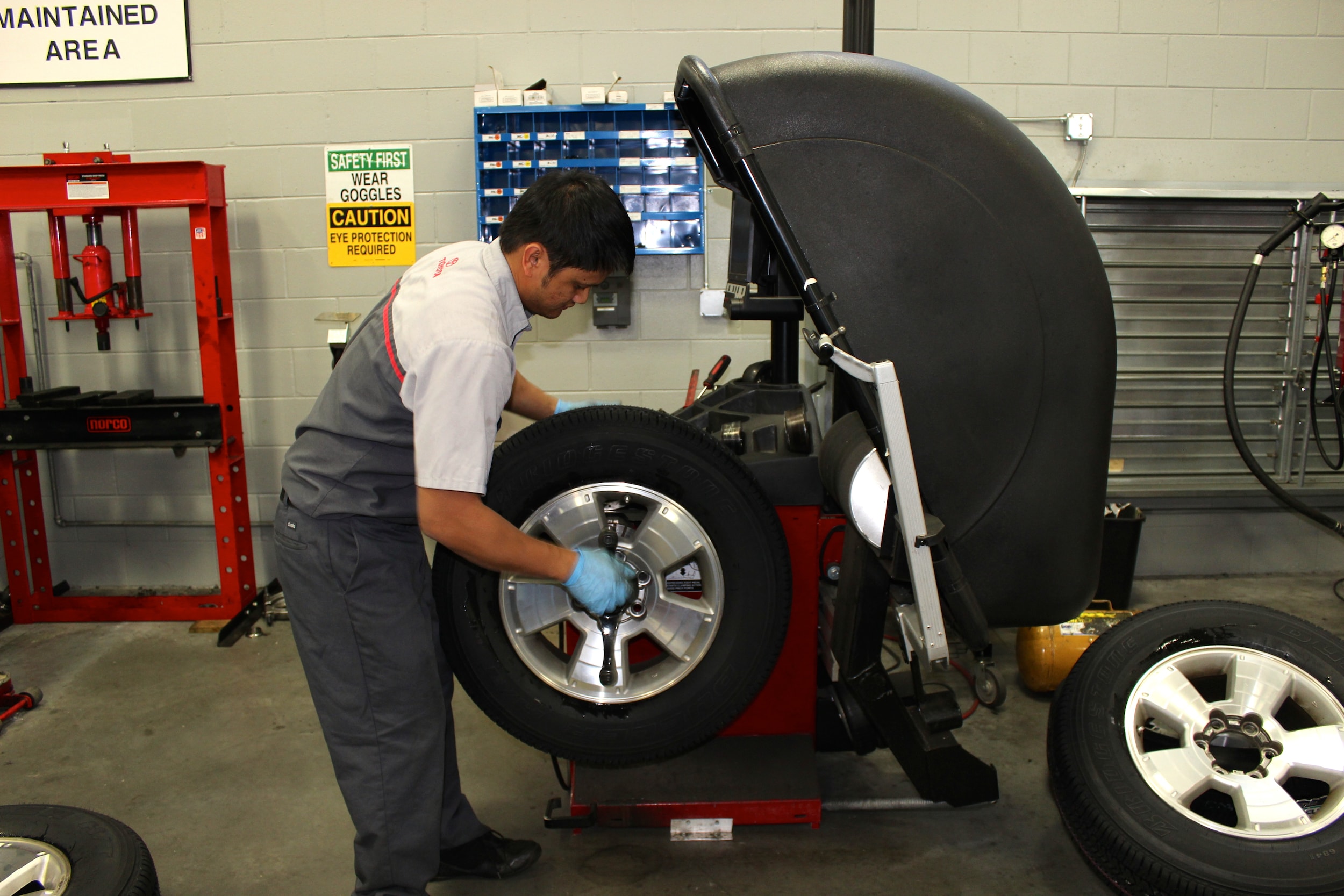 All-Season Tires 
 
If you're looking for a car tire that's good all around, then the all-season tires are a great choice. Most new cars are actually equipped with all-season car tires! That's because they're ready to tackle on rain, snow, and dramatic weather conditions. The tread patterns and groove wall on the Orlando car tires are designed to function in various ranges and conditions. There are two different kinds of all-season tires in Orlando, touring and passenger. 
 
Touring - Have greater handling, lower the noise during your drive, and enhance the quality of the drive.

Passenger - Make the drive comfortable, smoother, and more cost effective.
Winter Tires
 
If you often drive in heavy snowy conditions, you should consider investing in winter car tires. The all-season tires are great, but if you're driving in a lot of snow you need something that provides you with more traction. The winter tires are made with a variety of tread, grooves, and softer rubber that can produce traction and grip in wet, snowy, icy, and overall winter road conditions. The softer tire allows the car to maneuver through the road, hills, and turn easier in the winter.  However, since they are softer than most tires, you must keep an eye out for pressure during the warmer months to stay in shape.  If you need help maintaining them, visit our Toyota service center!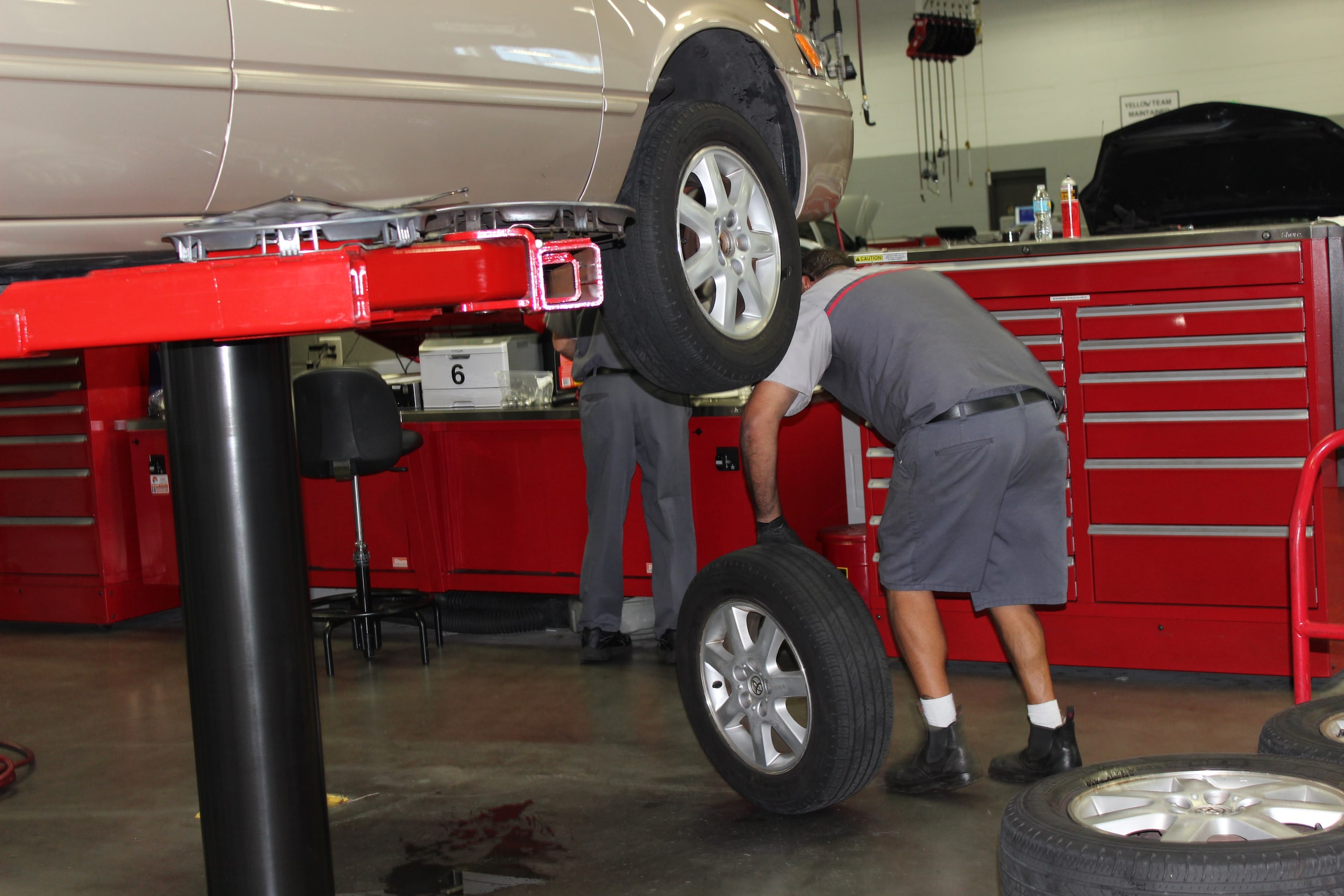 Our Orlando auto service's guide to car tires! 


 
All-Terrain Tires
 
Think of all-terrain tires as your all-purpose tires. Our Orlando Toyota service team explained to us that they're mostly used in bigger cars, such as trucks and SUVs. They're made with an open-tread style that provides grip on various terrains and are designed to perform both on and off-road. This way you can still get traction, while having ample space to clean out mud and gravel.  However, they're meant to be used as combination of on and off-road. If you plan on constantly being off the road, our auto service experts in Orlando highly recommend the off-road or mud tires. 
 
Off-Road Tires 
 
If you enjoy embarking on extreme adventures in sand, gravel, and more, then your car needs the right kind of tires to get you through it! Our Orlando Toyota service team recommends investing in off-roading tires. Off-road car tires are made with bigger lugs, reinforced sidewalls, resistant material, open tread pattern, and more. This all allows your car to have maximum grip and withstand any terrain you may encounter during your journey. However, off-road tires are not great on paved roads due to its size and open tread. That's because they prohibit complete contact with the road and lead to less traction. 
 
Mud Tires
 
If both your hobby and work require you to regularly be on unpaved paths, you may want to stop by our auto service department and parts store in Orlando to get yourself mud tires. That's because mud tires are able to tackle on the stickiest of muds and sand! They have higher tread space and void areas than all-terrain tires. This helps create better contact with the unpaved road to provide a better grip. They also have tread patterns along the sidewall of the tire to help reinforce and handle more challenging terrains. However, if you're driving on paved roads with mud tires, you must drive extremely carefully! That's because the tread patterns keep the wheel from grasping full contact of the road. 
 
Orlando car tire shopping tips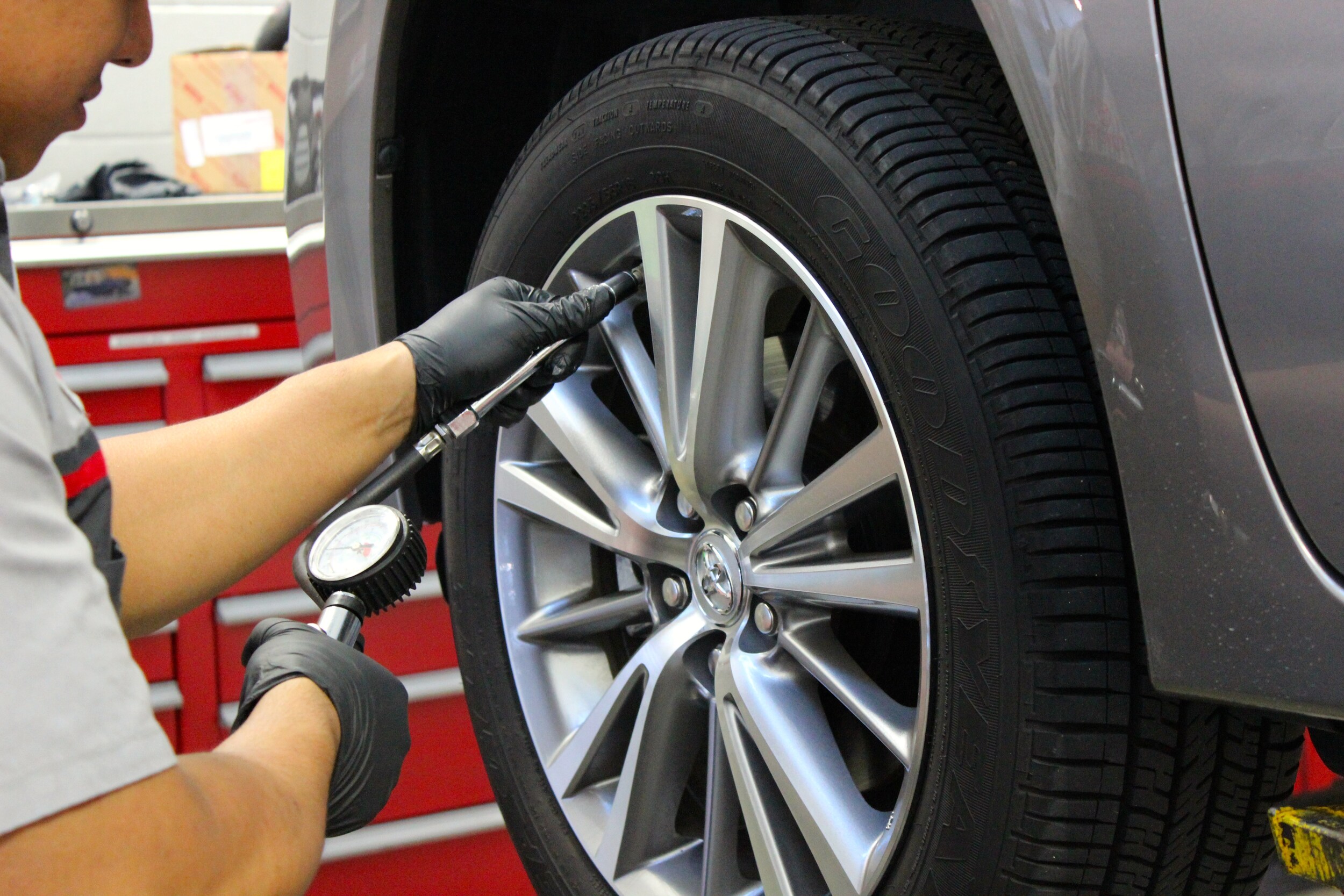 High Performance Tires 
 
These are specialty tires that enhance both the look and performance of your vehicle. They have a special design that allow sportier vehicles to quickly react when speeding up and when slowing down. Not to mention, the design of the tires provides great stability! High performance tires are made with a tread design that creates maximum contact for better traction. They also have stiff sidewalls to improve driving response. The high performance tires are softer than most, which leads to wear and tear quicker. Make sure to visit our Toyota service department in Orlando to ensure they're in tip-top shape. 
 
Low Profile Tires 
 
These are special types of performance tires, because they have a wide tread and short sidewalls. They increase the quality of driving because the tire has greater contact with the road, which provides better handling at high speeds. Since the sidewall is thin, the wheels have a longer rim, which gives your car a more exotic and sporty look.  Even though this is a performance-driven car tire in Orlando, it's also very safe! That's because having a shorter sidewall provides space for bigger brakes! According to our auto service team, this allows the car to stop quickly and safely.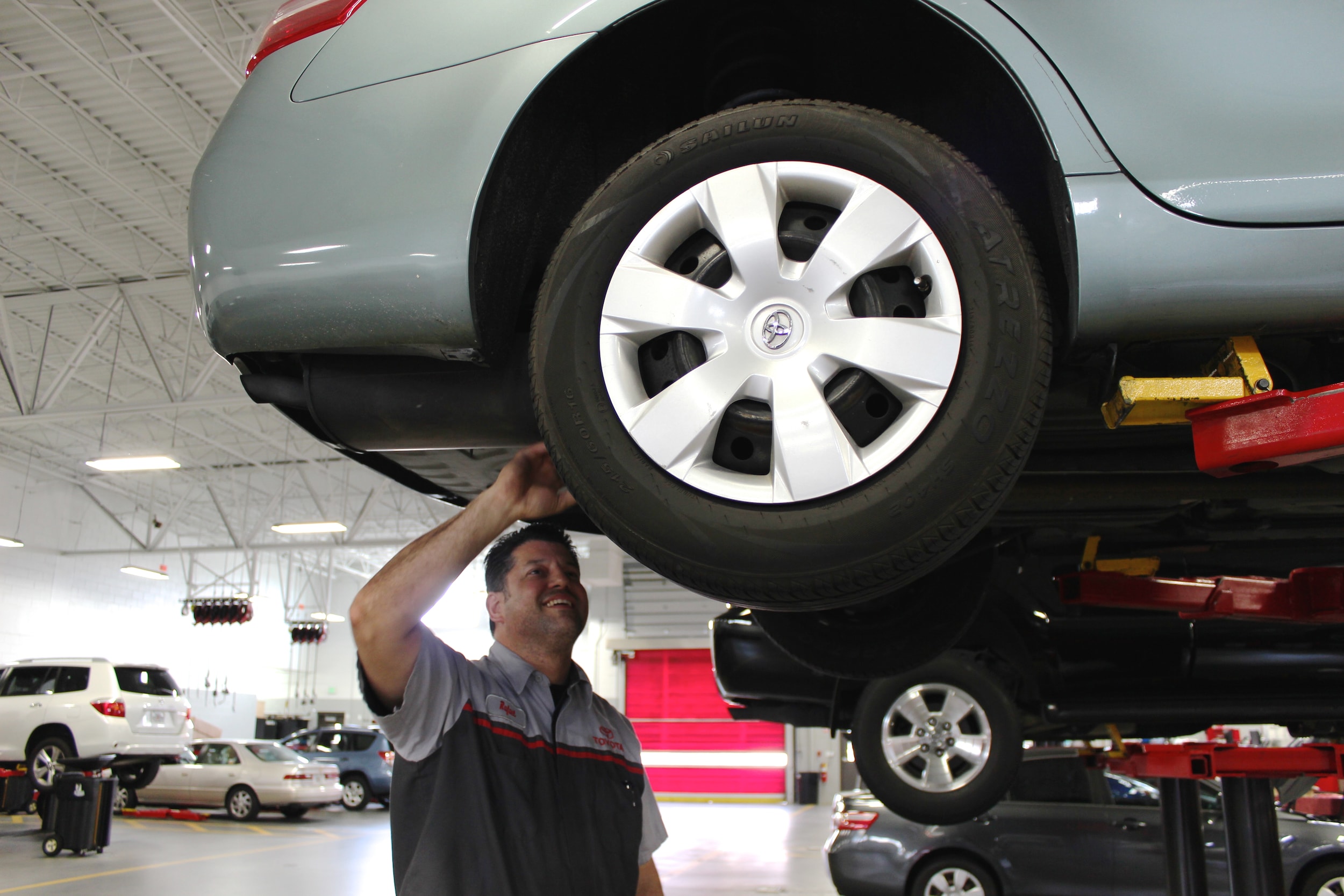 Find the ideal car tires in Orlando! 


 
Now that you have a better insight of the different types of tires, visit our Toyota Service Department in Orlando to get the right set for your ride. If we don't have it at our genuine Toyota parts store in Orlando, we can order it for you! Our auto service experts will also help you determine which tires are best for your ride. 
 
If you'd like to schedule an appointment with our reliable and affordable auto service center, call us at (866) 945-0493. You can also visit us seven days a week! We're located at Toyota of Orlando, right off of I-4 across from the Mall at Millenia at 3575 Vineland Road.