Are you getting ready for a big move? Moving requires a lot of time and strength! It can really take a toll on you and on your truck. That's why our Orlando Toyota service team wants to help you prepare, pack, and move in your truck! Visit our auto service center in Orlando to get your car ready and refreshed for the move. Also check out these tips on what you'll need to make the move as smooth as possible! 
 
How to properly service your truck for moving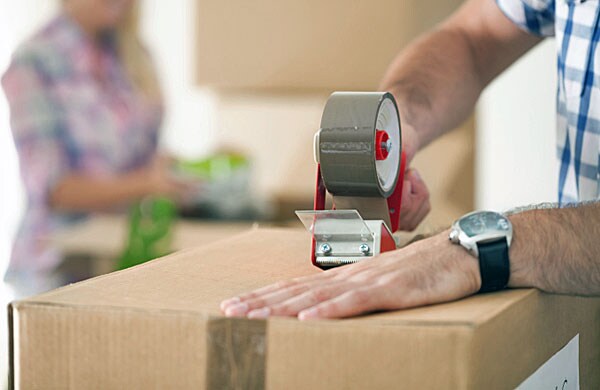 Prior to the big move you should visit our Toyota service department for a tune up. Putting heavy loads on your truck can cause a lot of wear and tear. However, a quick prep at our auto service center will have your truck ready to take on your cargo. Here are some of the car maintenances you should have done before you begin your move: 
 
Car tires - Have our highly trained technicians check the conditions of your car tires! They should inspect the tread depth and count, the tire pressure, and alignment. Once you put a heavy load on your truck it'll have to work harder to pull. Properly working and pressured tires will make the drive smoother with the added cargo.
Oil maintenance - You should regularly have the oil changed on your truck. However, if you're due for an oil change in Orlando, you should get it done before moving. New oil will help your truck function efficiently and it won't cause too much stress on the engine. 
Brake service - Your car brake system should regularly be maintenanced in order to ensure you don't face brake failure. You especially don't want your brakes to fail with the bed full of cargo! Get your brake pads, fluids, and entire system inspected to ensure it's in shape or if it needs to be replaced. 
Fluid maintenance - Get your fluids topped off at our Toyota service department! You may not think you need wiper fluid for the move, but you sure do need coolant! It'll help keep your car engine from overheating while hauling heavy items. 
Car battery - Without a proper working car battery you won't get anywhere! If your battery has been giving you trouble, you should get it recharged or replaced. The last thing you'd want on moving day is to load up your truck and then find out it won't turn on because of a dead car battery.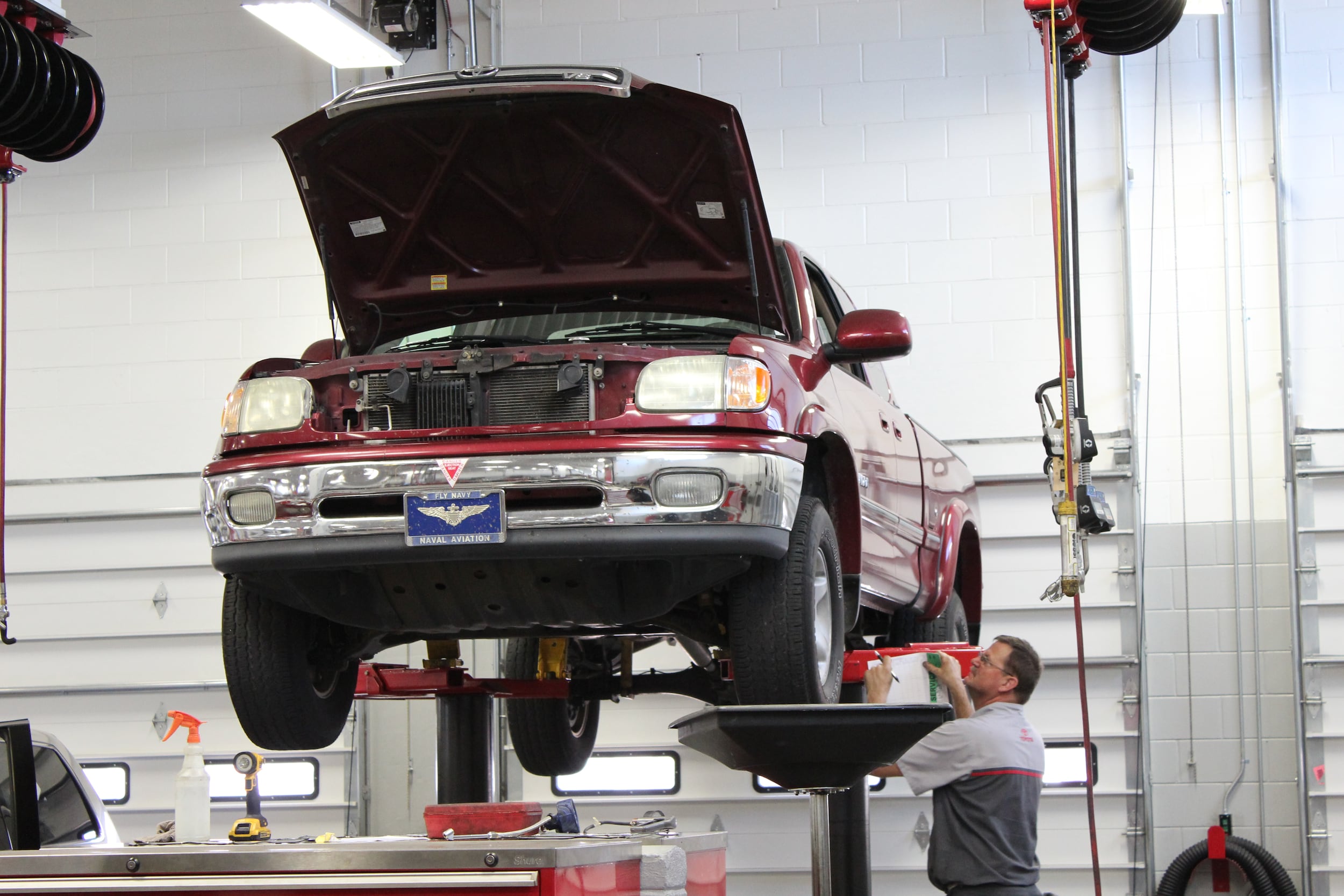 Schedule Orlando Toyota service before packing your truck 


 
Now that your truck is in shape after visiting our Toyota Service Center in Orlando, make sure you have the right equipment to properly and safely strap down your cargo. These are some of the materials you'll need to move: 
 
Tarp and blankets - You'll need to place them in between furniture and other parts to prevent scratches and other damages. 
Plastic storage containers - Keep them on the bed of the truck and place smaller or more fragile items in them. It'll be easier to keep the items protected and organized in the bed of your truck. 
Strapping bungee cords - In order to safely strap down your cargo, you'll need cords. They'll easily and safely secure things in place without damaging your items or truck. 
Tonneau cover -If you're not bringing large item on the back of the truck, a tonneau cover is a good investment! You can lock and keep your belongings out of sight. The cover keeps the items on your bed hidden. 
Get your truck auto serviced in Orlando before the big move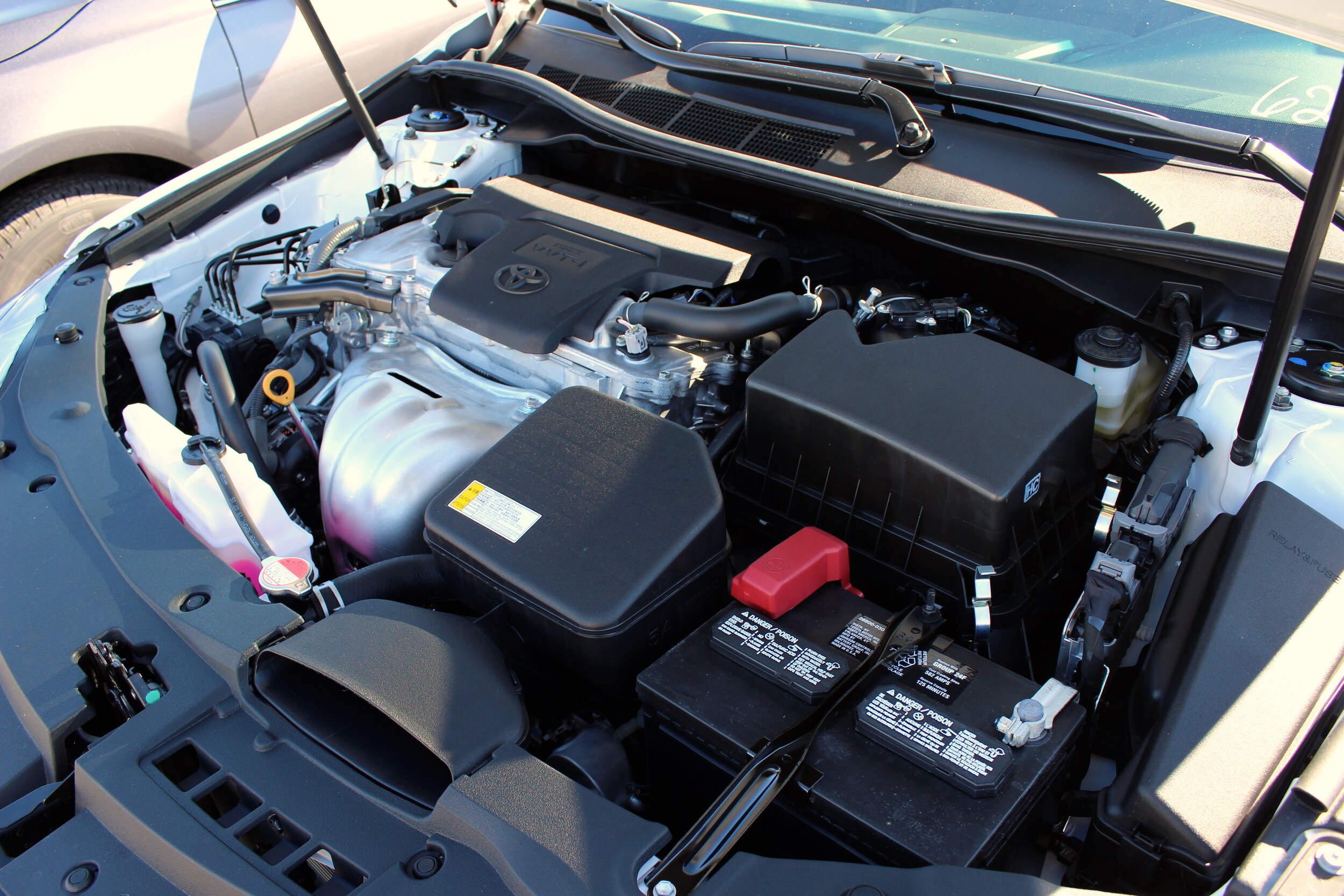 Before you begin loading up the truck, make sure you have the necessary equipment installed and ready for the cargo. If you need help, visit our auto service center in Orlando and our expert technicians will help you prepare.  
 
Bed rails - Having bed rails will help protect the truck from possible scrapes and dents during the loading and unloading process. It also provides you with easier spots to tie down your cargo. 
Non-skid bed liner - The non-skid bed liner is made of special material that has two great purposes: it prevents scratches on your truck's bed and keeps the load from shifting. Place it down before you beginning putting the load in the cargo area. 
Secure the load safely on your truck with the help of our auto service team in Orlando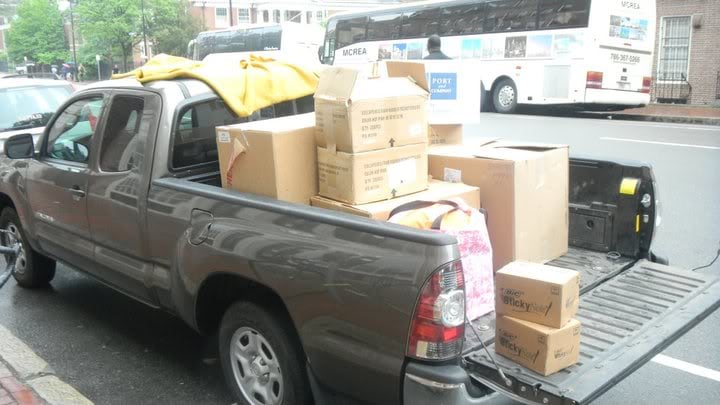 Now that your truck is ready for moving day, you can start loading up the truck! However, check out these tips from our Orlando Toyota service team on how to load your truck: 
 
Payload capacity - Make sure you know your truck's payload capacity! You don't want to strain its ability and cause structural problem. You'll end up back at our auto service center in Orlando with a bigger issue. 
Large and heavy items - Put your heavier items as far in as possible! You don't want to outweigh the front of your truck and strain it to drive and steer. It'll also keep the truck stable by stabilizing the weight in the middle of your truck. 
Valuables - If possible, store all valuables inside the cabin of your truck! It'll be exposed in the back of your truck, unless you have it locked with a tonneau cover.  
Fragile items - Wrap fragile items with protective materials, such as bubble wrap and protective tarp. Place the fragile items in between soft material, such as a mattress, to keep it stable and protected. 
Tying the cargo down - Tie the cargo down from at least two sides! Cross the cords over each other marking an "X" to create more traction. 
Once you have everything loaded onto your truck, our auto service team in Orlando wants to remind you to drive with EXTRA caution! Avoid bumpy roads and too many turns. You want to keep your cargo as stable as possible. 
 
If you have any prepping questions or need to visit our Toyota service department in Orlando to get your truck ready for your move, call us at (866) 945-0493. You can also visit us seven days a week at 3575 Vineland Road.