Are you ready to hit the road with a tow? You may think you are because you've got a new Toyota that's built for the job - the powerful Toyota Tundra, for example. However, just because you have a vehicle that has the performance capabilities to tow doesn't mean you're ready to take to the highway. Did you know we offer Orlando auto service to help you prepare for towing? Schedule your appointment today to ensure you get you, your ride, AND your tow to your destination safely and efficiently!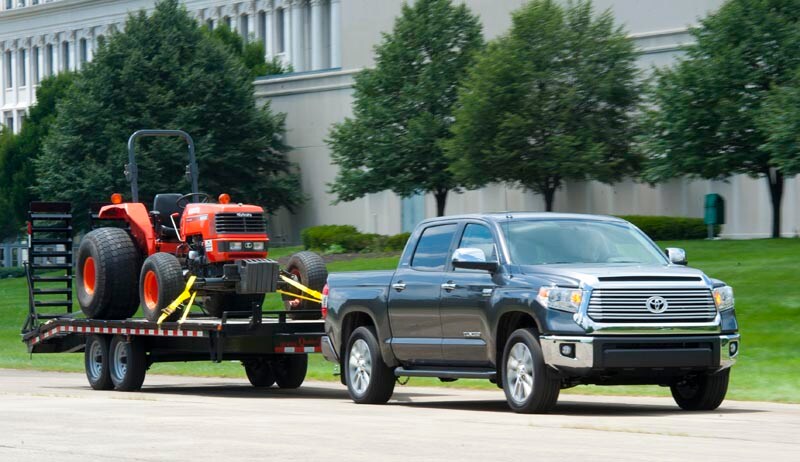 Make sure your ride is ready to tow at our Orlando auto service center! 
Before you take on a towing job, you should make sure you have all the equipment you need to do so! You cannot - we repeat, cannot - hook something up to your bumper with chains or tow ropes and expect to pull it. You'll rip your bumper off of your vehicle most likely, and probably due expensive structural damage as well. Before you tow, make sure your vehicle is equipped with a tow bar, tow hitch, and the proper wiring for lighting. Our Orlando auto service center can help! 
One of the most important things you can do for your car before you tow is ensure that it has the tools it needs to stay cool. Towing is hard work, and your engine will be working overtime. Get an Orlando oil change and have our techs check things out inside the engine before you start pulling heavy loads; you can even ask our auto service techs about utilizing a special motor oil designed for vehicles that tow on a regular basis for extra protection! 
Check out your tires! Orlando auto service for your tires is important ALL the time, but especially when you need solid traction and maneuverability to get a heavy load from point A to point B. Make sure your tires are in good shape and are properly inflated; our auto service techs at Toyota of Orlando can get you a new set if need be.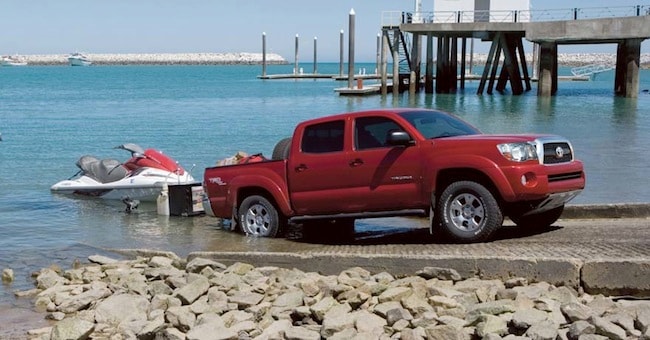 What Toyota service do you need to prep your car to tow? 
Also check lights and mirrors. If you're towing a large item, you'll need tow mirrors (they're longer side mirrors that give you more visibility). You'll also need your trailer to have brake lights and turn signals to let other drivers know where you're headed (it's illegal not to!). Check the wiring or have our Orlando auto service techs hook things up for you - they're happy to help! 
Don't forget about your transmission - if you have an automatic transmission, you may need to invest in a transmission cooler to bring down the temps under the hood when towing a heavy load. Our auto service center in Orlando can help you choose and install one! 
Ready to schedule auto service for towing? Call our Orlando Toyota service center today - we're open seven days a week with the longest service hours in Central Florida, so we're ready and waiting for you. You can reach us at (866) 945-0493!