If you just got behind the wheel of a brand new Toyota RAV4 in Orlando, we want to help you maintain it! One important role as a car owner is to keep up with your car's maintenance and repairs. However, every car is different from each other. That's why they might need different auto maintenance at different times. The Orlando Toyota RAV4 is a versatile and adaptable ride that also enjoys thrilling adventures! That's why our Toyota Service Team gathered a list of helpful and recommended services for your new Toyota RAV4.  
 
Keep your Orlando Toyota RAV4 in great shape with the help from our Toyota Service Center!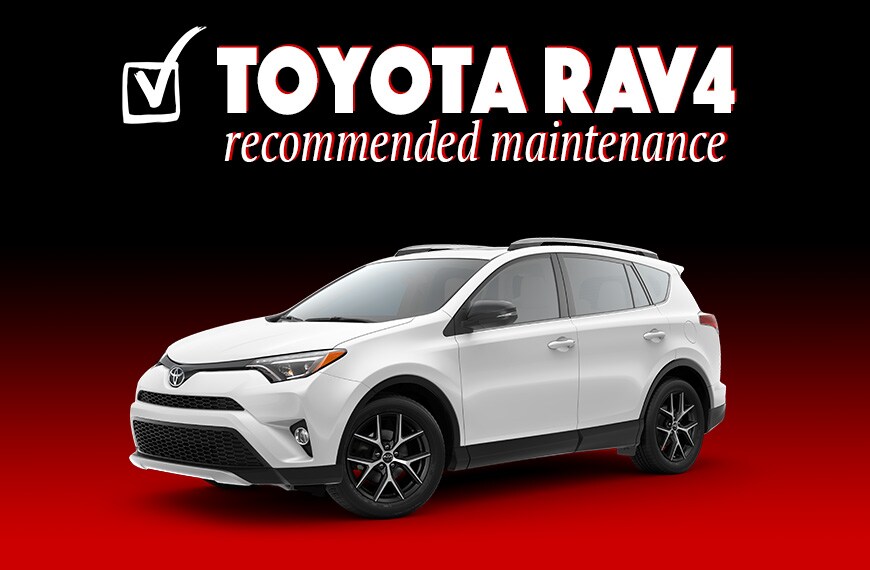 The Orlando Toyota RAV4 makes for a great family car! That's because its has ample cabin and cargo space, flexible seats that fold down, great fuel efficiency, and innovative new features that make going to away games much easier! Keep your new Toyota RAV4 in great shape with these recommended Toyota Service visits. 
 
Recommended services for your Orlando Toyota RAV4!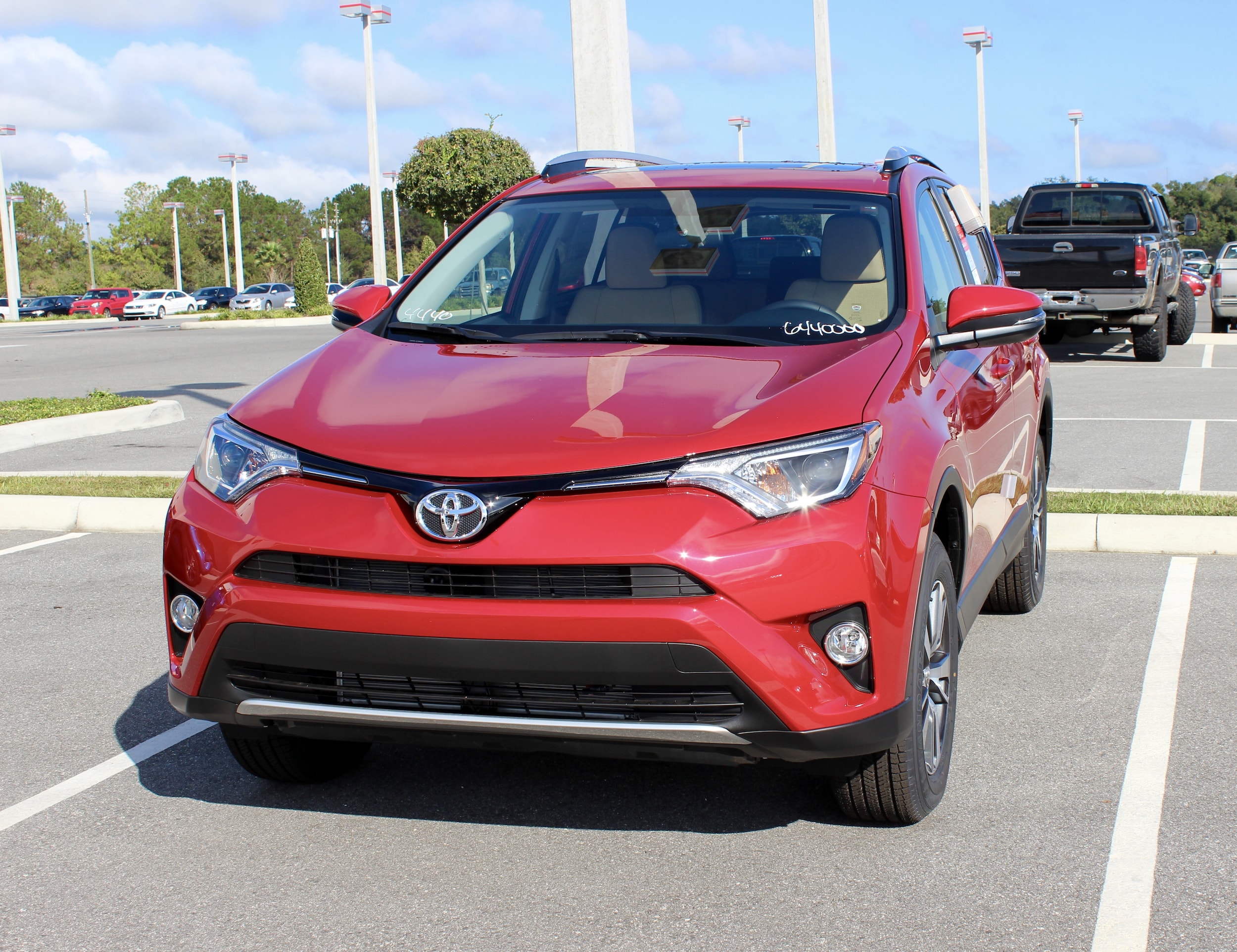 Oil and Fluids Maintenance

Conventional oil change 
If you choose to get conventional oil, you should visit our Toyota Service Center in Orlando every 5,000 miles or 6 months (whichever comes first) to get your oil and filter changed.

Synthetic oil change 
If you want a stronger performing Toyota RAV4, then you should consider getting a synthetic oil and filter change every 10,000 miles. Synthetic oil is a bit pricier, but it lasts longer and improves the performance of your car. 

Fluid maintenance
When you come in to get your oil change, have our Orlando Toyota Service Technicians top off your fluids, such as the coolant, transmission fluid, wiper fluid, and brake fluid. They'll also visually inspect to check if anything needs to be flushed out. 
 
Tires

Rotation and condition
Every 5,000 miles you should bring your Orlando Toyota RAV4 to our auto service center to have your tires inspected and rotated. Our Toyota technicians will check the PSI levels and thread count to ensure it's in good condition.

Alignment 
Our Toyota Service Center recommends getting your tires aligned when you get new tires, into a collision, if you go off-roading, or if you're towing heavy loads. Other than that, it's up to your technician's discretion. 
 
Brakes

Visually inspect 
When you bring your car in to our Orlando Toyota Service Center for any routine maintenance have our Toyota technicians visually inspect the condition of your brake pads, fluids, and pipes. They'll be able to determine if and what needs to be fixed.

Replace
Your brake pads wear out differently depending on how much and how you drive. Our Orlando Toyota Service Department recommends getting your brake pads replaced every 25,000 miles. However, depending on its wear and tear, it might be at a different time. 
 
Battery

Check the charge 
Visit our Toyota Service Center to have your battery tested every six months. Our technicians will be able to determine the amount of power it has left and if it needs a recharge. There are many things that can alter the power of your car battery, such as idle car time and cold weather. 

Replace
Car batteries usually have a lifespan of two to three years. That's why you should have your Toyota RAV4's battery tested and see if it needs to be replaced after 2 years. 
 
Towing

If you're using your Orlando Toyota RAV4 for towing, then you should have the nuts and bolts on the chassis and body tightened every 5,000 miles.  
 
Reminders

There are many moving parts in your Orlando Toyota RAV4 that need maintenance, which is why we recommend getting the following inspected or replaced while you visit our Toyota Service Center:

Wiper blades

Air filter

Installation of driver's floor mats 
And any other concern you may have! 
 
If you want to get reliable auto service for your new Toyota RAV4 visit our Toyota Service Center in Orlando! You can call ahead to schedule a time at (866) 945-0493 or visit us at 3575 Vineland Road.