Congratulations on getting behind the wheel of the new Toyota Prius in Orlando! Not only is this ride fuel efficient and environmentally friendly, it's also very stylish! We're sure you'll enjoy driving the innovative new Toyota Prius! However, to ensure you keep your Orlando Toyota Prius in tip-top shape we want to share some Toyota Prius recommended service tips. Check it out!
 
Keep your new Toyota Prius in Orlando in pristine condition with our service tips!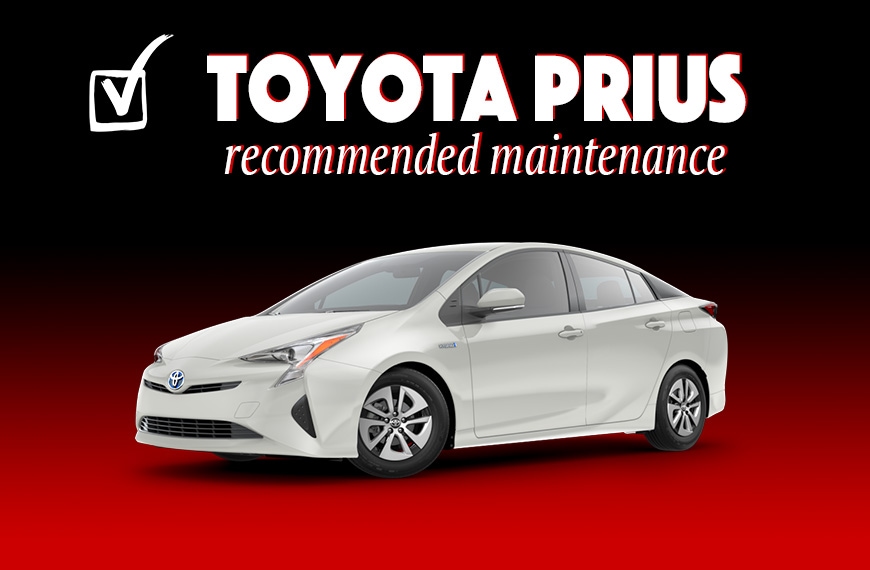 It's very important to regularly service your new car for various reasons! Not only does it keep your car feeling new, it also helps maintain the value of it. However, you don't have to worry about that if you follow these Orlando Toyota Prius recommended maintenance. 
 
Battery 
 
Inspection: Every 5,000 miles 
 
The Orlando Toyota Prius has a very powerful battery to maintain the hybrid energy. It's important to inspect and check the condition of the battery every 5,000 miles. Our Orlando auto service technicians should ensure that there aren't any loose connections, corrosion, cracks, or loose clamps.  They should also test that the battery is fully charged. 
 
Replacement: Rare occurrence 
 
Unlike other cars, the Toyota Prius doesn't need to have its battery replaced for a long time. That's because the Orlando Toyota hybrid's battery are made to last. Unless there's a malfunction, your car won't need an Orlando battery replacement unless it's at the end of its lifecycle. 
 
Recommended maintenance for your new Toyota Prius in Orlando!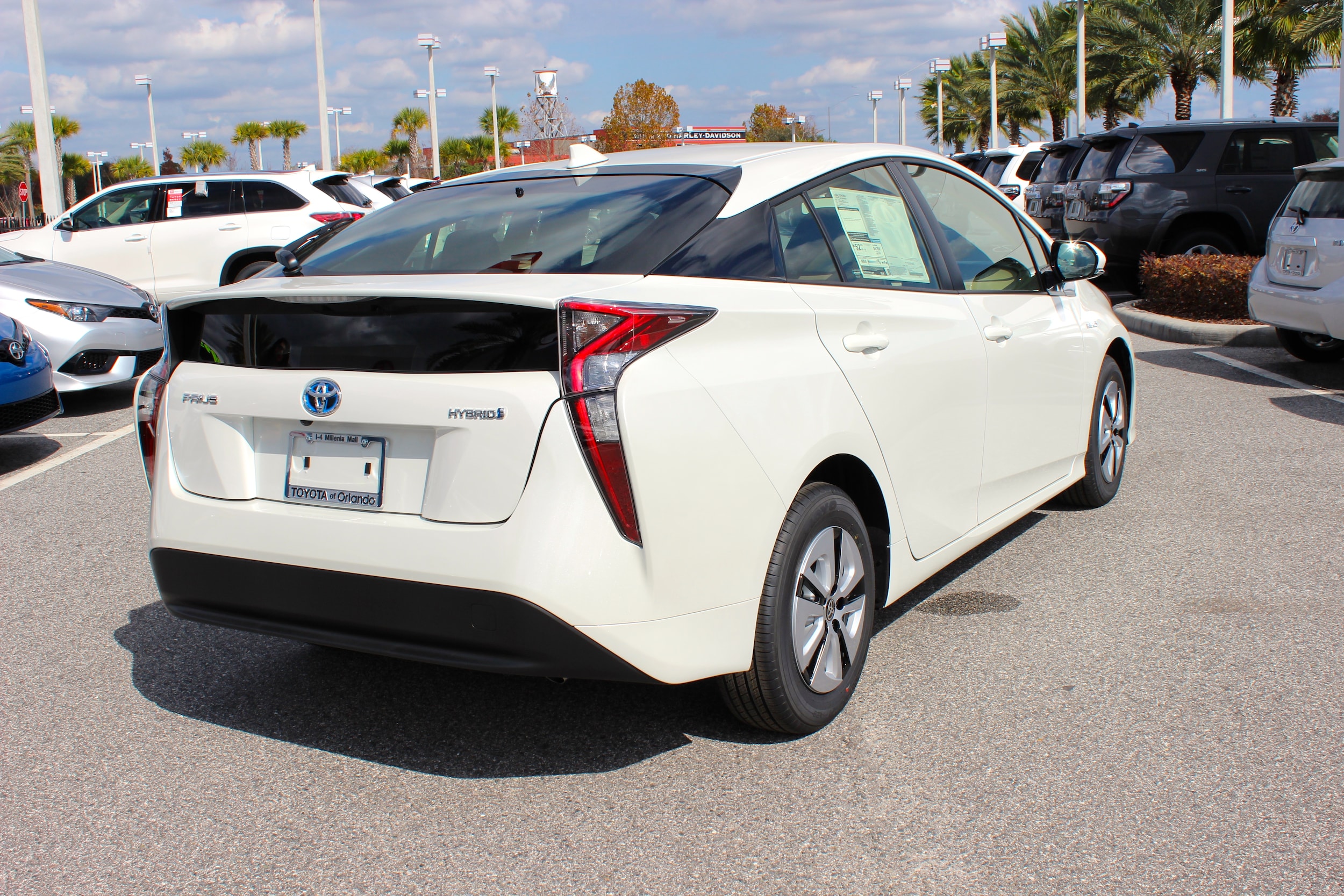 Oil and Fluids 
 
Oil and filter change: Every 5,000 miles for conventional oil, every 10,000 miles for synthetic oil 
 
The oil is what keeps the engine in your new Toyota in Orlando working properly. Even though the Toyota Prius uses hybrid energy, oil still needs to get replaced often. Avoiding an oil change can really harm your new car and lead to a problematic engine. 
 
Fluid replenishment: Every 5,000 miles 
 
When you bring your Orlando Toyota Prius to our auto service center for an overall inspection, ask them to check and top-off any of the low-level fluids. Some of the fluids that may need replenishment include the coolant, transmission, brake, and even windshield wiper fluid! 
 
Tires
 
Rotation: Every 5,000 miles
 
In order to extend the lifespan of your tires and keep them in safe shape, get them rotated every 5,000 miles. This helps maintain the thread count and depth evenly throughout the tires, and it also minimizes the wear and tear. Not to mention it's a quick and cheap process! 
 
Alignment: As needed 
 
Believe it or not, you don't need to get your wheels aligned that often! You will need an alignment if you're in a fender bender or if you get new tires to ensure they're in proper placement. The other times are up to your technician's discretion. 
 
Brakes
 
Inspection: Every 5,000 miles 
 
To ensure your brakes are in top-notch shape, get them visually inspected every 5,000 miles! This way if there are any problems your technician can fix it right away and help you avoid brake failure. They'll visually inspect the brake fluids, pads, and all other components. 
 
Brake pads: As needed or at 25,000 miles 
 
You don't have to replace the brake pads as often as other parts in your car. That's because they only need to be replaced when they're worn out! However, depending on your driving you may need to get them replaced before you reach 25,000 miles. 
 
Reminders 
 
There are many moving parts in your new Toyota Prius that need to be properly maintained. When you come to our auto service center in Orlando, our technicians can inspect your car from bumper to bumper to ensure it's working efficiently, but there are some other things you shouldn't forget to get taken care of, such as: 
 
Air filter replacement

Windshield wipers changed

Changing out old bulbs 
If you want to keep your new Toyota Prius in tip-top working shape, visit our Toyota dealership and auto service center in Orlando at 3575 Vineland Road!