Did you just make a big investment in a brand-new Toyota Camry in Orlando? We're very excited for you! However, our team at our Toyota dealership in Orlando knows it can be hard work to keep your car in tip-top shape. Every car is made of different moving parts and need special attention. That's why our Toyota dealership in Orlando has gathered a few recommended maintenances help keep your new Toyota Camry in pristine condition!   
 
Keep your Orlando Toyota Camry in top-notch shape with these maintenance tips!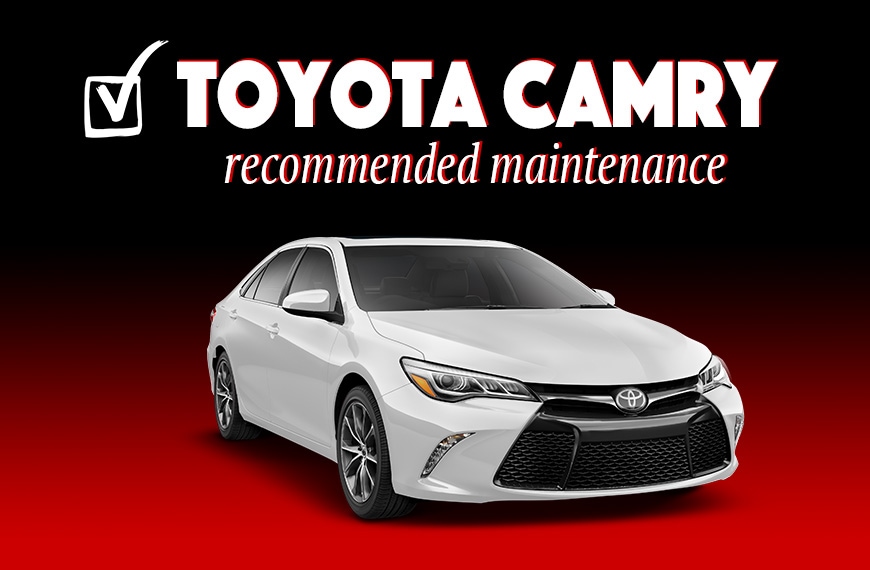 Part of being a good car owner is knowing when to get your Toyota Camry maintenanced. We want to make you aware of what auto services you should get during your time driving the Orlando Toyota Camry. Check out the Orlando Toyota recommended maintenance for the Toyota Camry! 
 
Oil and Fluids 
 
Oil and filter change:  Every 5,000 miles for conventional oil, every 10,000 miles for synthetic oil 
 
Oil is what keeps the engine in your new Toyota Camry moving smoothly and efficiently! Once you have acquired enough mileage, the oil thickens and makes the engine work harder than it needs to. That's why it's highly important that you don't avoid getting an oil change at our Toyota service center in Orlando. 
 
Fluids: Replenish it every 5,000 miles
 
When you visit our Orlando auto service center, have our technicians inspect and replenish any needed fluids in your Toyota Camry. Some of the fluids include the coolant, transmission, wiper, and brake fluids. They can also check for the next time you may need to flush and replace it. 
 
Orlando Toyota Camry recommended maintenance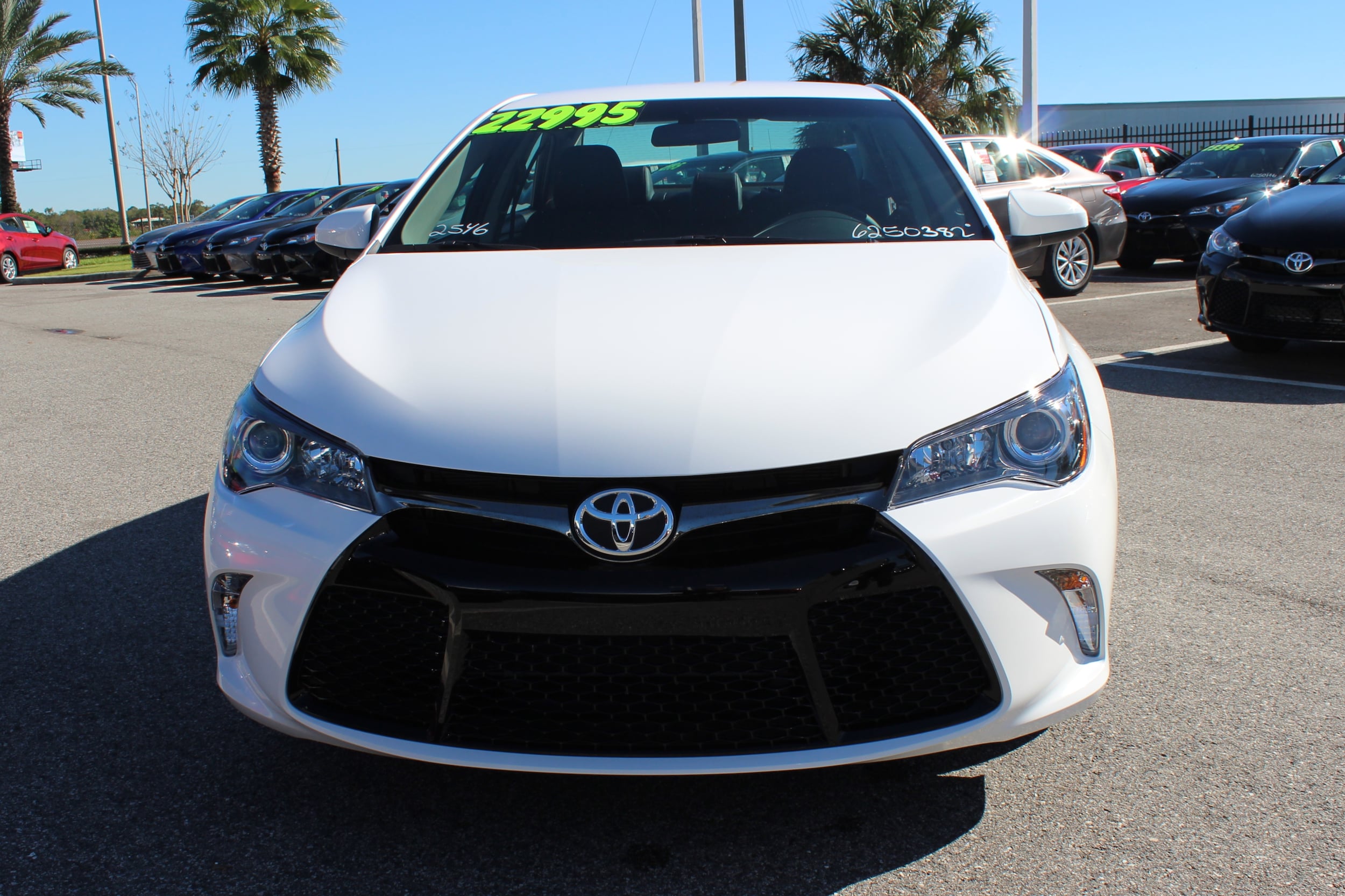 Tires 
 
Rotation: Every 5,000 miles
 
One way to extend the life of your tires is by getting them rotated every 5,000 miles. Depending on how you drive, your tires wear out differently. Rotating them allows the wear and tear to be distributed evenly throughout all four tires. However, if you notice that your tires are balding or have bulges you may need to replace them sooner.
 
Alignment: As needed or when in an accident 
 
Tire alignment isn't a maintenance that you need to do routinely. Our Orlando Toyota service technicians can inspect and determine when you may need one. However, some of the times that we highly recommend getting them aligned are when you change your tire or if you're in a collision. 
 
Brakes 
 
Inspection: 5,000 miles 
 
In order to prevent other brake problems and failure, our Orlando Toyota team highly recommends getting your brakes visually inspected every 5,000 miles. Depending on how you drive, you might need different maintenance and repairs at different times for your Toyota Camry. However, the regular visual inspection will help prevent any complications. 
 
Brake pads replacement: Every 25,000 miles 
 
You should have your brake pads replaced on your Orlando Toyota Camry at around 25,000 miles. At the inspections they'll check if they're still in good shape, but once they're worn out you need to get new ones. However, if you hear screeching when you step on your brakes we highly recommend bringing in your Toyota Camry to get it checked out. 
 
Battery 
 
Battery inspection: Every 5,000 miles 
 
When you bring in your Orlando Toyota Camry for your routine visits, have our technicians test out and inspect the charge in your battery. You may need a recharge every now and then to keep it replenished. They can also check for any cracks or leaks to make sure it's working properly. 
 
Battery replacement: Every 2-3 years 
 
Did you know that the battery has a lifespan of about three years? However, it depends on how you use the battery in your car. If you leave your car on idle, then the charge will run out quicker and you may need to get it replaced sooner. 
 
Reminders
 
There are some other car maintenances that aren't crucial but you should consider for in your Toyota Camry in Orlando. Some of them you may even do at home, like: 
 
Replacing wiper blades

Changing the air filter

Restoring headlights 

Replacing bulbs 
If you want to get reliable service on your new Toyota Camry, visit our auto service center at Toyota of Orlando! We're located at 3575 Vineland Road!