Home car repair can be quite daunting! If you're determined to take a DIY approach to car maintenance but you aren't sure where to start, you've come to the right spot. Our team at Toyota of Orlando has compiled a list of tools that are vital to have in your Orlando home auto garage. This list contains the top ten tools that you'll need in your at-home service toolkit to successfully perform your routine car maintenance.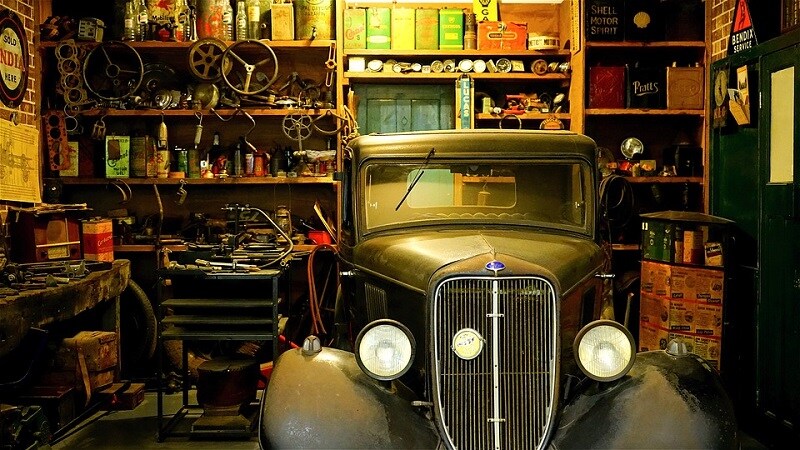 Let's "torque" about car maintenance tools!
Wrenches
This is one of the most basic tools for auto repair. There are a few different types of wrenches such as socket wrenches, combination wrenches, torque wrenches, and adjustable wrenches. Having a good set will go a long way in your car maintenance toolkit.
Gauges
There are several types of gauges that will help you determine when enough oil, fluid, air, and pressure is enough. Some of these types include tire pressure, wire and taper feeler gauges, and compression gauges. If you're unsure of what kind you'll need for your at-home toolkit, our Orlando Toyota service techs can help you out!
Head-lamp or work light
This may seem obvious, but it's important to have a well-lit work area. A head-lamp will give you the convenience of working hands-free, while an additional work lamp will illuminate your entire garage. Unless you're working during the daytime sunlight, this tool is a must have for DIY .
Socket set
This is a basic tool that any mechanic needs. Since a majority of your Orlando Toyota is held together by nuts and bolts, having a good socket set to take it apart is vital. Finding a set that goes along with your socket wrenches is a pairing that you'll want to have in your car maintenance kit.
Pliers
This is an important tool to have on hand when you're in a pinch. There aren't too many jobs that you'll specifically need these for, but they're good to have handy. The best kind to have is combination slip-joint pliers because they adjust to several widths with a sliding pin.
Jack and jack stands
This tool is a must for anything from changing the oil, to replacing brakes, to changing a flat tire. For any car maintenance that requires reaching the underside of your vehicle, investing in a good quality jack is a must. And remember, safety is everything with this tool!
Screwdrivers
This tool may seem common, but it is extremely important! Nowadays, cars are filled with all kinds of specialty screw heads so you're going to want to have a good set for your DIY car maintenance toolkit.
Circuit tester
An analog circuit tester can wreck your car's computer, so having a digital, computer-safe circuit tester is a must-have for making any kind of electrical test.
Air compressor
A quality air compressor is the foundation for a good at-home toolkit. This can be used to perform tasks like blowing up tires, blowing dust or cobwebs off of old parts, or powering all sorts of different air tools. This will make for a much easier and hassle-free car service experience.
Safety gear
The tenth and probably most important part of your at-home kit is various safety tools. Having goggles for proper eye protection is an essential. You'll also want to keep a fire extinguisher on hand in case things go haywire. Additionally, you may want to have an oil spill collector, gloves, and rags on hand to keep your work space clean.
Make sure your Orlando home auto garage is DIY-friendly!
For more tips on car maintenance or to schedule service, call our Orlando auto service center today at (407) 298-4500. Happy fixing!