Keeping up with routine car maintenance in Orlando is key to the preserving the health of your car. Bringing your vehicle to our Toyota Service Center shouldn't be an annual thing - your car needs constant care. On top of getting an oil change every 5,000-10,000 miles, you need to get seasonal car maintenance in Orlando. Different weather can have different effects on your car, which is why you want to be sure your ride is protected. We're sharing what seasonal car maintenance in Orlando you need to keep up with!


Get ready for the changing seasons with car maintenance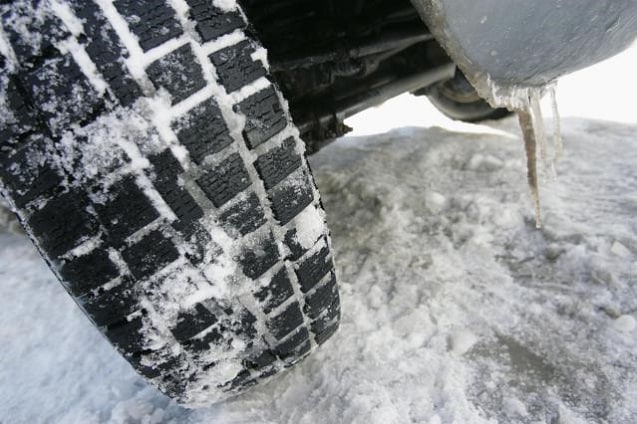 Winter
Winter brings cold weather, which can be harsh. This is why you should prepare your car with winter car maintenance in Orlando, including:
Check your heating system: It can get pretty chilly in the winter, even in Central Florida. This is why you want to be sure your heating system is intact. 

Get new car tires: If the treads on your car tires are worn down, you definitely want to replace them before winter. This is especially important if you live in a location with snow and ice!

Check your brakes: Have our car maintenance pros look at your car's brakes. Orlando brake service is important for your safety when driving during winter!
Spring 
When preparing your car for spring, think about all of the rainfall this season brings! Here is some of the Orlando car maintenance that can help you take on the wet roads:
Check your car tires: Bring your ride to our Toyota Service Center in Orlando to have your car tires inspected. We'll check to ensure they have the right amount of tread. This is important for keeping traction on slippery roads. 

Change your windshield wipers: A good pair of windshield wipers is important when dealing with driving in the rain. Let us check your windshield wipers and replace them if necessary!


Inspect car battery: The long winter can be draining for your car battery. The only way to check the charge left in your battery is with professional equipment. Let our Toyota service experts test your car battery for you!
Get Orlando car maintenance for summer and fall!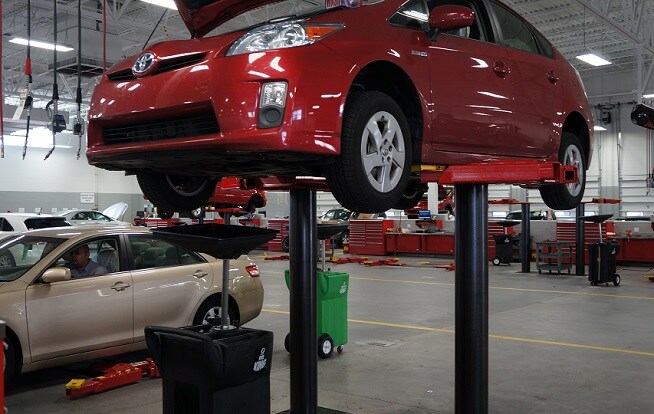 Summer 
We all know how hot it can be here in Central Florida during the summer. This heat can have a negative effect on the performance of your car. To combat this, take care of this car maintenance in Orlando:
Radiator repair: Your car's radiator is essential to keep your car from overheating. Check the coolant level to ensure your car's engine stays cool when the temperature outside rises and get radiator repair when necessary!

Check tire pressure: Hot weather can cause your car tires to lose air pressure. This is why you want to check the tire pressure throughout the summer.


Multi-point vehicle inspection: There are many different components of your car. With a multi-point vehicle inspection, you can make sure you keep up with all of the car maintenance needed!
Fall 
Once summer is over, it's time to start preparing for the cold again. The fall season brings cooler weather, shorter days, and rain. Some of the fall car maintenance we can help you with at our Orlando auto service center include:
Replacing light bulbs: If your headlights or tail lights are burnt out, it's time to replace them. Since it gets dark earlier in the fall, this isn't something you want to overlook!


Check car fluids: Along with getting an oil change regularly, it's important to check all of the other fluids in your car. This includes the coolant, transmission fluid, brake fluid, power steering fluid, and windshield wiper fluid. 
Don't delay on the Orlando car maintenance you need. Head to our Toyota Service Center at 3575 Vineland Rd. near the Mall at Millenia. You can also give us a call at (866) 945-0493 to schedule an appointment.